4 Legitimate Ways to Make Money on Twitter
Advertiser Disclosure
Our readers always come first
The content on DollarSprout includes links to our advertising partners. When you read our content and click on one of our partners' links, and then decide to complete an offer — whether it's downloading an app, opening an account, or some other action — we may earn a commission from that advertiser, at no extra cost to you.
Our ultimate goal is to educate and inform, not lure you into signing up for certain offers. Compensation from our partners may impact what products we cover and where they appear on the site, but does not have any impact on the objectivity of our reviews or advice.
Promoting yourself on social media doesn't have to be limited to your vacation pics and selfies. You can also promote products you like and services you provide.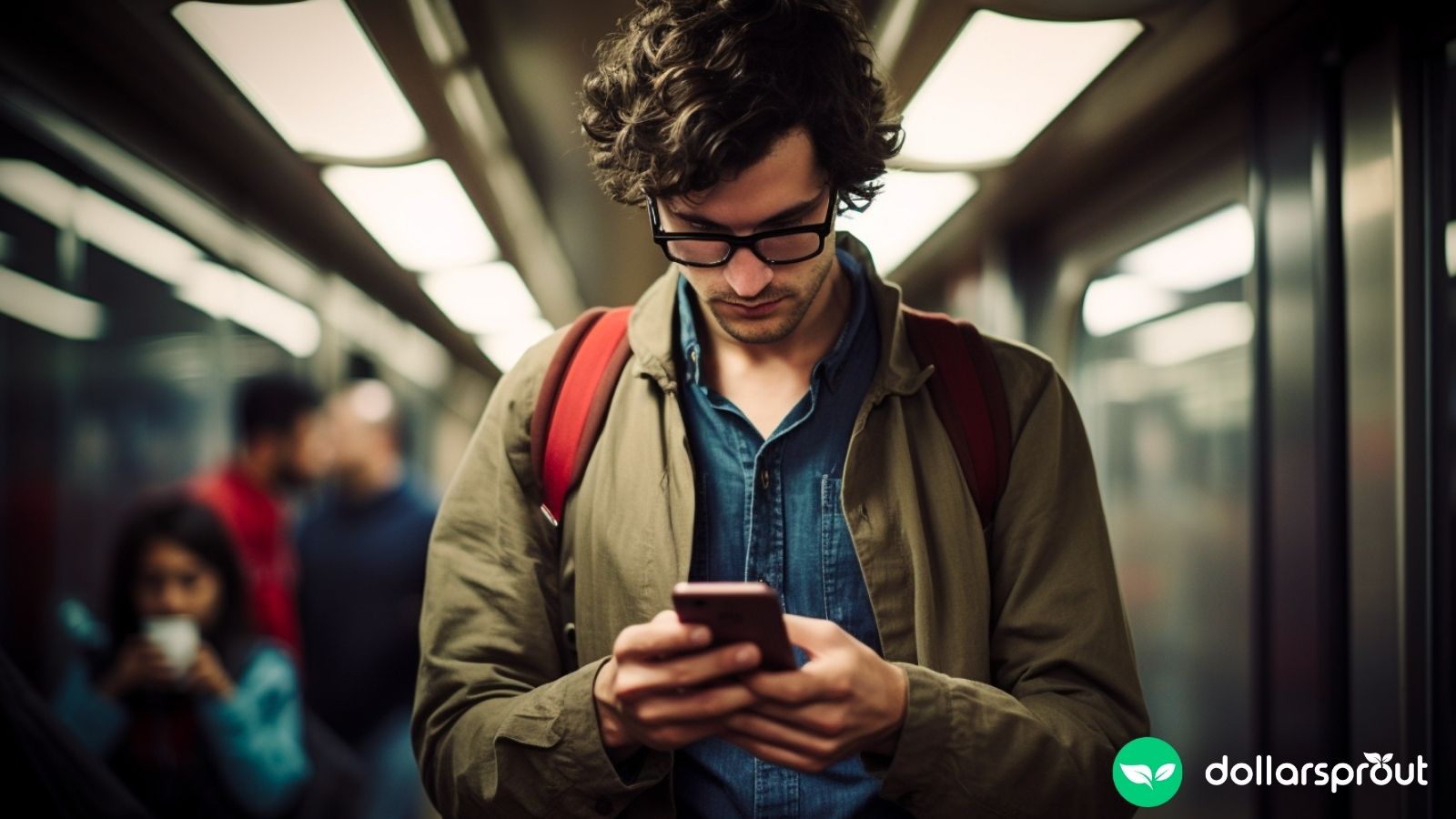 Twitter has quickly become a grassroots way to reach other people.
In 2019, an average of 330 million people used Twitter each month, according to the company. People use Twitter to check the news, interact with friends, and follow brands.
All of that interaction can also lead to potential money-making opportunities. There are many ways to make money on Twitter, but it requires a game plan if you want to get paid to tweet.
Can You Really Get Paid to Tweet?
Twitter doesn't have as many opportunities to earn money as platforms like Facebook. There are no groups to join, and its ad system is less robust than Facebook's.
That doesn't mean that you can't earn money on Twitter. In 2012, Kim Kardashian earned $10,000 per tweet, and celebrities and other influencers keep making money through their tweets.[1]
With fewer ads than other platforms, people aren't as skeptical of sponsored or promotional tweets. And with fewer advertisers, that means more room for you to stick out.
Making Money on Twitter: First Steps
You need to take steps to prepare your account to be a money-maker instead of a random account. Treat making money on Twitter as a business or entrepreneurial venture. Experiment with different strategies and learn from people who are doing it successfully.
1. Build Your Brand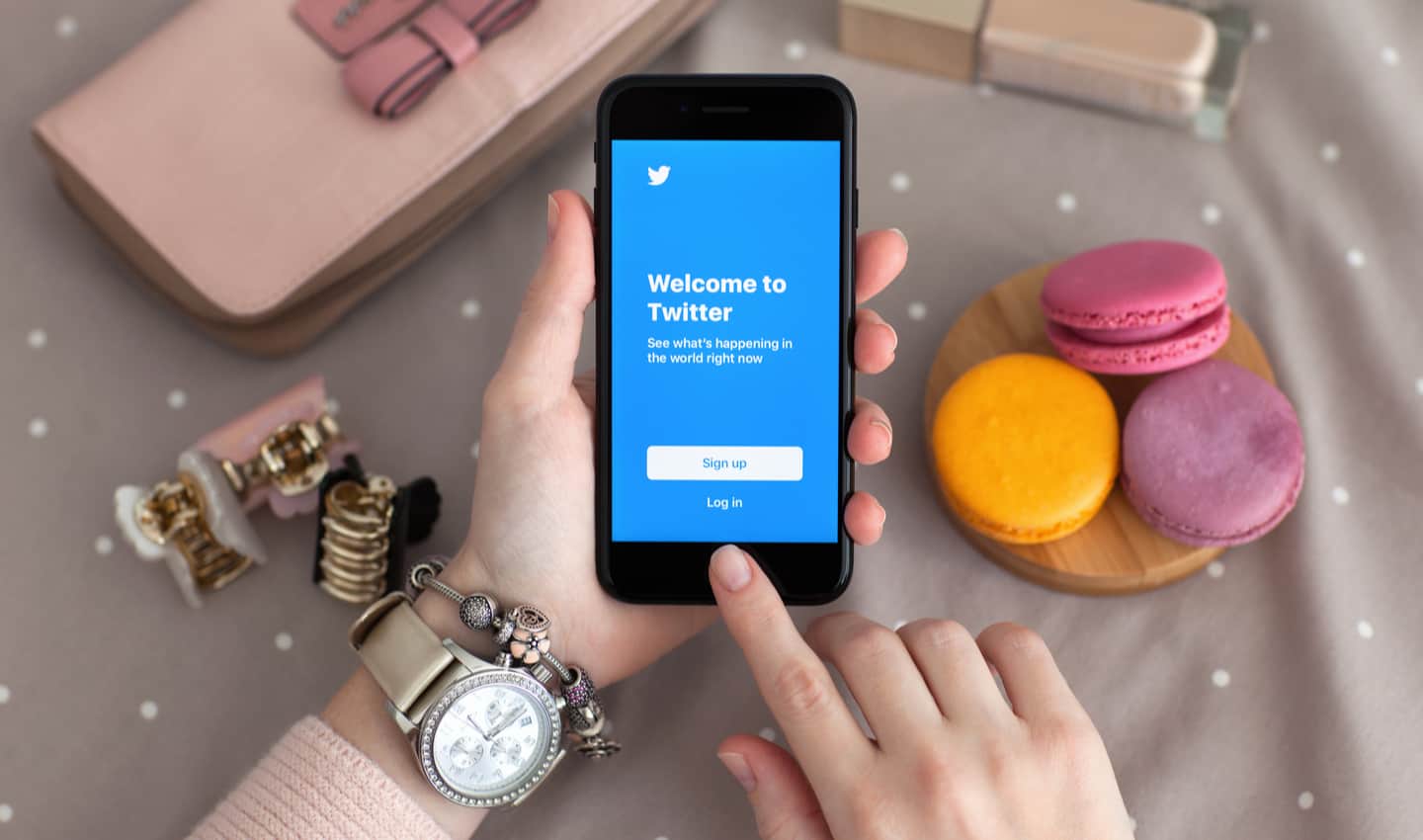 If you want to sell, you need to build yourself as a brand, not just an individual.
Even if you do use your own name as a brand, you still have to think of yourself as a corporate entity, not just a regular person. Businesses need to pay attention to what message they're putting out into the world, both consciously and subconsciously.
Small details can have a big impact on how others perceive your brand, and how likely people are to do business with you.
As part of your Twitter brand, you'll need to include the following on your Twitter profile:
Your handle
Your website
A bio or description of your business
A header photo
If you have a profile already, take a step back and look at each of these details. Do they look professional? Would you be proud to show this to someone you're trying to sell to? Does it convey the message you want? Does the photo look grainy or is the description geared toward friends instead of followers?
Better yet, ask a few friends to take a look at your profile for you and ask them for their thoughts. You may view your brand one way, but other people might perceive it differently and that's critical information to know.
2. Build a Following
After you've perfected your profile, the next step to making money on Twitter is to build your followers. You can't make any money on Twitter if no one is hearing your message.
Here are a few ways to get followers:
Share other people's tweets
Interact with other users in conversations
Use relevant hashtags (hashtagify is a great tool for this)
Follow people who are in your niche or who are similar to your target customers
It helps to stay active on the platform. Tweets don't last very long, so posting frequently means you'll stay in people's feeds longer. If you only log in once a week, it'll be harder to build a following.
Download the Twitter app on your phone to stay connected. Use random moments like when you're in line at the grocery store or at the gym to send a tweet and start a conversation. If you don't have a lot of time, you can schedule tweets in advance, but you will still need to login to respond and engage with your followers.
You can also hire a virtual assistant to help you.
3. Cultivate Engagement
You'll need to get people engaged with the tweets you're sending. This will elevate your brand presence and get people talking about you.
Some methods of making money on Twitter, such as selling paid tweets, will require you to have a proven track record of getting tweets noticed. No one wants to pay you to tweet if your message isn't getting across to other people.
Some ways to cultivate engagement include:
Holding Twitter chats, contests, and giveaways
Asking questions to your audience
Share interesting and thought-provoking articles
Respectfully engaging in other Twitter user's conversations
You can use one or all of these to create engagement on Twitter. Whichever method you choose, though, be authentic and true to the brand you're creating.
4. Learn to Sell
Selling on Twitter can feel sleazy if you don't know how to promote products without sounding like a paid spokesperson. You should try to focus on products you actually use, instead of selling anything that comes your way.
If you never use an item, it becomes harder to sell it and be authentic at the same time. That's why people who only promote items they actually use do the best – because their followers can tell they're being genuine.
Whichever strategy works best for you will depend on your brand and the type of product or service you're selling.
You may send out tweets periodically to check out a referral link to a product you love. If you're a freelance writer or graphic designer, you may share a potential client's blog to show them you're interested.
It's also a good idea to try multiple strategies over time to see what works best. You never know what will connect with people until you try.
4 Legitimate Ways to Monetize a Twitter Account
Making money on Twitter is a lesson in patience and persistence, especially if you're new to making money online.
1. Get Traffic to Your Own Blog
One of the best ways to make money on Twitter is to send traffic to your website that offers your products and services. Used in this way, Twitter acts as an advertising and marketing platform for your blog.
It can be time-consuming to send out daily tweets about your blog. That's why many bloggers use tools like SmarterQueue, Meet Edgar, or Hootsuite to schedule tweets in advance. These tools have free options so you can try them out before deciding if the paid version is right for you.
2. Sell Your Own Product or Service
You can also advertise your own products or services directly on Twitter. That's what Riley Adams from Young and the Invested inadvertently did when he tweeted about tax season, the new tax laws, and how to prepare for both.
"In so doing, I was contacted by a company looking to publish reviews of tax software," Adams said. "They saw my CPA credentials as an attractive element for writing an extensive review and follow-up posts with related content. Through networking, I made my first real money blogging."
Adams earned $850 for these writing services.
"I would suggest being active on social media because you never know who reads your posts/tweets and the opportunities which could result," he said.
You might not talk about something as specific as taxes, but you never know what type of business may contact (and pay) you based on your tweets.
3. Partner with Brands
You can also partner with brands to promote their products or services as a brand ambassador.
This is a popular option for celebrities, who can get paid thousands of dollars per tweet. There are even networks such as SponsoredTweets and Adly that allow you to find brands to work with and sell sponsored tweets to them.
For most people, this isn't a viable way to make money. Unless you're a mega-celebrity or have thousands of followers, most brands probably won't be interested in working with you. You may find more luck in partnering with a brand for a more extensive brand sponsorship package, including things like sponsored posts, videos, and social media posts across a range of platforms.
The best way to use this route is to find relevant brands for your niche and approach those companies directly with a media kit. Your audience is your product, so never do anything to compromise their trust. Only recommend products that will truly help them, regardless of the payout.
4. Affiliate Marketing
You can also make money on Twitter with affiliate marketing, which means sending referral links to products and services your audience might like or benefit from. You get paid each time someone buys something through one of your referral links.
This is one of the easiest ways to make money on Twitter. All you have to do is sign up with an affiliate program, either directly with the company or through an affiliate network such as ShareASale or FlexOffers.com.
You'll get a referral link to use for each product or service you promote. You can also use a service like Pretty Links or Bitly to shorten and clean up the links so that you're not posting a long, garbled URL. These services are free, but also have premium versions that offer more upgrades.
It's important to be transparent when tweeting out referral links because you're essentially writing an ad. The FTC doesn't issue fines to bloggers, but it's still a good practice to follow. That means all tweets with affiliate links must have a hashtag identifying them, such as #afflink or #affiliatemarketing.
How Much Could You Make with Paid Tweets?
Twitter may not be the giant money-making platform that some other sites are. But that doesn't mean you can't get paid to tweet, either directly with sponsored tweets or indirectly by pointing people toward affiliate products and services.
There's a good chance that your audience is on Twitter, and you can earn money online by strategically selling to them.