10 Best Investing Books to Read in 2021
Advertiser Disclosure
Our readers always come first
The content on DollarSprout includes links to our advertising partners. When you read our content and click on one of our partners' links, and then decide to complete an offer — whether it's downloading an app, opening an account, or some other action — we may earn a commission from that advertiser, at no extra cost to you.
Our ultimate goal is to educate and inform, not lure you into signing up for certain offers. Compensation from our partners may impact what products we cover and where they appear on the site, but does not have any impact on the objectivity of our reviews or advice.

The best investing books are a great way to introduce yourself to new strategies and expert opinions.
They can also help you gain insight and increase your chance of earning a good return without paying someone else.
Investing requires skill, strategy, and intuition. Time can help alleviate short-term losses, but there's no substitute for experience. Pick up a book and educate yourself instead of settling for the idea that you're "just not good" at investing.
Even if you're a seasoned investor, there's always more to learn. The best books on personal investing are full of experience and insights from financial experts.
10 Best Investment Books to Add to Your Reading List
With so many titles available, narrowing your reading selection is no easy task. This collection ranges from stock market books for beginners to books about overall investing strategies.
1. The Little Book of Common Sense Investing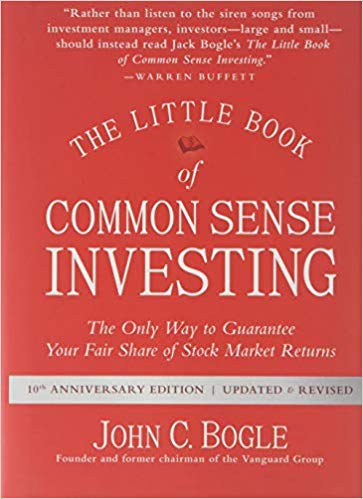 This classic guide has useful advice on how to get more from your funds, and it's a top stock market book for beginners.
Advanced investors may recognize author John Bogle as the founder and former CEO of Vanguard. Bogle's investment company is one of the largest in the world and has more than $5.2 trillion in assets under management.
Investment gurus are quick to share complicated strategies, yet Bogle says the best solution is often the simplest one. He believes the average investor can add millions to their portfolio just by minimizing fees as much as possible.
The Little Book of Common Sense Investing is one of the best investing books to consider if you're looking for real-world advice in an easy-to-understand format. This most recent edition includes two extra chapters and updated data that can help you maintain a long-term perspective in the market.
Related: Best Investing Apps for Beginner Investors
2. The Intelligent Investor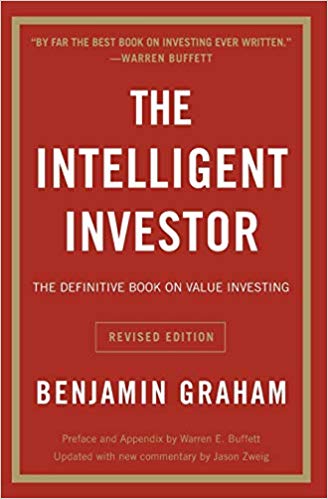 This book contains a practical approach to investing which makes it one of the best investment books for investors at all levels. Author Benjamin Graham expands on the concept of "value investing" that helps you avoid costly investment mistakes, which is a much better strategy than timing the market.
Besides value investing, The Intelligent Investor covers topics like portfolio policy, asset allocation, diversification, and dividends. The content is so valuable that Warren Buffett calls it "the best book on investing ever written."
First published in 1949, it's had several updates to make it relevant for the current market. This book is a must-read for every investor no matter their level of expertise.
3. One Up on Wall Street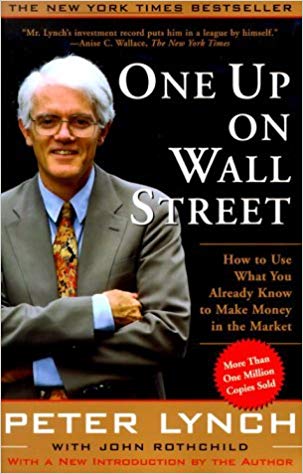 Author Peter Lynch shares his investing secrets and teaches you how to research companies before buying their stock in his book, One Up on Wall Street. Lynch is a well-known mutual fund manager on Wall Street. His long-standing record of outperforming the stock market makes him somewhat of a legend.
His philosophy is that rising stock prices aren't enough to base your decision on because numbers don't tell the whole truth. You need to look beyond the balance sheet to understand why a company is a good business and why you should invest in it.
If you're new to the market, One Up on Wall Street is one of the best books to learn stock investing. It encourages you to stick with industries you're familiar with, listen to your intuition, and ignore the so-called experts.
4. The Essays of Warren Buffett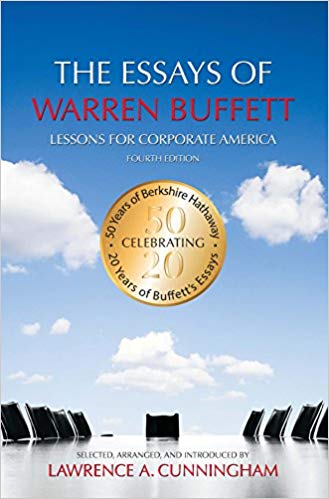 No list of the best investing books would be complete without the notable Warren Buffett. Author Lawrence A. Cunningham lets you in on Buffett's expertise as an investor and business leader in his book, "The Essays of Warren Buffett: Lessons for Corporate America."
This book is an excellent choice, even if you're a new investor and not a high-level executive. The insight in the book goes beyond the corporate landscape to help you understand the relationship between corporations and their stockholders.
Cunningham expands on Buffett's many years of investing wisdom. The Essays of Warren Buffett is about how to make money in the stock market using real-world advice.
Related: 10 Best Business Books of All Time
5. Common Sense on Mutual Funds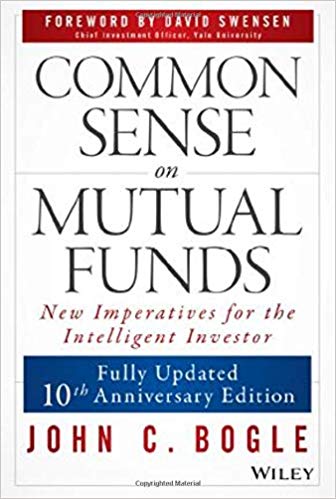 Another outstanding book by the founder and former CEO of Vanguard, Common Sense on Mutual Funds by John Bogle is essential reading for every investor. The content provides an in-depth take on investing strategies and how to handle fluctuating share prices.
Bogle encourages you to focus on long-term investing and ignore short-term changes in the market. This advice isn't rocket science, but the book guides you through understanding the role of speculators in short-term changes and how they can increase your profit margin.
From there, Bogle takes you through more advanced principles such as asset allocation, equity styles, global investing, and fund selection.
Common Sense on Mutual Funds is a breath of fresh air in the investment industry. If you enjoyed The Little Book of Common Sense Investing, this book should be next on your list.
6. The Millionaire Next Door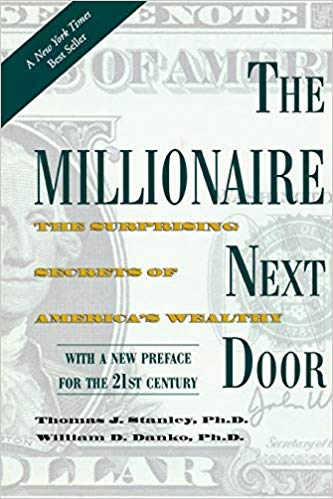 What separates the typical middle-class individual from millionaires? That's the question authors Thomas J. Stanley and William D. Danko set out to answer in The Millionaire Next Door.
You'll find this classic book on nearly every list of the best personal finance books because the teachings expand beyond basic money management. Stanley and Danko present an inside look at the thoughts and behaviors of wealthy individuals.
They share observations from a study of more than 1,000 self-made millionaires over a 20-year period and break the data down to provide actionable advice to help you become a millionaire as well.
7. The Four Pillars of Investing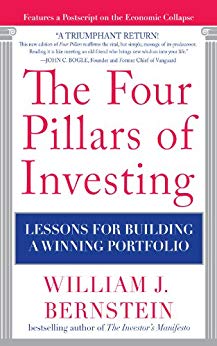 You need a solid understanding of investing fundamentals to make money in the stock market. It's this underlying principle that author William Bernstein discusses in what many readers agree is one of the best investing books of all time, The Four Pillars of Investing: Lessons for Building a Winning Portfolio.
Whether you're a beginner or expert investor, the detailed analysis of investments in this book can help you build your portfolio, even though Bernstein is more conservative in his approach.
Reading about the history of investing and the psychology behind it can help you make more lucrative choices.
8. You Can Be a Stock Market Genius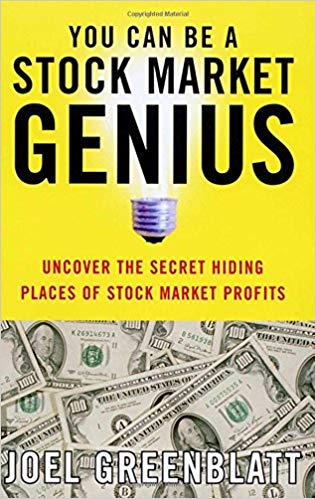 Although the title sounds like a too-good-to-be-true sales pitch, it's a good choice to get unique ideas to grow your nest egg.
Author Joel Greenblatt, founder of Gotham Capital, might be better known for his New York Times bestseller, The Little Book That Beats the Market. But the real-world examples in You Can Be a Stock Market Genius: Uncover the Secret Hiding Places of Stock Market Profits are insightful and useful for those struggling with investing.
This book is perfect for average investors who want to understand complex situations. You could become a stock market genius by applying Greenblatt's advice to your strategies.
Related: How to Get Started Investing with $100
9. Beating the Street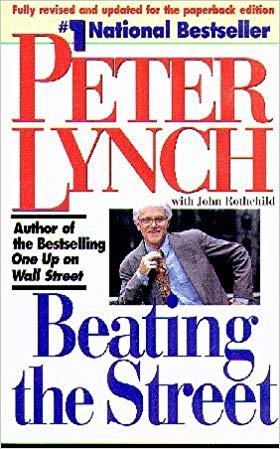 In Beating the Street, author Peter Lynch includes his own strategies for investing to help you build a profitable portfolio.
A beginner investor will appreciate the straightforward explanations in this book. If you're more experienced, you'll still get value from the lessons Lynch includes with his personal history.
In Beating the Street, Lynch outlines a practical approach to take your investing to the next level.
You can't time the market or predict when a company's stock will rise and fall, but knowing when to buy or sell stock is a valuable skill as an investor.
10. Security Analysis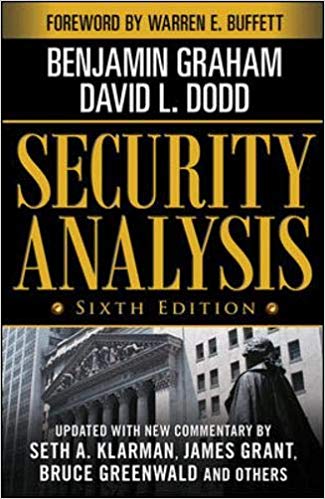 After the Wall Street Crash and the Great Depression, investors learned a lot of painful — and expensive — lessons. The unprecedented losses at the time led Benjamin Graham and David Dodd to publish one of the best books on personal investing, Security Analysis.
The authors introduced a new concept at the time called "value investing." It's a strategy still used today to determine if an investment has the potential to deliver a reasonable return.
Security Analysis goes beyond stock investing to explain how to analyze bonds and other types of investments. You'll want to keep this book on hand for reference and as a refresher on investing fundamentals.
Related: Best Online Brokers for Buying and Selling Stocks
Knowledge is the Best Investment
Many people get overwhelmed with the idea of investing, and some can't afford to hire a financial advisor to tell them what to do. Reading these books can help you educate yourself before you see a professional. The information in these books is valuable and can help you if you're not sure where to start.
Even if you're an expert investor, it's still good to read the latest literature. If you always keep yourself educated, you'll be ahead of the curve.