Watch These 13 Frightening Films, Get $1300
Advertiser Disclosure
Our readers always come first
The content on DollarSprout includes links to our advertising partners. When you read our content and click on one of our partners' links, and then decide to complete an offer — whether it's downloading an app, opening an account, or some other action — we may earn a commission from that advertiser, at no extra cost to you.
Our ultimate goal is to educate and inform, not lure you into signing up for certain offers. Compensation from our partners may impact what products we cover and where they appear on the site, but does not have any impact on the objectivity of our reviews or advice.
USDish is running their 3rd annual frightening film promotion. One lucky winner will get $1300 for sharing details about their experience.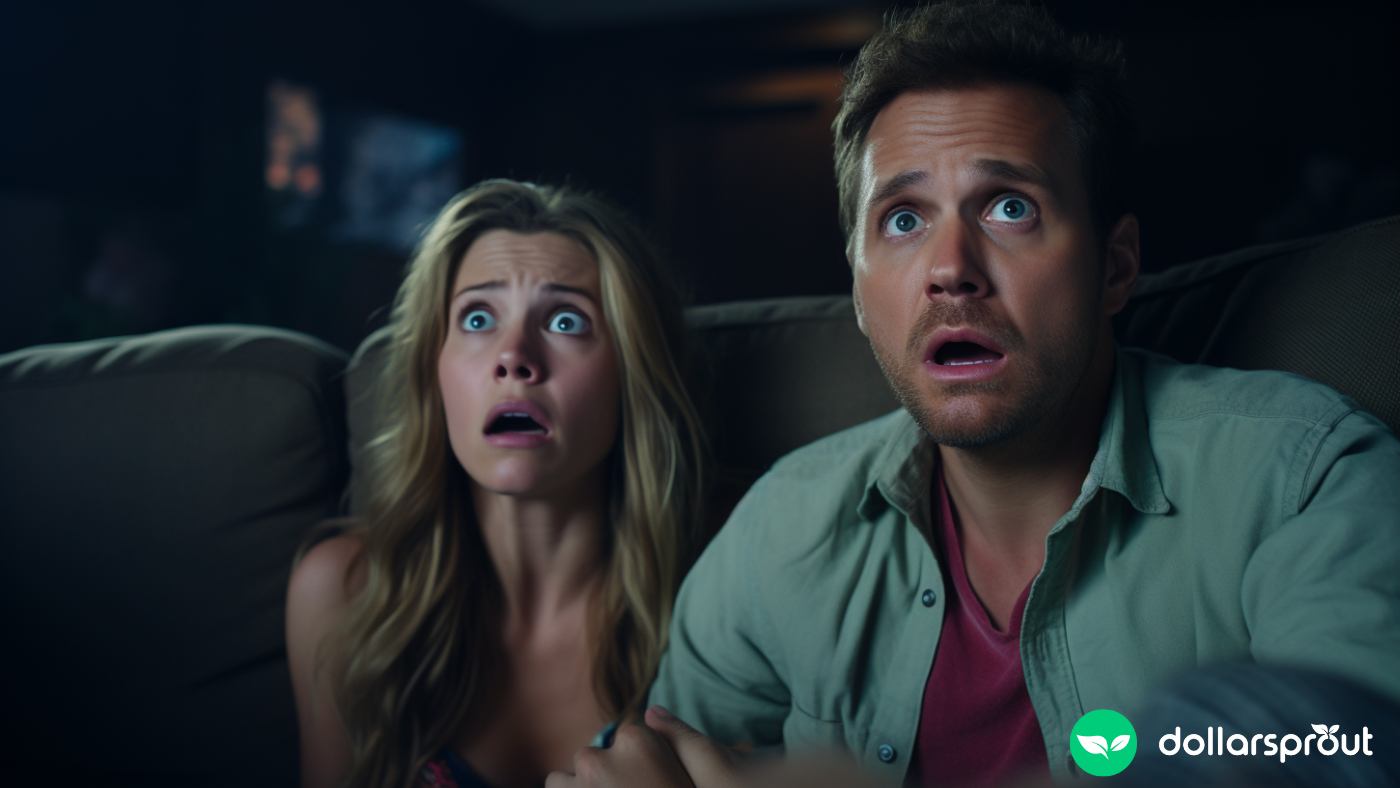 Income Potential: $1300 + a spooky survival kit ($350 value)
Details: Cold weather aside, it doesn't take much convince me to stay in the house during the month of October. Fall scented candles, spooky decorations, and warm drinks have started to make appearances, and I'm all for it.
Another welcome addition? A ghoulish lineup of good movies from now until the "joy" of the festive season ruins the fun.
It goes without saying that I'll be spending a good amount of time on my couch switching between College Football and whatever thriller is on in between.
If the occasional Hollywood horror is also your cup of tea, you may be interested in USDish's 3rd annual chilling tradition: 13 Stephen King films for $1300.
The Movies:
Carrie (original or 2013 remake)
Christine
Creepshow
Cujo
Doctor Sleep
Firestarter (original or 2022 remake)
It (original or 2017 remake)
It Chapter Two
Misery
The Mist
Pet Sematary (original or 2019 remake)
Salem's Lot
The Shining
To help you suffer through it, USDish will provide you with a $350 survival kit.
In it you'll find a blanket, popcorn, candy, and some Stephen King paraphernalia to set the stage for what is sure to be a terrifying experience.
Additionally, you'll also be provided a Fitbit to help you track your heart rate during some of the more intense scenes.
There is a catch.
USDish wants to "know everything about your experience. You will track your heart rate and jump scares. You'll let us know who joined in on the scares with you. You'll let us know what you thought before watching certain movies, and if your feelings changed after you completed them. You'll even log your sleep—if you can sleep."
They go on to say they'll provide a simple worksheet for journaling the above info and anything else you wish to share.
Get Started: The only requirements are that you are at least 18 years of age and are a permanent US resident. Check those two boxes and you're good to go.
After that, head to their application and tell them why you're the perfect victim and what you hope to get out of the experience. One lucky winner will be chosen on Friday, September 30th, but hurry, you only have until Friday, September 16th to apply.
Related: