45 Last-Minute Christmas Gift Ideas for Everyone on Your List
Advertiser Disclosure
Our readers always come first
The content on DollarSprout includes links to our advertising partners. When you read our content and click on one of our partners' links, and then decide to complete an offer — whether it's downloading an app, opening an account, or some other action — we may earn a commission from that advertiser, at no extra cost to you.
Our ultimate goal is to educate and inform, not lure you into signing up for certain offers. Compensation from our partners may impact what products we cover and where they appear on the site, but does not have any impact on the objectivity of our reviews or advice.

If you're looking for last-minute Christmas gifts because you haven't finished (or even started) your Christmas shopping yet, rest assured, you're not alone.
A 2018 survey by Hilton Honors revealed that more than 50% of shoppers wait until the last month and about 40% wait until the final week before Christmas to do their holiday shopping.
Maybe you've been busy. Maybe you're being responsible and waiting until you have all the funds in your bank account.
Whatever your reason for putting it off, there are a variety of fun and creative last-minute gift ideas for anyone on your list.
Last-Minute Christmas Gift Ideas for the Home
Whether your loved ones live in a house, condo, or apartment, you can treat them to gadgets or home decor items that are sure to spruce up their space.
1. Snarky kitchen towels and oven mitts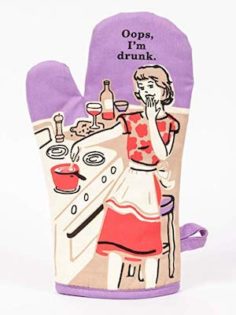 Snarky kitchen towels and oven mitts can add some character to any kitchen. These cute oven mitts by BlueQ are made of 100% cotton and come with funny messages like "Oops I'm drunk!" or "I've got a knife!"
You could also buy a Primitives By Kathy Tea Towel that says, "I could keep this kitchen clean if you people would just stop eating here" or "Remember, as far as anyone knows, we are a nice and normal family."
2. Custom throw pillows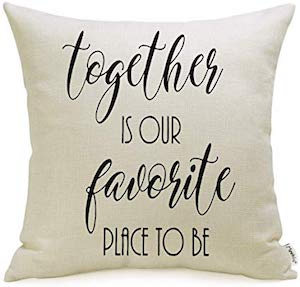 Custom throw pillows add a pop of color and a touch of class to any room. They can feature the first letter of the recipients first name, initials, last name, or a meaningful saying like "Grateful, Thankful, Blessed," or "Home Sweet Home."
3. Smartphone charging station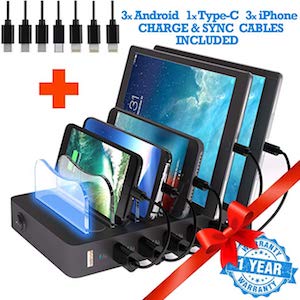 If you have a tech-loving friend or family member that seems to own every smart device possible, a smartphone charging station is the way to go. It can help them keep all of their devices fully charged and in the same place, freeing their home of gadget chaos. The typical smartphone charging station holds four or six smartphones, tablets, or other devices and comes with a warranty.
4. His and Hers Wine Glasses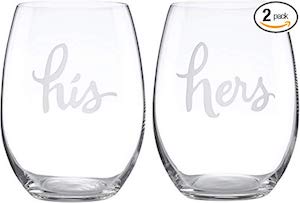 Kate Spade His and Her wine glasses make the perfect gift for the wine-loving couple. Since they are stemless and dishwasher safe, they are easy to clean and less likely to break than traditional wine glasses with stems.
5. Personalized cutting board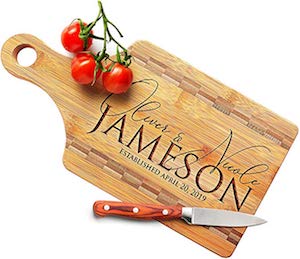 If they love to cook and entertain, a personalized cutting board is a great gift option. It's made of high-quality bamboo and comes in 11 beautiful designs. They can use this cutting board for slicing and dicing or display it in the kitchen or dining room.
Related: 40 Christmas Gift Ideas for the Man Who's Extra Hard to Please
Food and Drink Gift Ideas
If you're shopping for a foodie, they'll appreciate these food and drink gifts.
6. Reusable water bottle and straws

The Hydro Flask Standard Mouth Water Bottle can keep beverages cold for up to 24 hours and hot for up to 12. It comes in 15 different colors and is backed by a lifetime warranty. Since it's made of durable stainless steel, it won't retain and transfer flavors from one beverage to the next. It's durable enough to use while at home, the gym, hiking, or any outdoor adventure.
7. Pizza grilling set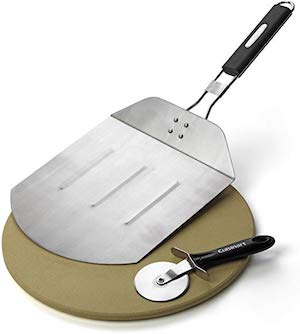 If they love pizza, the Cuisinart CPS-445 Pizza Grilling Set may motivate them to make their own fresh pizza rather than purchasing a pre-made one. This set includes a 13-inch pizza stone, folding pizza peel, and pizza cutter – everything they need to cut and serve pizza quickly. You could even pair it with a pizza crust starter kit or homemade sauce recipe.
8. Cookie cutters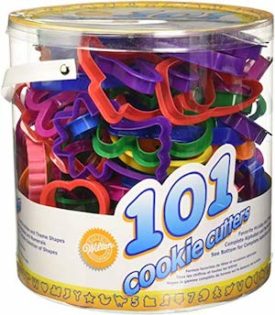 With the Wilton Cookie Cutters Set, they'll have no shortage of cookie cutters to use year-round. It features 101 colorful and plastic cookie cutters that can be used for cookies, sandwiches, toast, mini cakes, and other types of foods. The set comes with letters, numbers, and shapes for special occasions like Christmas, Fourth of July, Valentine's Day, and even Super Bowl Sunday.
Related: 40 Fun Easter Basket Stuffers for Adults, Tweens, Toddlers, and Babies
9. Panini maker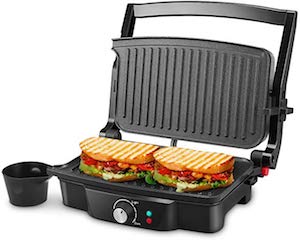 The iSiLER 4 Slice Panini Press Grill can allow your loved one to enjoy a delicious grilled meal, even when they're in a hurry. This grill is made of a food-grade aluminum and non-stick cooking plates for cooking paninis, burgers, steaks, or veggies. The oil outlet takes the pain out of clean-up. There's also an intelligent temperature feature, which prevents grilled food from being burned.
10. Old-fashioned popcorn machine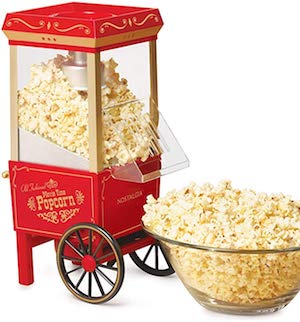 Whether they're craving popcorn before a movie night in or are looking for a healthy alternative to chips, they'll love an old fashioned popcorn machine, which uses hot air instead of oil to make popcorn.
This machine can make up to 12 cups of popcorn and comes with a measuring cup so they can easily make sure they're using the right amount of kernels for each batch. It goes great with popcorn seasonings in flavors like white cheddar, caramel corn, and butter.
Related: 40 Inexpensive Christmas Gift Ideas Anyone Will Love
Last-Minute Christmas Gift Ideas for Clothes
If you have friends and family members who can never have enough clothes and accessories, try these gifts.
11. Smartphone-friendly gloves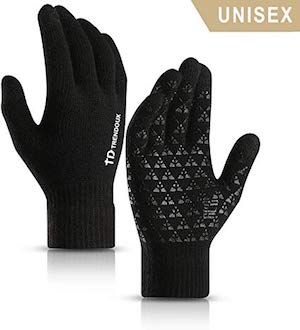 Normal gloves and smartphones are not a great match. These gloves are made of conductive materials on the thumbs, index fingers, and middle fingers. Gift them a pair of smartphone-friendly gloves so they can text or swipe while keeping their hands warm on a cold day.
12. Hair scrunchies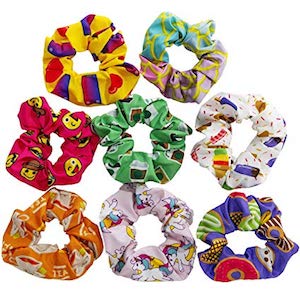 Do you have a long-haired girl on your Christmas shopping list? Then consider some cute hair scrunchies. They come in a variety of colors and feature fun designs like iced coffee, Emojis, unicorns, and donuts. Aside from being soft and durable, these scrunchies don't tangle hair so they're perfect for your daughter, granddaughter, or niece even if she has thick hair.
13. Vintage T-shirts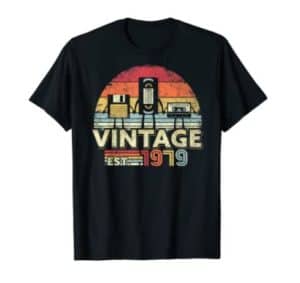 You can get them an ordinary T-shirt or take things up a notch and treat them to a vintage T-shirt instead. There are countless vintage T-shirt designs available so you should have no problem finding one that allows them to support a cause, team, or commemorate a concert or historical figure.
Related: 9 Christmas Gifts You Should Never Buy for Someone
14. Pizza socks box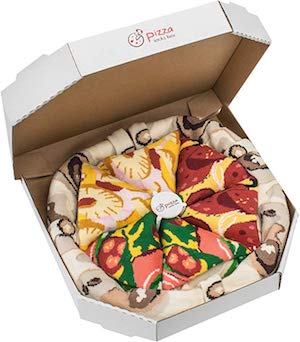 If they love pizza and collect socks, a pizza socks box will put a smile on their face. It comes with four pairs of socks that are packed in a box that resembles a real pizza. The socks look like fluffy pizza dough and a variety of pizzas and are available in both men's and women's sizes.
15. Infinity scarf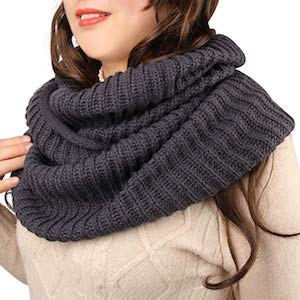 She can wear an infinity scarf in a variety of trendy ways and stay warm all winter long. Since it's knitted from 100% acrylic, this scarf offers a soft and comfortable feel and can be worn indoors or outdoors. You can choose from gray, beige, burgundy, and yellow, and feel confident that it will look great with anything she likes to wear.
Keepsakes and Memories Gift Ideas That Don't Feel Last-Minute
With a keepsake and memory gift, your loved ones will have no idea that you waited until the last minute.
16. Framed picture of important dates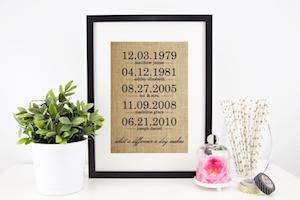 A framed picture of important dates makes the perfect keepsake gift. It can include their anniversary, the dates their kids were born, the date they moved into their home, or any other dates that you know are special to them. Download a PDF in the font and style of your choice or get creative and make your own printable version and place it in a frame.
17. Personalized Christmas tree ornament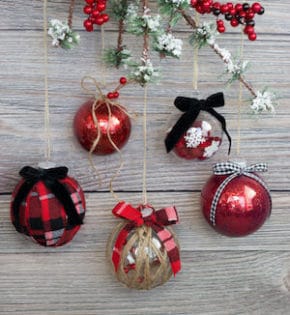 If you're looking for a last-minute DIY Christmas gift, a personalized Christmas tree ornament is a great idea. Check out Sweet Red Poppy's DIY Christmas tree ornament tutorials to get some inspiration. Think out-of-the-box and make an ornament that relates to their hobbies or interests.
18. Photo album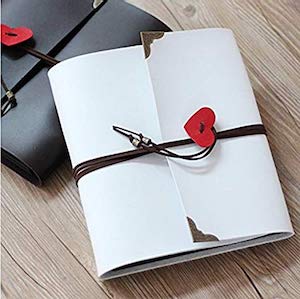 A photo album is a classic keepsake they can pass down for generations. Choose a theme for the album like family vacations, college days, or weddings. Then, gather all of the relevant photos you'd like to include and print them out at Amazon or Walgreens. You can spruce up the album by adding captions and memorabilia such as ticket stubs, maps, and artwork.
19. Personalized jewelry box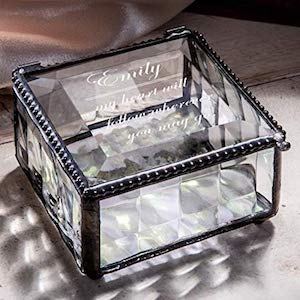 If you're buying a gift for someone who loves to wear jewelry, a personalized jewelry box is a great option. This handcrafted stained glass jewelry box comes in clear, Windsor purple, or blue and can safely store all of their necklaces, bracelets, earrings, and other jewelry. You also can personalize it with their name and a heartfelt message.
20. Personalized mug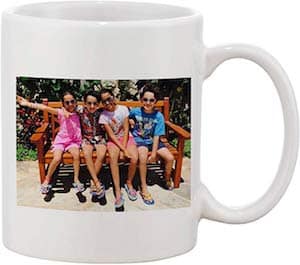 A personalized mug is one of those last-minute online gifts that can please anyone. If you're unsure of what to buy for someone on your list, try a mug with a photograph of both of you or a funny saying or meaningful quote you know they'll appreciate.
Related: 40+ Christmas Gifts for the Mom Who "Doesn't Need Anything"
Last-Minute Christmas Gift Ideas for In-Home Entertainment
Some people prefer to stay home rather than going out. If you're shopping for someone who enjoys staying in, there are countless in-home entertainment gift ideas.
21. Movie Theater in a Box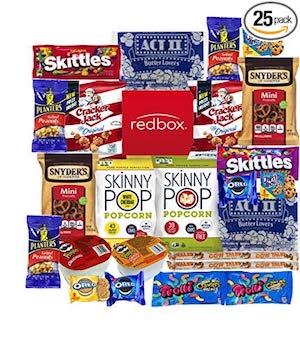 Gift them everything they need for a movie night at home with a Movie Theater in a Box. Grab a large box or bin and fill it with popcorn, their favorite candy, soda, a blanket, a gift card to Hulu, Netflix, or Redbox and anything else they'll need for an enjoyable movie night at home. If you're not the DIY type, you could always order a Movie Theater in a Box. This is great for someone who loves watching movies without the hassle and expense of going to the theater.
22. 100 Books Scratch Off Poster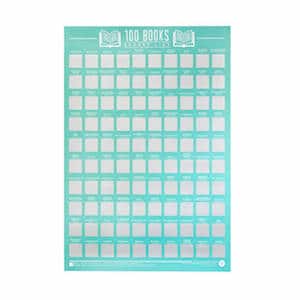 The 100 Books Scratch Off Poster will motivate some special adults and kids in your life to read their way through 100 iconic books. Once they complete a book, they can use a coin to scratch off each title and uncover a literary artwork underneath. This poster features classic books like James and the Giant Peach as well as contemporary ones like The Hunger Games to expose your bookworms to a wide variety of literature.
23. Magazine subscription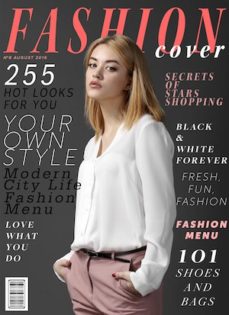 Everyone loves coming home to the latest issue of their favorite magazine. Whether it's a subscription to Good Housekeeping, People, Forbes, or Family Circle, treat your loved ones to a magazine they'll love in the upcoming months. Keep in mind that you may be able to lock in a discount if you combine more than one subscription.
24. Lap desk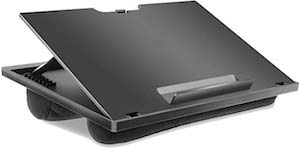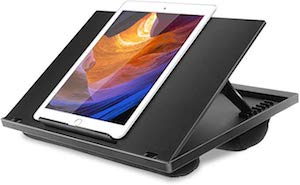 A lap desk is something your friend or family member can use while they're working or relaxing at home. It's equipped with two cotton pads that conform to their lap so they never have to feel uncomfortable while they're typing on their computer or catching up on their favorite TV show. Since it's lightweight and comes with a handle, they can take it with them on the go.
25. Sofa armrest organizer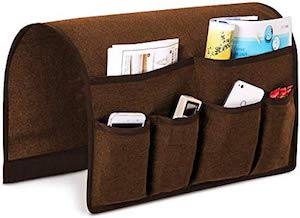 If you know they spend a lot of time relaxing on the couch, get them a sofa armrest organizer. It's adjustable and fits armrests of all sizes on both couches and chairs. There are four large pockets they can use to store their magazines, books, phones, TV remotes, reading glasses, and other items they'd like to have handy. Make sure you choose a color that matches their favorite couch or loveseat.
Inexpensive Accessories for Her (or Him)
You don't have to splurge on your significant other to make them happy as there are many affordable and practical accessories they're bound to love.
26. iPhone cleaning pads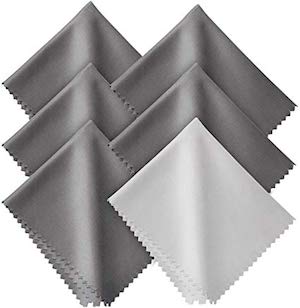 If their iPhone looks like it needs to be cleaned, iPhone cleansing pads are a great last-minute Christmas gift idea. They're made of a woven microfiber material and remove smudges without leaving any streaks. Plus, they can be washed and reused.
27. Bobby pin and hair tie organizer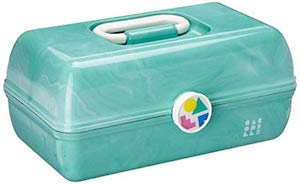 A bobby pin and hair tie organizer is a good last-minute gift idea for the ladies on your list. Buy a bead container from a local craft store and personalize it with her name so she'll have somewhere to keep all of her hair accessories. If you think she'd appreciate a nostalgic gift more than a handmade one, buy the Caboodles On-The-Go Girl Sea Foam Marble Vintage Case. She can use the storage on the bottom of the case to hold larger items like her brush or hairspray.
28. Quirky keychains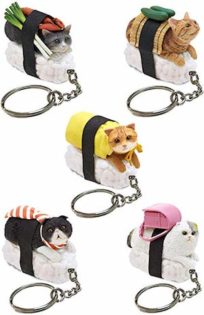 A quirky keychain is a small yet adorable gift idea for the unique friends in your life. If she loves sushi, get her a spicy tuna roll keychain. Or, if he loves to drink, a mini flask may be the way to go. There is no shortage of quirky key chains out there so you shouldn't have any trouble finding one or a few that they'll love.
29. Shiny clutch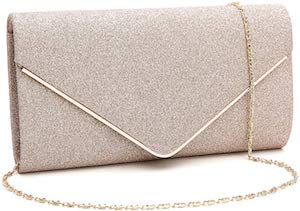 She'll be ready for a night on the town with a shiny clutch. It comes in neutral colors like black, silver, and gold so it can easily match any of her outfits. While she can hold it in her hand, she can also use the detachable chain strap to turn it into a shoulder or crossbody bag. It's small in size but has plenty of room for her smartphone, keys, lipstick, and other essentials.
Related: How to Save Money on Christmas Spending This Holiday Season
30. Comfy beanie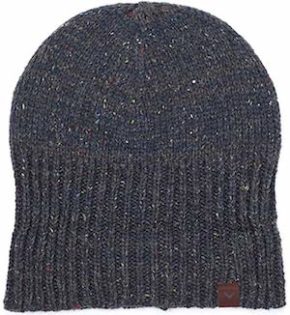 Keep his head warm during the colder months with a comfy beanie. Since it was designed to stretch and accommodate all head sizes, you don't have to worry about getting the wrong size. It'll fit his head perfectly, regardless of whether he decides to wear it cuffed or uncuffed. It's made of a lightweight and breathable acrylic fibers so he'll love it even if he has sensitive skin or is allergic to wool.
Last-Minute Self-Care Gift Ideas
Everyone on your Christmas list could use a little self-care. Whether they're a mother of multiple kids or a busy professional, a self-care gift helps them focus on themselves for a bit.
31. Cruelty-free face masks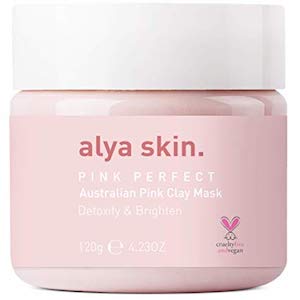 If they love animals and quality skincare, treat them to a cruelty-free face mask they can use a few nights a week. You can order one online or stop into your local drugstore and find one from a cruelty-free brand like Acure Organics, Queen Helene, or Derma E. If you know they have a particular skin concern such as wrinkles or acne, find a mask that targets it.
32. Winter skincare set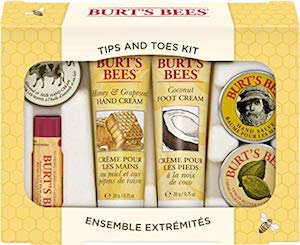 Put together a winter skincare set that will keep your loved one's skin looking hydrated and radiant until the warmer weather returns. Fill a basket with hand cream, body lotion, lip balm, foot cream, and other winter skincare products in their favorite scent or brand. If you're not feeling creative, you can opt for the Burt's Bees Tips and Toes Kit Gift Set, which contains two hand creams, foot cream, cuticle cream, hand salve, and lip balm.
33. Subscription to a meditation app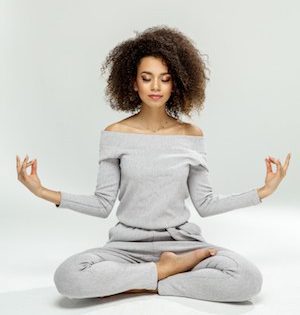 If you know they could benefit from meditation but are unlikely to start a practice on their own, buy them a subscription to a meditation app like Calm, 10% Happier, or Headspace. They can download the app on their iPhone or Android device and start practicing deep breathing techniques and following guided meditation whenever they're feeling stressed or anxious or just want to relax.
34. Fuzzy robe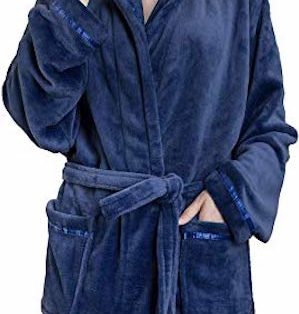 A fuzzy robe may be exactly what they need after a hot shower, during a spa day, or while lounging around the house. It's made of premium microfiber polyester and comes with a large hood, an adjustable waist strap, shawl collar, and two side pockets. The robes accommodate people of all heights, too, with the small and medium measuring at 39 inches long and the large and extra-large measuring 40.5 inches.
35. Adult coloring book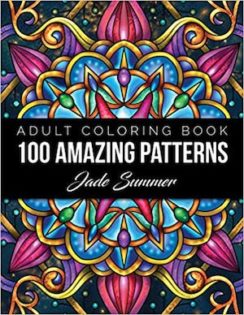 If you know your friend or family member needs a relaxing activity, gift them an adult coloring book. It comes with 100 different patterns and a variety of themes so they can color something new every day. Pair it with a brand new set of markers or colored pencils so they have everything they need to get started.
Last-Minute Christmas Gift Ideas for Pets
There are a variety of last-minute Christmas gift ideas that can put the pets in your life in a great mood on Christmas morning.
36. Donation in pet's name to an animal rescue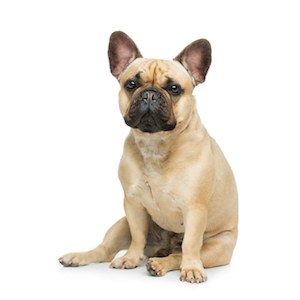 Honor a pet with a donation to a dog rescue, zoo, aquarium, or another non-profit animal organization in their name. While the pet may not understand this gift or benefit from it directly, you'll feel good knowing you're supporting a cause you believe in and helping animals lead better lives.
37. BarkBox subscription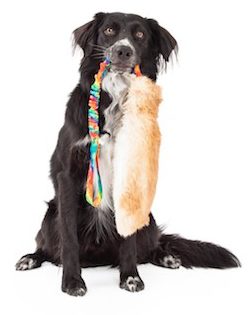 With a BarkBox subscription, a dog can enjoy a customized box of themed toys and treats. Each month, BarkBox comes with a theme like New York City, Sniffin' Safari, and Bento & Blossoms. If you're looking for a gift that your pet can enjoy year-round, BarkBox is a great option.
38. Dog (or cat) photo shoot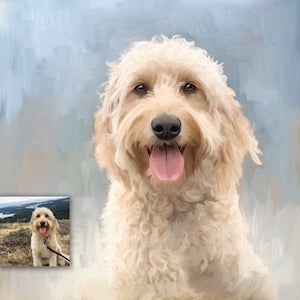 Capture a dog or cat's personality with a custom pet portrait. Find an artist that matches your style. For example, Crown & Paw "turns your pet into a renaissance masterpiece" — a great option for the pet owner with a sense of humor. There are also many artists on Etsy who will turn your favorite photo of your pet into a beautiful, timeless portrait.
39. Heated pet bed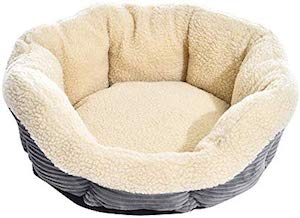 A heated pet bed is a good idea for a pet that needs some extra warmth or is struggling with arthritis, hip dysplasia, or any other join or chronic pain issues. It'll warm to your pet's normal body temperature and can be safely plugged in all day.
40. Pet shampoo

A bottle of all-natural, unscented pet shampoo formulated with aloe, rose hips, and rosemary will nourish your dog's hair and give their coat a nice shine. While this shampoo can easily remove dirt and grime, it can also help with mats and tangles, reduce shedding, and resolve dandruff issues.
Last-Minute Christmas Gift Ideas for Travel Lovers
If you're shopping for a frequent traveler, there are countless last-minute travel gift ideas to choose from.
41. Fun luggage tag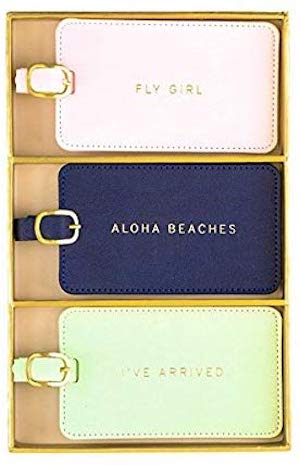 Gift them a fun luggage tag so they can quickly spot their suitcase in the baggage claim. They might like a tag with a cute quote like "And so the adventure begins," or "Excuse me, not your bag." A designer tag from Lilly Pulitzer or one with their favorite food or movie character may be more up their alley.
42. Printable travel map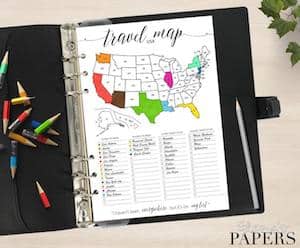 If you know they have a bucket list of places they'd like to visit someday and like to keep track of their travels, get them a printable travel map. They can color in all the places they've been to and jot down all the places they hope to visit. Once you print it out, you can place it in a journal for them so they can document their vacation memories.
43. Portable phone charger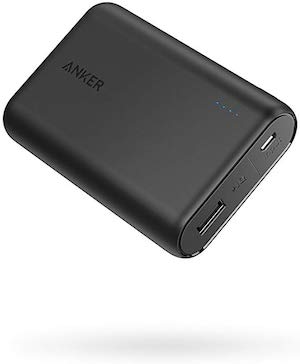 With a portable phone charger, the frequent traveler in your life can enjoy a working phone no matter where they go. It'll give them the ability to make phone calls and answer emails without having to find a nearby outlet. This lightweight and durable charger fits in all bags and eliminates their worry of running out of battery charge.
44. Packing cubes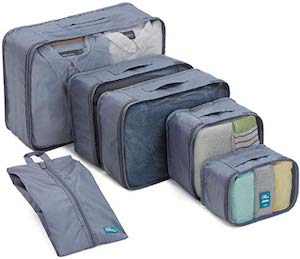 Packing cubes are made of lightweight yet durable fabric to allow your traveling loved one to organize their luggage without adding too much weight to it. Since it's waterproof, it'll keep their clothes dry and free of wrinkles. They come in 16 different colors in sets of six and feature mesh-top panels so they can easily see what's inside.
45. Passport holder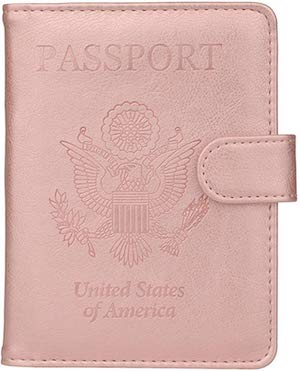 If you're looking for last-minute Christmas gift ideas for someone who travels abroad often, a passport holder is the answer. Made from a premium synthetic leather, it'll protect their passport from dust and abrasions without being too bulky. They can also use it to keep boarding passes, credit cards, and extra cash while they're traveling.
Last-Minute Christmas Gifts Can Still Be Thoughtful
Even though you waited until a few weeks or days before Christmas to buy your gifts, that doesn't mean they can't be thoughtful. When choosing your gifts, think about the person you're shopping for. What do they enjoy doing? What makes them unique? Consider their hobbies, personality, and listen for any challenges they talk about in their daily life. Is there a gift you can get that will help solve one of their common problems?
As the old saying goes, it's not the price tag, but the thought that counts.