33 Cheap Christmas Gift Ideas Under $25 Anyone Will Love
Advertiser Disclosure
Our readers always come first
The content on DollarSprout includes links to our advertising partners. When you read our content and click on one of our partners' links, and then decide to complete an offer — whether it's downloading an app, opening an account, or some other action — we may earn a commission from that advertiser, at no extra cost to you.
Our ultimate goal is to educate and inform, not lure you into signing up for certain offers. Compensation from our partners may impact what products we cover and where they appear on the site, but does not have any impact on the objectivity of our reviews or advice.
If you have a lot of people to buy for this Christmas, then you need some go-to cheap Christmas gifts that your friends, family, and coworkers will actually like. Check out these 30+ ideas for the pet lovers, coworkers, and friends on your list.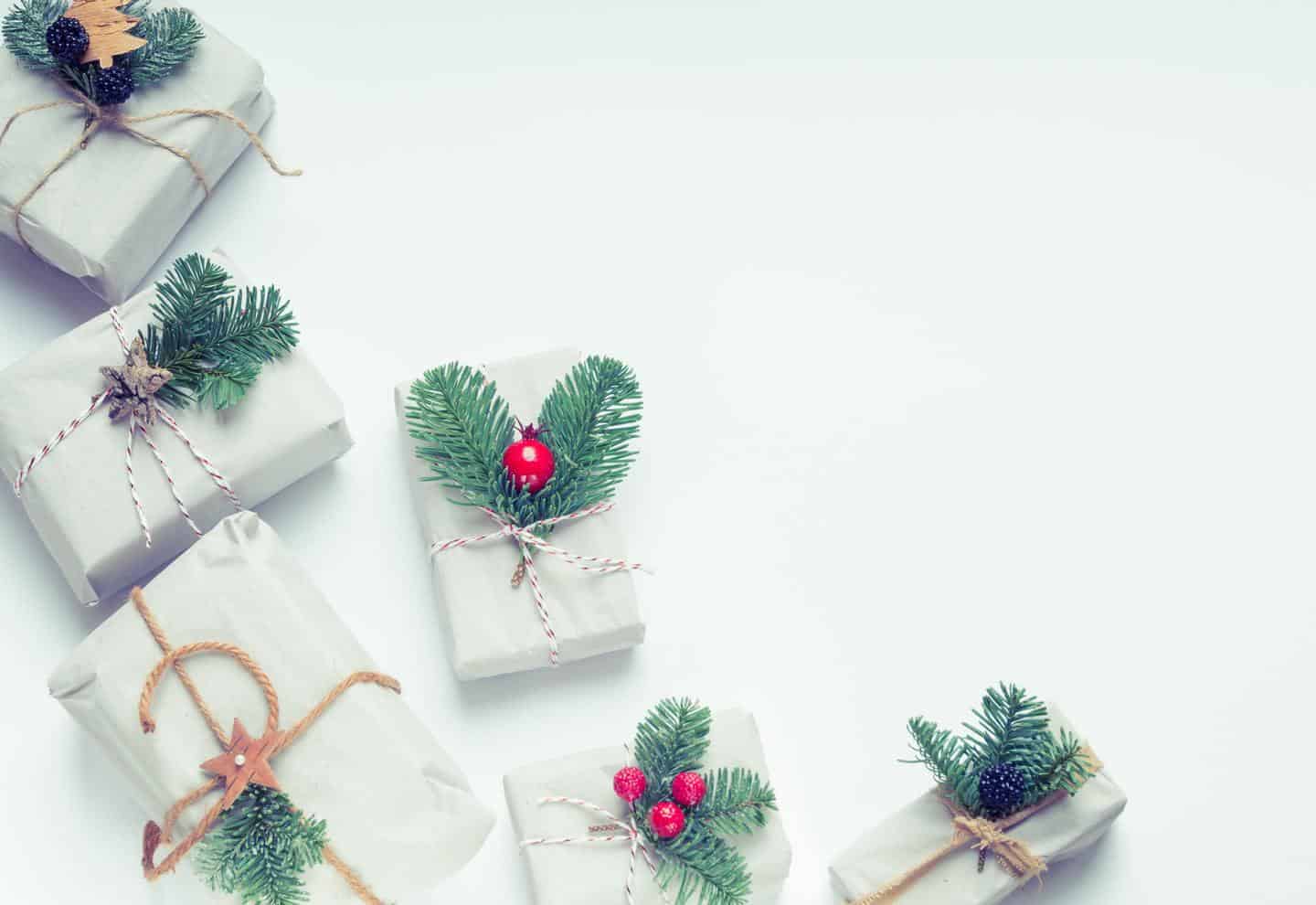 When I think about my Christmas favorites, pretty houses dripping with lights and lots of baked goods are high on my list.
But what I really love most is Christmas parties.
Christmas parties are full of good food, good friends, hot cocoa, and they always include a gift exchange.
White elephant, Secret Santa, grab bag and other gift exchange games are Christmas party staples, but they aren't actually about getting gifts. They're a chance to spend time with people you love and laugh at whoever ends up with the random Chia Pet.
Some years I feel like I go to a Christmas party every weekend, and buying all those gifts can be costly and time-consuming. That's why having a stash of inexpensive Christmas gifts can save you money and from overspending on a last-minute gift.
Finding cheap Christmas presents that cost less than $25 but look expensive isn't hard. When you commit to doing Christmas on a budget, you'll find affordable gifts almost everywhere.
Cheap Christmas Gifts for the Home
When you're shopping for a white elephant gift exchange or for someone you don't know well, home decor is a safe category to start with. Christmas present ideas that spruce up the home can be useful and beautiful.
1. Essential oil diffuser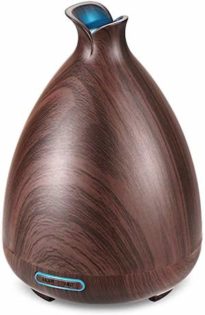 An essential oil diffuser has a number of uses to keep people happy and healthy. Essential oils are good for a variety of ailments, and they make a house smell delicious.
Pair the diffuser with a well-loved scent like lavender or peppermint for the perfect gift set.
2. Bluetooth speaker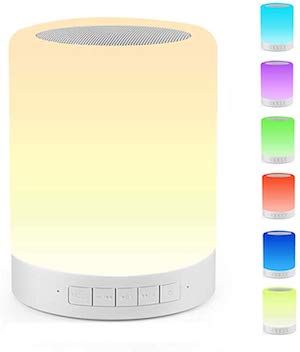 When you're listening to a podcast or your favorite Mariah Carey Christmas song while doing chores around the house, you may not want to carry your phone with you. With a Bluetooth speaker, you can play your audio and not miss a thing.
Bluetooth speakers don't just play music, they have a variety of extra features. They can be night lights, alarm clocks, portable lamps, and more. Pick one to suit any taste your friends might have.
3. DIY terrarium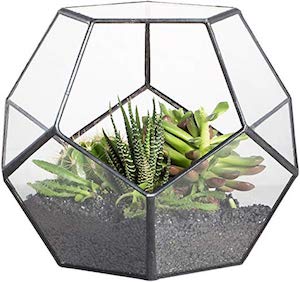 A terrarium is a chic and simple way to add green to any space. These trendy glass containers can range from free to hundreds of dollars.
If you live near a wooded area, consider making one of these unique inexpensive Christmas gifts from scratch to save even more money.
Cheap Food and Drink Christmas Gifts
Even the person who has everything still needs to eat. Edible gifts are an easy way to please a variety of people without spending a lot of money.
4. Cocktail kit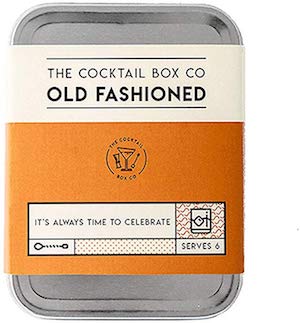 Getting fancy cocktails at the bar is always a treat but making them at home can be expensive. Collecting full-size versions of all the ingredients to make a drink takes up a lot of space and means you'll be drinking the same cocktail for a long time.
A cocktail kit is a cute alternative. It's a small box with enough mixers to make six cocktails and is TSA compliant. Just add alcohol.
5. DIY candy wreath
If you have time on your hands and want to get creative, make candy wreaths to give to friends and family. Decorate your wreath with your friends' favorite sweets or choose Christmas colored packs for a themed version. You can make these wreaths for as few as $5 each.
6. Homemade baked goods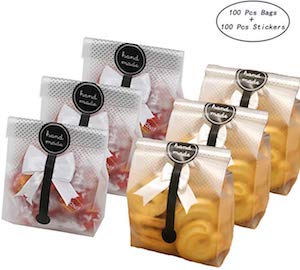 If you have a mixer collecting dust, this is the perfect time to break it in. Homemade baked goods are an easy way to please a crowd without spending a lot of money. The ingredients for homemade cookies, candies, and bread are inexpensive. You can package them in clear bags wrapped with a bow and make the yummiest cheap gifts for under $5.
If baking isn't your strength or you don't have a lot of time, you can still give this gift. Layer the dry ingredients in mason jars and tie a recipe around the lid for adorable homemade cookie kits.
Inexpensive Clothes and Accessories
Whether your friends love the latest trends or only shop when they find free clothes, a wearable gift is a great idea. Accessories and clothing can be high-priced, but they can also be some of the most unique, inexpensive Christmas gifts you can give.
7. Matching hat, gloves & scarf set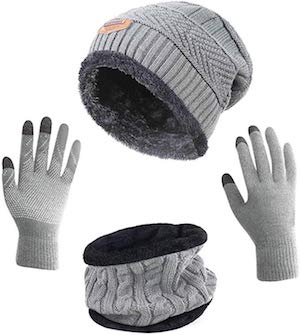 After wearing the same winter accessories all season long, they can look a little worse for wear.
A matching set makes a great gift for the frugal northerner who's putting off replacing their winter gear.
8. Phone case wallet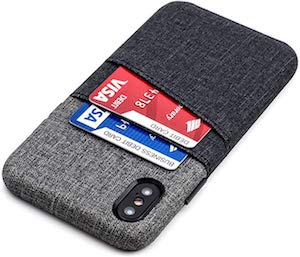 Phones have come a long way, and now that you can pay using your phone or watch, many people choose not to carry a wallet. You still need to carry your ID and usually one other card so a wallet that doubles as a phone case will make a practical gift.
9. Socks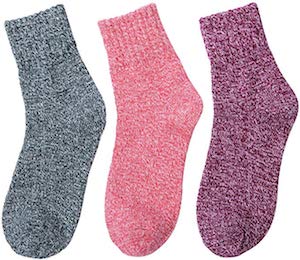 There's nothing like sipping a cup of tea wearing cozy socks in the winter. A pair of good quality house socks in pretty colors is one of the best cheap gift ideas for friends in colder climates. The fuzzier, the better.
10. Minimalist rings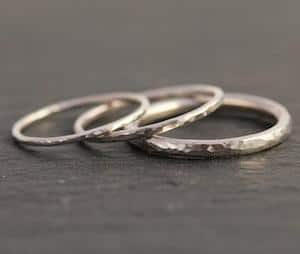 Minimalist jewelry is on every accessory lover's wish list. Etsy is a great place to find gorgeous handmade jewelry at an affordable price. If you're looking for a more cost-effective option, with just some beads and some wire you can make your own inexpensive and trendy rings for loved ones — or yourself.
Inexpensive Christmas Gifts for Coworkers
When shopping for your coworkers, you want unique, inexpensive Christmas gifts that are high-quality but not high priced. Gift cards are popular but can also feel boring and impersonal. There are some amazing Christmas gift ideas that'll impress your coworker and have everyone wishing you were their Secret Santa.
11. Action figure from a favorite show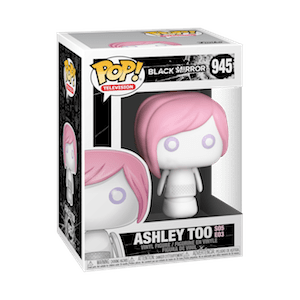 If one of your coworkers is a big movie or TV show fan, an action figure from their favorite show would make a great desk ornament. Funko makes thousands of dolls from hundreds of shows, movies, comics, and more. There's sure to be one your office mate will love.
12. Personalized tumbler or water bottle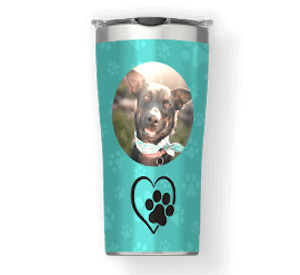 Everyone loves custom gifts, and those gifts are even better when they're quality and affordable. Tervis lets you customize any of its products. You can choose from hundreds of its backgrounds and stamps or upload your own photos and personalize the design with text, monograms, and stamps. You can even add video with augmented reality.
13. Desk emergency kit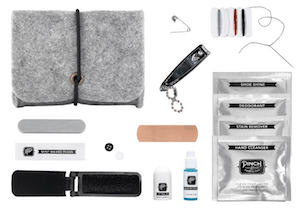 Some days don't go as planned. Coffee cups spill, deodorant expires, and sometimes the button on your pants pops off. It's always when you need it most that you don't have the tools to fix these inconveniences. An emergency kit can fix that.
The Minimergency Kit includes small sizes of breath drops, sewing needle and thread, floss, stain remover, and more in an easy-to-carry pouch.
14. Movie night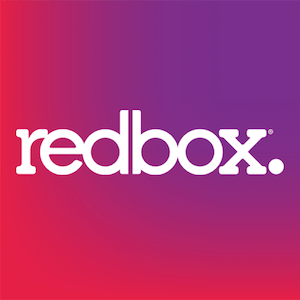 When you're looking for cheap gifts under $5, the RedBox movie night is one of the best. Movie nights gift sets can be a quick last-minute gift for anyone who loves movies or video games.
All you need to do is purchase an e-gift card or promo code from Redbox, write it on a card and attach it to a bag of popcorn. Codes can be redeemed at any Redbox kiosk and gift cards can be used to make online reservations.
15. Travel mug

If you've ever driven with a coffee mug on your roof, you can never have enough shatter-proof and leak-proof coffee mugs. A travel mug is the perfect gift for the coworker who always brings their coffee from home. Get one with insulation so your friend's coffee stays hot even if they're pulled away by a work emergency.
Cheap Christmas Gifts for Friends
A good friend is a gift in itself. If you're lucky enough to have good friends but are on a tight budget, there are plenty of cheap but thoughtful Christmas gifts to show them how thankful you are for them.
16. A wine glass to last all night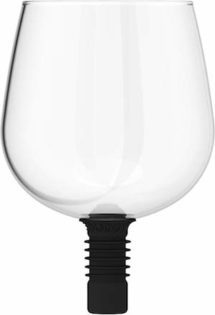 If your friends love wine, the Guzzle Buddy is a fun gift to give. This glass wine bottle topper literally turns your bottle of wine into your glass.
Now you can stop pretending you're only going to have one glass and actually do it.
17. Photo magnets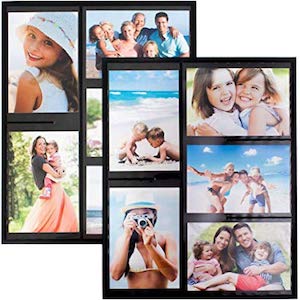 You probably have a ton of good photos on Facebook that you've forgotten about because they're not framed. Look at the best ones year-round by turning them into magnets you can use on your fridge, whiteboard, or any other metal surface.
You can buy photo magnet frames from Amazon or build your own custom magnets on websites like Shutterfly with pictures, borders, and different materials to make a gift your friends will cherish.
18. Spa day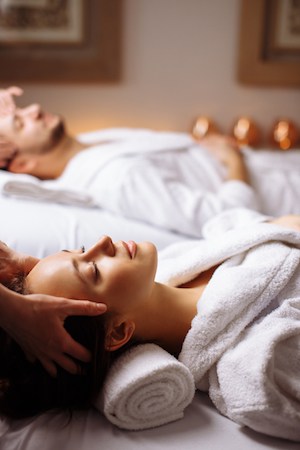 Going to an actual spa can cost you a whole paycheck, but creating your own spa day at home is a blissful way to relax with friends without stressing your bank account. You can assemble everything in a cute basket and gift it to a friend.
You don't need much for a luxurious spa day. A bath bomb, face mask, exfoliator, and a new plush towel will make any evening feel like it cost hundreds of dollars. Groupon also has great local deals on massages, facials, and other spa treatments.
Cheap Christmas Gifts That Will Entertain Year-Round
When you're trying to pay off debt or save for a house, you end up spending a lot of extra time at home. Friends experiencing this will love unique, inexpensive Christmas gifts that can make them feel less house-bound. Some of these gifts can also double as cheap date ideas.
19. Gift card for a video streaming service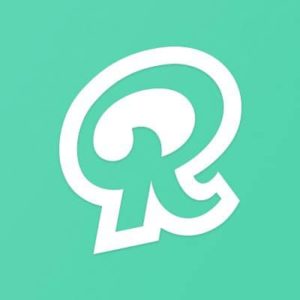 When you only have one video streaming service, it can feel like you've seen everything on it. Add some variety to someone's life by giving them a gift card for a new streaming service.
If your friend has Netflix, give them a Hulu gift card. If they have both, try HBO Now. There are so many new streaming services popping up that you're sure to find one they're not on. You can even save yourself some money by purchasing a discounted gift card from Raise.
20. Guided journal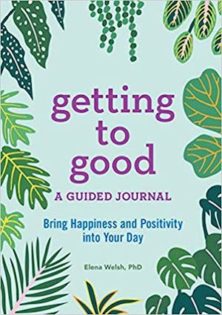 Consistent journaling can be a powerful way to express gratitude and find contentment. So many people have stacks of blank journals at home, but a guided journal provides specific prompts that will motivate the journaler to dig deeper and grow more. This is a great gift for anyone who loves self-improvement.
21. Games or puzzles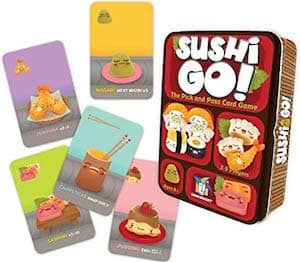 There was a time when if you said you wanted to play a board or card game you were either talking about Monopoly or UNO. Those days are long gone.
Hundreds of new games and game expansion packs come out every year with unique concepts and strategies. A card game, like Sushi Go, that can be picked up easily, played quickly, and involves little critical thinking makes for a fun gift.
Puzzles are also having their time in the sun. Puzzles that look like art and challenge seasoned puzzlers will give your loved ones hours of fun — and potential frustration.
22. Craft kit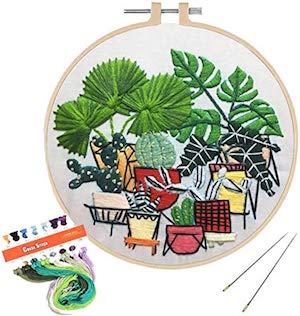 Making your own goods is extremely satisfying, but you can spend a lot of money on DIY projects if you don't know what you're doing. Getting a craft kit is a quick and inexpensive gift that will also save your craft-loving friend some money.
Something like a patterned cross stitch for beginners will allow them to explore their artistic side, and they can display their handiwork when they're done.
23. Coloring book
After a long day or on a lazy Saturday, sometimes it's nice to turn your brain off and color. A whimsical coloring book can provide an artistic outlet for anyone, regardless of drawing capabilities. And a funny coloring book can take the edge off. Find a Harry Potter coloring book for your Gryffindor-obsessed friend or a "Frozen" one for a child.
Inexpensive Christmas Gifts for Pets
Pet owners love their furry friends. If you're looking for cheap Christmas gifts for your best friend, or cheap gift ideas for friends with pets, then think outside the box and wow them.
24. Homemade pet treats
A special gift your pet will love is a batch of homemade dog treats made with quality ingredients. Pumpkin, peanut butter, and oats are easy to find and inexpensive ingredients. A dog bone cookie cutter makes these treats ultra-cute, but if you're in a time crunch you can roll them into balls or cut them into squares. Your dog friends will enjoy them either way.
As commenters note in the video, make sure the peanut butter you use is free of xylitol, a sugar substitute toxic to dogs.
25. Cat toys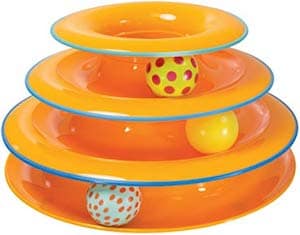 Anyone who's adopted a cat after bingeing cat videos on YouTube will love a toy that could make their own feline friend a viral sensation. A new catnip holder or scratch pad is always useful. This cat track will have your pet running around for hours trying to grab the ball and secure victory. It's also a great way to keep your cat in shape.
26. Collar and ID tag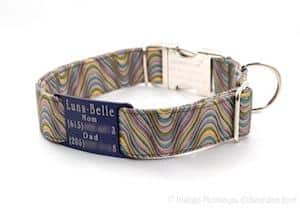 Every pet should wear an ID tag, but many don't because they can be uncomfortable and noisy. A customizable, silent ID tag is a practical and unique gift idea. You can personalize the colors and fonts, add pictures, and pair it with any collar for a complete set.
27. Treat jar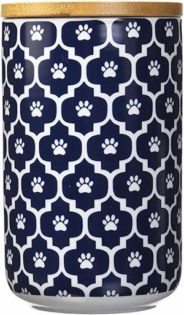 When you look at the counters and cupboards of a pet owner's kitchens, you're bound to find a bag of treats. These bags are never visually appealing so a treat jar is a fashionable way to keep treats without sacrificing the aesthetic of your home.
28. Dog treat puzzle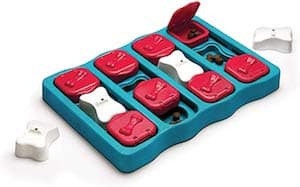 Anxious and destructive dogs usually take their energy out in the most inconvenient ways. You can give your friend's dog a constructive way to spend their time by making them work for their treats. This dog treat puzzle is sturdy, easy to clean, and can be used for treats or your dog's regular food for a fun and entertaining mealtime.
Cheap Christmas Gifts for Travel Lovers
People are always looking for ways to save money, time, or stress while traveling. Unique, but inexpensive, Christmas gifts that help them with those will definitely be put to good use.
29. Passport holder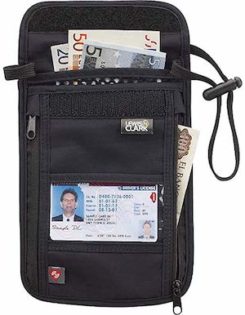 When you're traveling abroad, the one thing you can't afford to lose is your passport. For the friend who's spending time out of the country, a passport holder is a helpful gift.
One that can be worn discreetly around their neck while doubling as a wallet can prevent pickpocketing and unwanted RFID scans.
30. Neck pillow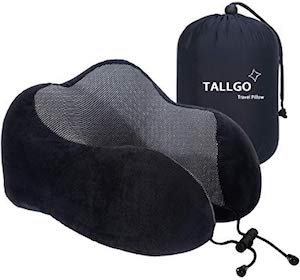 A neck pillow is a lifesaver on a long flight but traveling with one when you're not using it can be awkward.
A memory foam neck pillow that can roll into a small carrying case serves as a quality head support and easy travel companion no matter how stuffed your carry-on is.
31. Packing cubes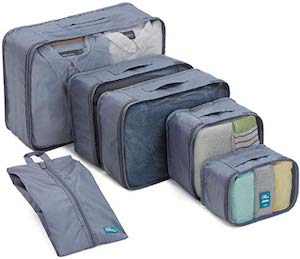 Luggage attendants are busy whipping thousands of bags in and out of planes every day. That's why hard suitcases are essential when you have to check luggage.
But the lack of pockets makes organizing the contents difficult. If you have a messy friend or one with a hard suitcase, get them some packing cubes to keep their gear separated and make traveling a little easier.
32. Cord organizer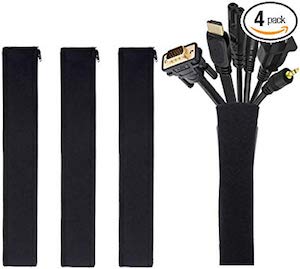 Your phone, watch, headphones, tablet, and laptop all need chargers. Somehow you have to prevent those cords from becoming a single ball of tangled wires, all while traveling. Digital nomads will love a cord organizer to keep their device chargers separated and in one place throughout their trips.
33. A favorite book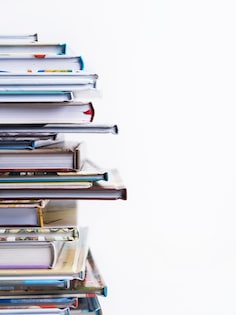 A good book is a traveler's friend on land and in the air. Find out their favorite genre and get a book they haven't devoured yet.
Many book lovers have a profile on GoodReads where you can see books they've read and ones they're interested in.
Inexpensive Christmas Gifts Can Still Be Thoughtful
Christmas gift ideas don't have to be expensive to be meaningful. There are thousands of cheap but thoughtful Christmas gifts that will show your friends and family you know and love them.
Write down your loved one's interests throughout the year so when it comes time to buy gifts you're confident in your decisions, and you have time to get the best deals on every gift.
Check Facebook Marketplace and eBay for secondhand versions of gifts you want. If shopping online, use Rakuten to get cashback. Every bit of savings helps so you can attend as many gift exchanges as you're invited to.