How to Make Cheap or Free International Calls
Advertiser Disclosure
Our readers always come first
The content on DollarSprout includes links to our advertising partners. When you read our content and click on one of our partners' links, and then decide to complete an offer — whether it's downloading an app, opening an account, or some other action — we may earn a commission from that advertiser, at no extra cost to you.
Our ultimate goal is to educate and inform, not lure you into signing up for certain offers. Compensation from our partners may impact what products we cover and where they appear on the site, but does not have any impact on the objectivity of our reviews or advice.

With unlimited cell phone plans being the norm, you don't think twice about making a phone call.
But what if you need to call someone on the other side of the world? International phone calls are easier and cheaper than ever before, and some let you call for free.
While international calls might not be a part of your everyday life, sometimes they're necessary.
If you're pet sitting while your best friend is on vacation, you may need to contact her if there's an emergency. Or you may be traveling overseas and need to clarify your vacation reservation at a hotel abroad.
How to Make Free International Calls
Free international calls are possible with the right program. You may have to set up an account to use them for free, but some allow you to make calls without sharing any personal details.
1. Viber
Viber is a simple solution for international calling, but you need to have an account to make free voice and video calls to other Viber users. Like Skype and WhatsApp, this service works on a mobile browser, but you can also download it as an Android or iOS app.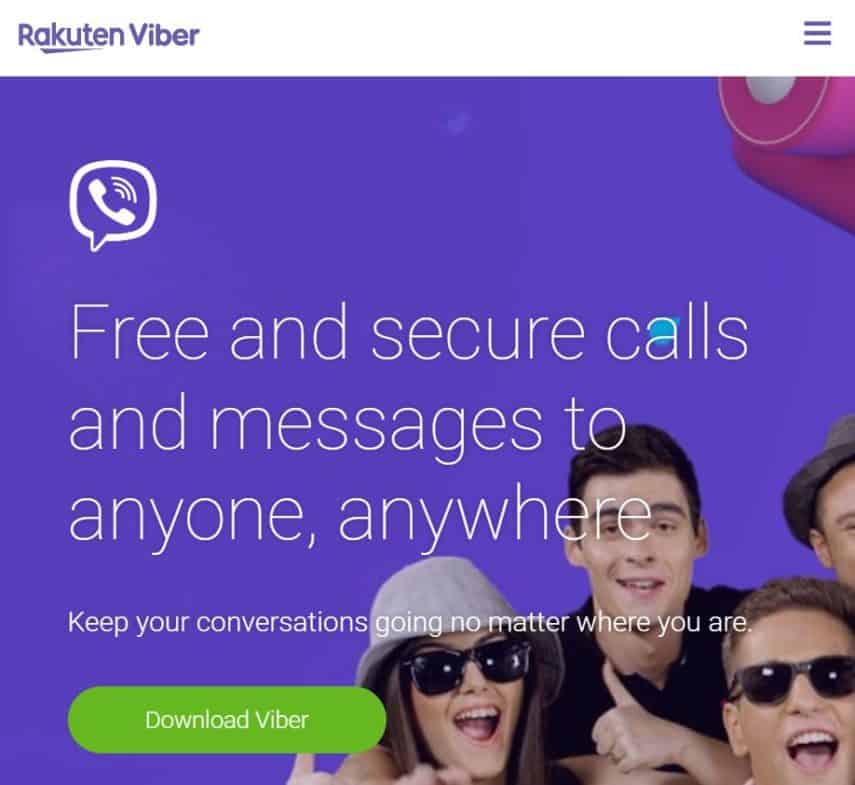 The group chat option lets you talk to multiple users at once. Viber lets you record a video or voice message and send it to the recipient to view anytime they like.
It doesn't cost much to contact someone without a Viber account. For $8.99 per month, you can make unlimited calls to anyone as long as they live in one of the 50 countries Viber supports.
2. WhatsApp
Making calls around the world is straightforward with WhatsApp. The service uses end-to-end encryption on all calls and messages, making it one of the most secure options available.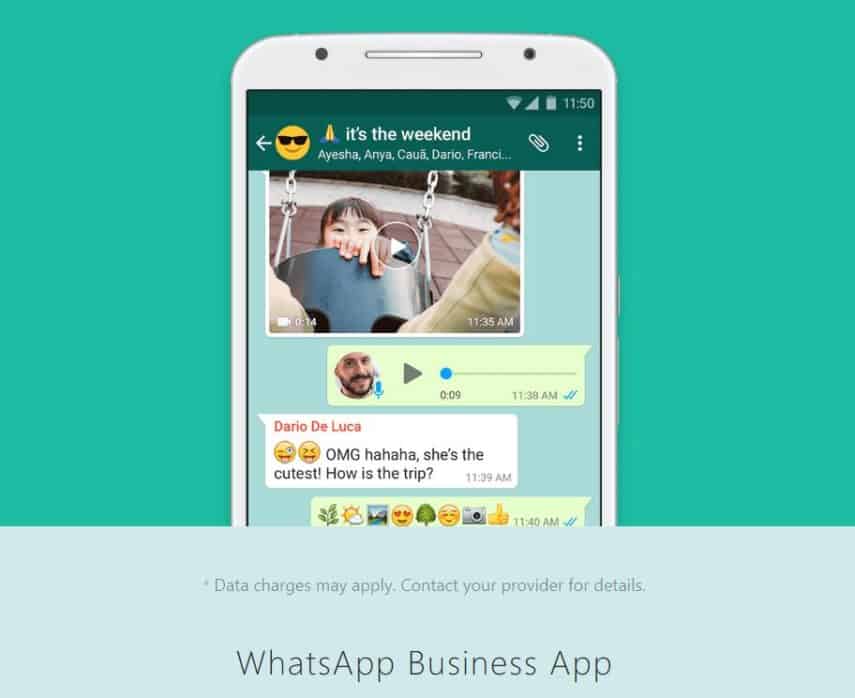 You must create an account with your cell phone number to use the free service, and calls can only be made to other WhatsApp users. The program uses your data plan when making voice and video calls or sending text messages.
Emojis and gif images are supported and add personality to your messages. The service is completely free to use, though you can't call emergency services with WhatsApp.
3. Skype
Skype users can contact one another whether they're across town or abroad. International voice and video calls are easy, and you can have up to 10 people join in on a group call.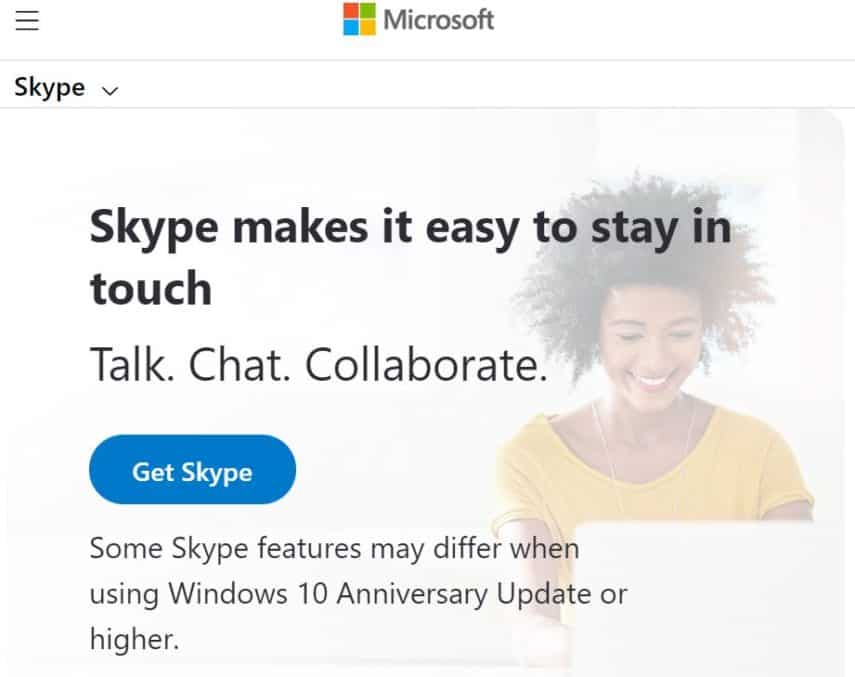 If you want to call a landline or mobile phone, you have to buy Skype credits. The price depends on which country you want to contact. Talking to someone in India will cost $7.99 per month for 800 minutes while calling a landline in Germany is $2.99 for an unlimited amount of time.
Text messaging is also an option. Skype supports a variety of emojis in your messages.
4. Facebook Messenger
With over 2.4 billion active users each month, connecting with someone internationally using the Facebook Messenger app is easy. You and the person you're calling must each have an account to access messaging by text, audio, and video.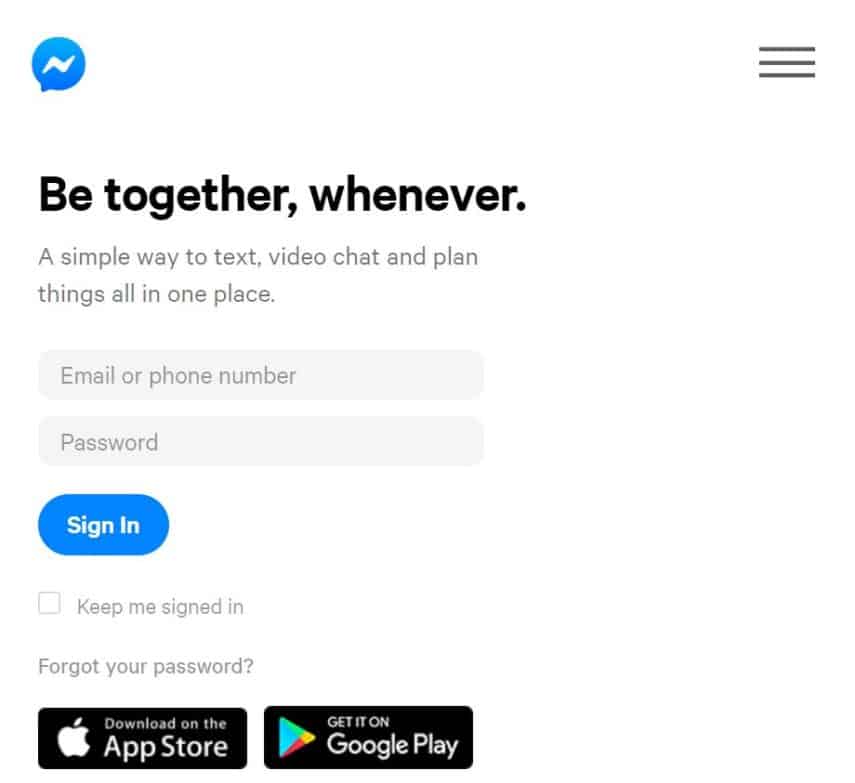 The calls use internet data and can be made through a WiFi connection, though landline calls aren't possible.
Facebook Messenger has a browser interface and apps for smartphones and tablets. Sending emojis, pictures, videos, and gifs make communicating with this service fun and interactive.
5. FaceTime
If you have an Apple product, such as a MacBook, iPhone, or iPad, FaceTime is a free calling app available to you. The service is specific to Apple, so this isn't available if the person you're contacting only has an Android or Windows device.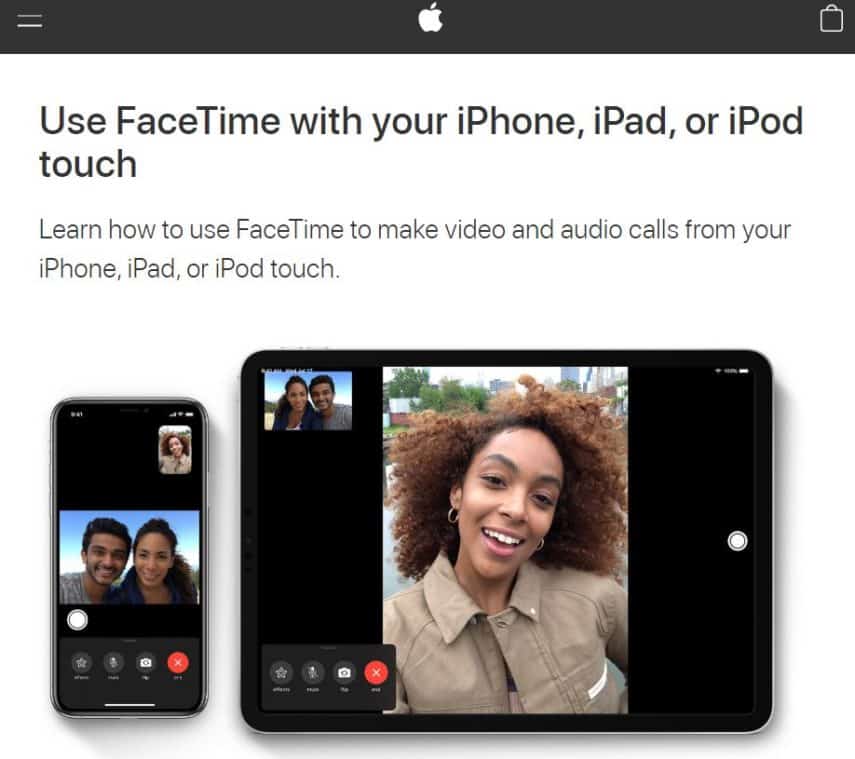 Video calls with FaceTime are easy and popular among Apple users. The service can connect you via WiFi or using your cellular data plan. Since not everyone owns an Apple product, Skype or WhatsApp might be a better option.
6. Google Hangouts
Google Hangouts is a messaging service similar to Facebook Messenger. It requires you and the person you're calling to have a Google account, but anyone can get one for free.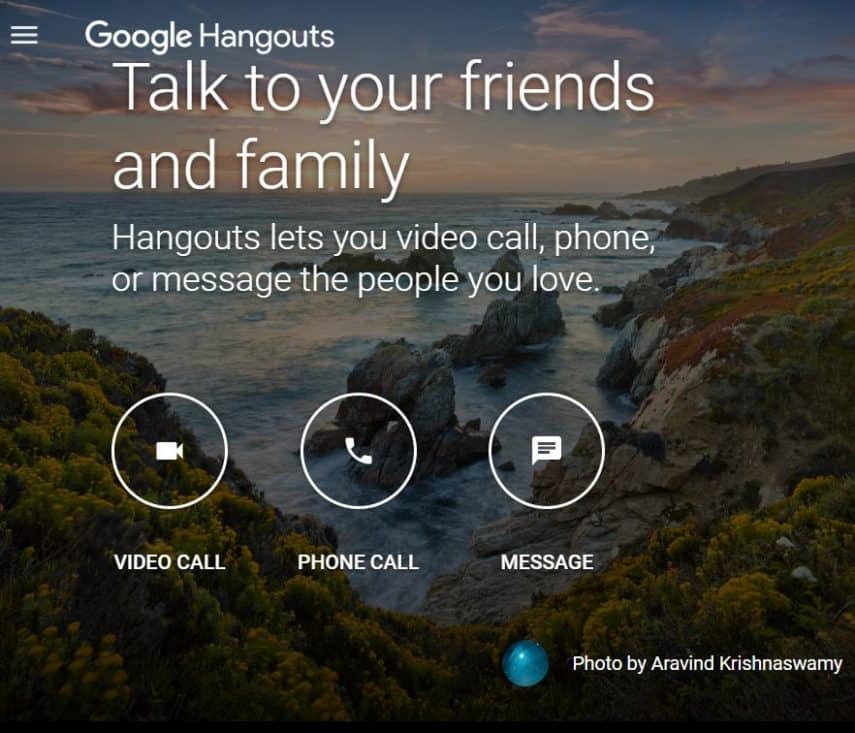 The software also connects to your Google Voice number to make calls to landlines and mobile phones for a fee. While calling someone internationally who has Google Hangouts is free, you'll pay by the minute when using Google Voice to call someone who doesn't have a Hangouts account.
7. PopTox
While most services require you to use an app or special software, PopTox can make free calls online to landlines and mobile phones straight from your browser. Being able to call without downloading an app or using a plugin is easy and convenient.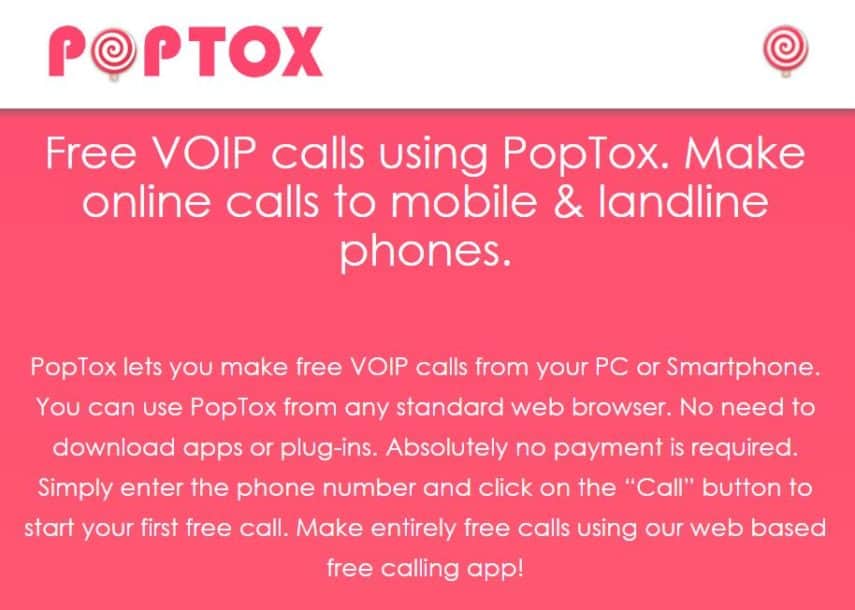 You don't need to create an account or register to use the service, and you can connect to more than 1,000 carriers around the world.
PopTox is also available from your mobile browser, making it a great option for making a free call online from home or while you're on the go. This service replicates using a regular phone so emojis and other images aren't supported.
8. Rebtel
Rebtel account users can contact other Rebtel users around the globe for free using cellular data or a WiFi connection. You can also make calls to landlines and mobile phones for a low fee, and the cost depends on which country you want to call.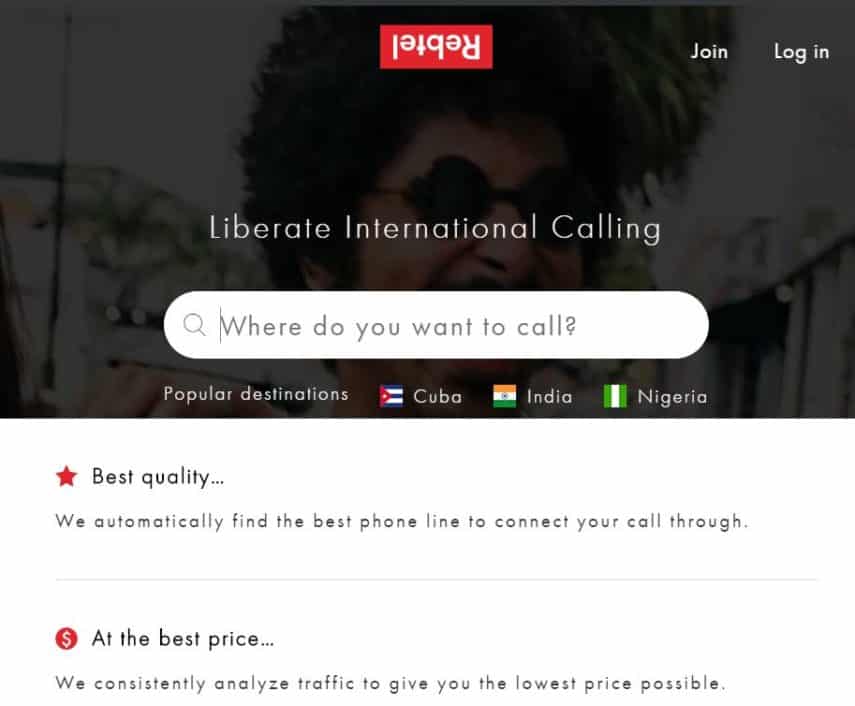 A mobile app is available from the Apple App Store and Google Play. Although you may start your call from your mobile phone, Rebtel optimizes international calls by using local phone lines to make the connections.
This might seem primitive in today's tech-savvy world, but it ensures a high-quality phone call so there's no trouble communicating with your friends or family.
How to Make Cheap International Calls
While a free international call might not always be possible, calling abroad is much cheaper than it was a decade or two ago. Different rates can apply so make sure you understand the fees before selecting a provider.
1. Voxofon
No matter what device you're using, international calls to a mobile or landline phone or sending text SMS is possible with Voxofon. This provider is upfront about the fees they charge before you make a phone call, which makes comparing prices simple.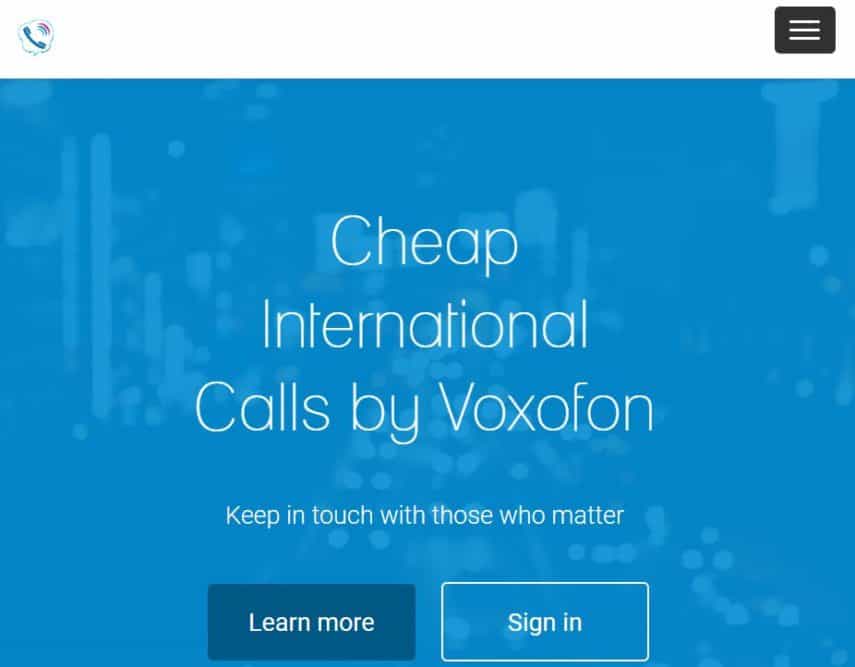 On the application, enter the phone number you want to call. A rate will appear that tells you how much the service will cost. Text message pricing is per message. Calls are priced per minute and are rounded up to the nearest minute. If your conversation lasts 10 minutes and 25 seconds, Voxofon will charge you for 11 minutes.
For example, if you're calling someone in France from the U.S. you can expect to pay:
$0.018 per minute for a landline
$0.089 per minute for a mobile number
$0.112 per text SMS
2. Google Voice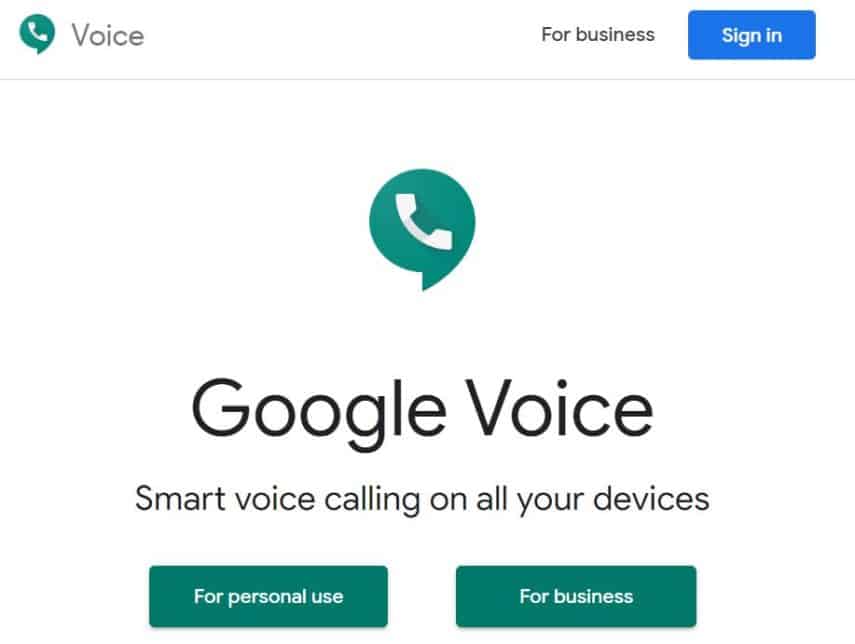 If you have a Google account and have a U.S.-based phone number, Google Voice lets you call anyone anywhere in the world. This option is available from any computer, phone, or tablet.
Domestic calls are free and the price of international calls can vary according to whether you're calling a landline or mobile phone.
If you're calling someone in France from the U.S., you can expect to pay:
$0.01 per minute for landline calls
$0.06 to $0.35 per minute for mobile calls
If the person you're contacting has a Google account, use Google Hangouts instead of Google Voice since international calls are free to other Google Hangouts users.
3. Phone.com
Phone.com is a great choice to make international calls for your business. It equals $24.99 per month if you pay annually, and you get unlimited minutes and unlimited user extensions. The service also comes bundled with 5,000 SMS messages and call forwarding.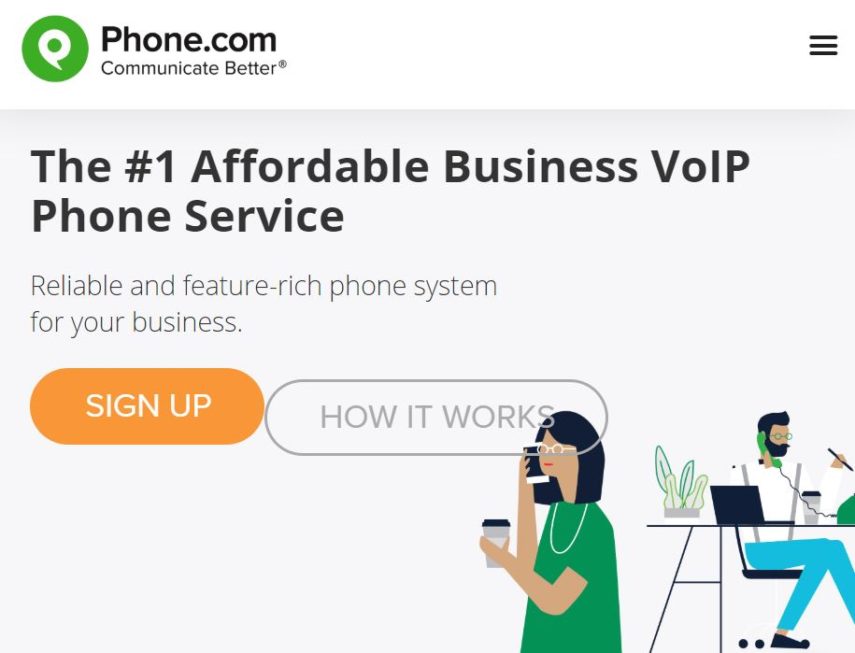 Additional plans offer a higher number of SMS messages, premium hold music, and other features a business owner would appreciate.
The price is higher than some of the other options so this isn't a good choice for an individual user. But for business calls, Phone.com is a reliable source for international calls.
International Calling FAQs
Calling internationally can make you nervous if you've never done it before. Instead of worrying about racking up a huge phone bill, consider these services and make sure you understand the fees you'll pay.
Does my cell phone plan offer free international calling?
Most cell phone plans don't include international calling, though some allow calls from the U.S. to Mexico and Canada for free.
If you plan to travel abroad or need to make a global call, check with your phone provider. Some companies have inexpensive add-on packages to allow international calling.
You might pay a monthly service charge and a per-minute rate to contact a number in a different country, but it might be cheaper and more convenient than setting up a separate app or software program.
How does VoIP work?
VoIP is the technology that makes international calling so cheap and easy compared to what it was 10 or 20 years ago. It stands for Voice over Internet Protocol, which means your telephone call is transmitted digitally over the internet.
Using the internet instead of standard telephone connections lets you call abroad using your cellular data or a WiFi connection. With so many places to get free internet, using VoIP is a great option for free international calls online.
Can I do video calls abroad?
Technology allows you to do more than voice calling overseas. FaceTime, Facebook Messenger, and Skype are only a few options that make video calling abroad possible.
What is the best free international calling app?
The best free international calling apps require you and the person you're contacting to have accounts with the service. If you both already have Facebook, then Facebook Messenger can be the best option.
Otherwise, WhatsApp is a free calling and video chatting app that lets you sign up with nothing more than a cell phone number.
Is It harder to call a landline abroad?
Calling a landline abroad isn't hard, though it can be more expensive. Most international calling apps rely on VoIP to make calls over the internet but landline phones aren't compatible with that technology. To connect to a landline phone, an international call needs to travel over traditional telephone lines. Companies typically charge per minute to call landline numbers abroad.
Can I make free international calls from my computer?
Your computer is the best way to make free international calls online. Programs like Skype and Rebtel can connect you to an overseas number when you dial through your computer. A webcam can make video chat possible when making international calls with your computer.
Research Your Specific Country Before Making a Call
Although there are many options for making international calls, the service you pick will largely depend on who you are calling. Your tech-savvy college friend who's traveling in Italy will likely have FaceTime, Viber, or WhatsApp. But a low-tech option is a better choice for connecting with your grandmother who's living abroad.
Free services are excellent but may require you to create an account. Paid alternatives can have vastly different rates depending on the country you're calling. Whichever service you choose, make sure you understand the fees before dialing.