12 Cheap Cell Phone Plans that Still Offer Strong Value
Advertiser Disclosure
Our readers always come first
The content on DollarSprout includes links to our advertising partners. When you read our content and click on one of our partners' links, and then decide to complete an offer — whether it's downloading an app, opening an account, or some other action — we may earn a commission from that advertiser, at no extra cost to you.
Our ultimate goal is to educate and inform, not lure you into signing up for certain offers. Compensation from our partners may impact what products we cover and where they appear on the site, but does not have any impact on the objectivity of our reviews or advice.
There are lots of cheaper cell phone plans out there. The amount of money you could save might surprise you, especially if you're paying for services you don't need, like unlimited data or unlimited minutes.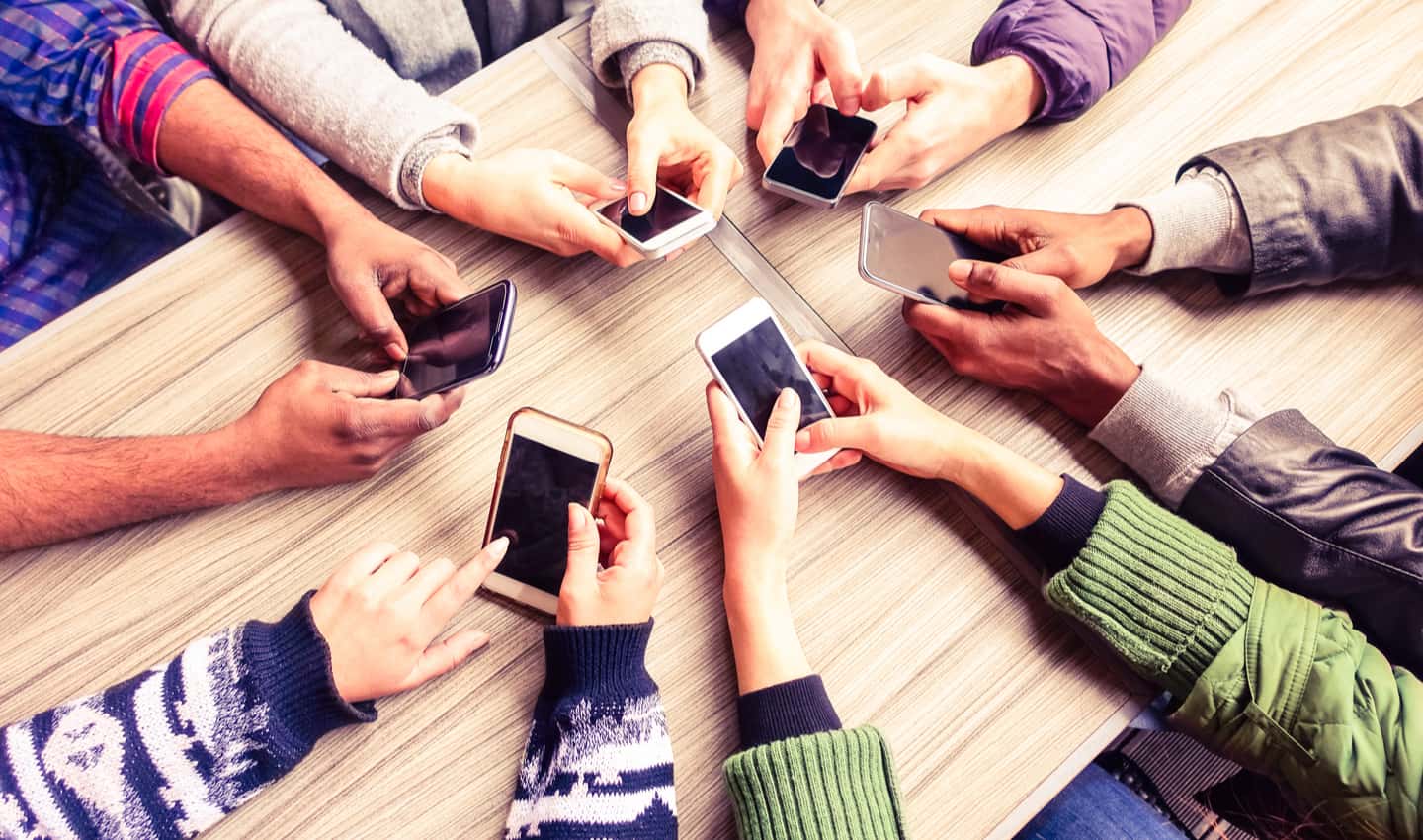 If you're frustrated over the cost of your cell phone plan, you're not alone.
I've often thought of switching to a cheaper carrier, but I worry about getting service in my area, if I can bring my own phone, and other hidden costs.
But what if a cheap cell phone plan can tick all the boxes without you noticing a drop in coverage?
The different discount plans available have increased competition and driven costs down. A study by the Tax Foundation found that wireless bills dropped 17% from 2008 to 2017.[1] Even the "big four" wireless companies of AT&T, Sprint, T-Mobile, and Verizon have dropped their prices.
But price confusion can add to the fear of changing providers. Companies can charge different fees that make it hard to compare plans. A $50 per month plan could end up $60 or more after taxes and other charges.
While the cheapest plan might not be the best pick for you, there are plenty of options to help you cut costs.
12 Cheap Cell Phone Plans for the Budget-Minded Consumer
There are lots of cheaper cell phone plans out there. The amount of money you could save might surprise you, especially if you're paying for services you don't need, like unlimited data.
1. Mint Mobile
Starting at just $15 per month, Mint Mobile has plans that come with all the features of a big-name company.
Mint Mobile launched in 2016 as a spin-off of Ultra Mobile and offers the cheapest unlimited data plan for a single line. Go here to see if Mint Mobile is available in your area.
2. Republic Wireless
Republic Wireless is a well-known discount provider with some of the best cell phone plans available. The company started in 2011 using Sprint's network but expanded to include T-Mobile's service area in 2016.
3. Total Wireless
Owned by TracFone, Total Wireless uses Verizon's network to deliver low-cost plans without a contract. Cell phone and plan options are available to purchase on its website and inside most Walmart, Target, and Dollar General stores.
4. Sprint
You'll recognize Sprint as one of the most popular wireless providers. It's part of the "big four" cell phone companies and features competitively priced plans.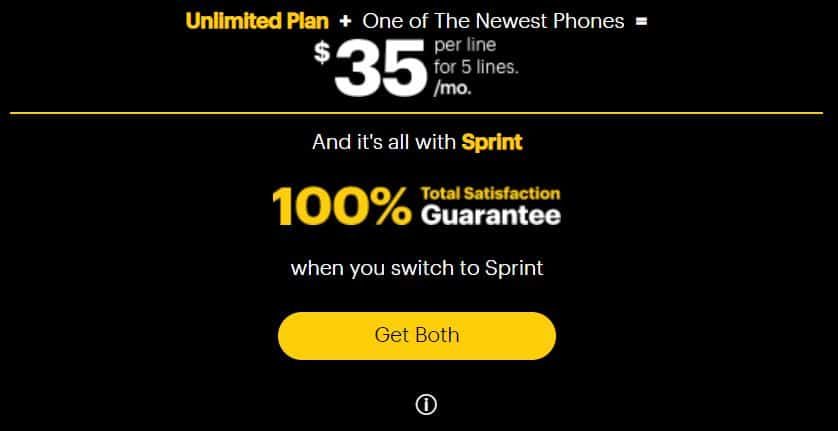 It offers cheap phone plans with unlimited talk, text, and data.
5. Ting
Wireless company Ting started in 2012 and has quickly gained popularity. Ting doesn't have typical monthly plans. Instead, you only pay for what you use which makes it one of the cheapest phone plans for one person.
6. Gen Mobile
Gen Mobile is a lesser-known cheap cell phone service that's great for people who don't use a lot of data. You aren't locked into a contract and can enjoy nationwide coverage on Sprint's network.
7. U.S. Cellular
America's fifth-largest wireless carrier is U.S. Cellular. It offers cheap cell phone service that includes
unlimited everything at a low price.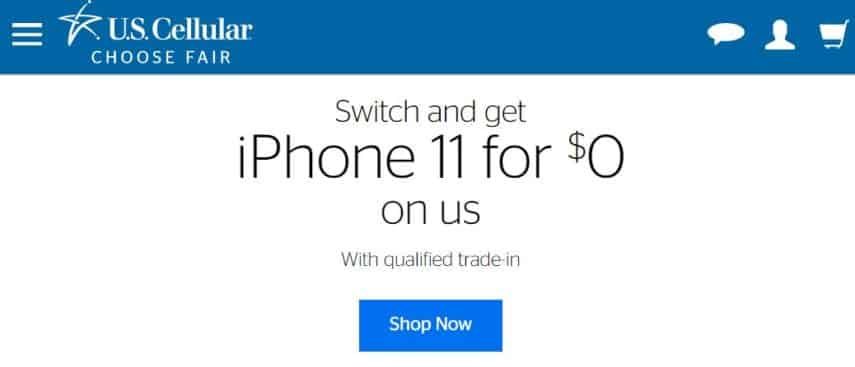 Make sure to check for coverage availability because the company doesn't offer plans in every area.
8. TracFone
TracFone offers some of the best prepaid cell phone plans. The plans have been a major draw since the company began in 1999. In 2013, TracFone started its "Bring Your Own Device" program.
9. T-Mobile
You'll recognize T-Mobile from its purple-themed plans. The award-winning company was founded in 1999 and has some of the best deals on family cell phone plans.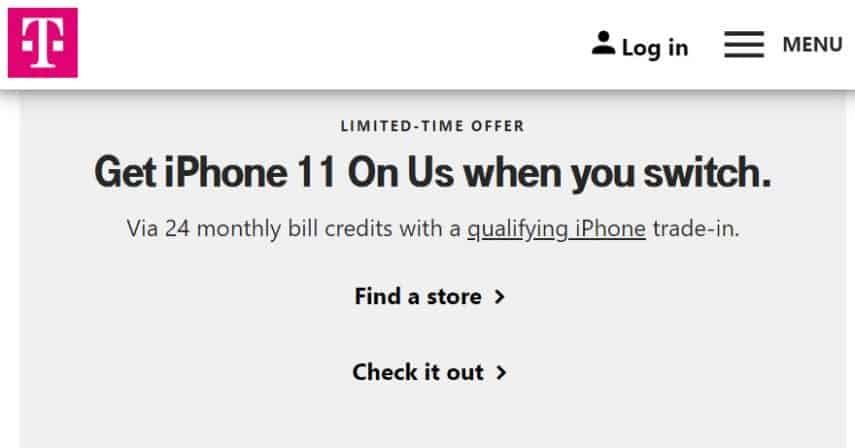 10. AT&T
As one of the "big four" wireless companies, AT&T has higher prices than most of the others on this list. It began in 1877 as the Bell Telephone Company and are now the largest company in the telecom industry.
11. Good2Go Mobile
You might not have heard about Good2Go Mobile, but it's been providing cheap cell phone plans since 2004. The prepaid option keeps your budget in check so you won't see any surprises on your monthly bill.
12. Cricket Wireless
Cricket Wireless is a respected choice for discount cell phone plans. The company is a wholly-owned subsidiary of AT&T.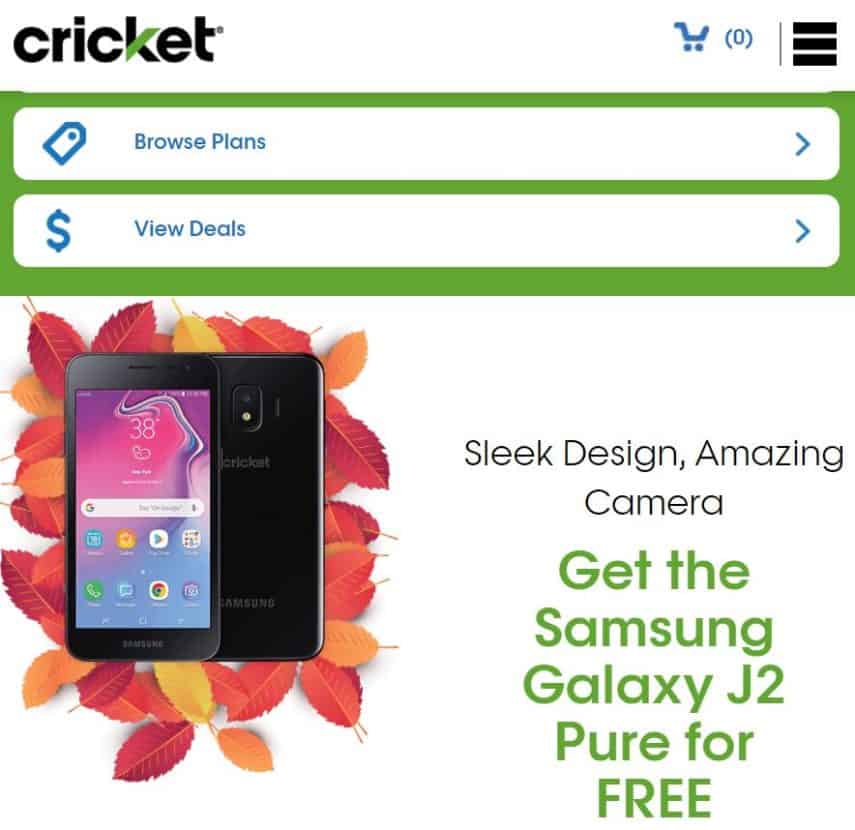 One thing that sets Cricket Wireless apart is that you can lease-to-own a phone without a credit check.
Related: How to Get Free Phones
Plan Comparison Chart
When considering different carriers, you don't have to give up your phone number. Most companies allow you to port your number to a new plan. See how the top five cheap cell phone plans can help you save money.
| | | | | | |
| --- | --- | --- | --- | --- | --- |
| Carrier | Price (monthly) | Data Limit for Base Plan | Network | Wi-Fi Calling | Trustpilot Rating |
| Mint Mobile | $25 | 3GB | 4G LTE | Yes | 2/5 |
| Republic Wireless | $20 | 1GB | 4G LTE | Yes | 4.5/5 |
| Ting | $30 | 100MB | 4G LTE | Limited | 3.5/5 |
| TracFone | $20 | 1GB | 4G LTE | Yes | 2/5 |
| Cricket Wireless | $25 | 2GB | 4G LTE | Limited | 2.5/5 |
5 Things to Consider Before Making The Switch
Consider what you'll be using the cell phone for before you jump to a new plan. Heavy data users should go with a wireless company with cheaper prices on data.
1. Coverage: GSM vs. CDMA
GSM and CDMA are two different technologies that power communication between cell phones. Every cell phone company, no matter how big or small, has to pick at least one to use, though some companies rely on both to power their network.
If you're bringing your own phone to a new plan, you must know which technology your phone uses. For instance, you can't bring a phone that uses CDMA to Mint Mobile because that company uses GSM. Without a GSM phone, you'd have to purchase a new phone to switch to Mint Mobile.
2. Prepaid vs. Contract
Prepaid phone plans can be less expensive than contract plans, though usage and data can be limited. You aren't able to switch to a new company if you're locked into a contract, which is why prepaid plans are good for some people.
3. Shared Family Plans vs. Individual Plans
Sharing a plan with other family members is an easy way to cut down on your bill. However, you can run into trouble with data usage if one member is a heavy phone user. Individual plans limit cell phone use and data package to a single user.
4. Bring Your Own Phone (and Number)
It's easy to port your current number over to a wireless provider. To bring your own phone to a new plan, find out if you own the phone or are leasing it. Some providers charge you to rent the phone so make sure you can take your phone with you before you cancel your service.
5. WiFi Capable Plans
WiFi calling gives you more access to a wider range of places. With free internet access, you're able to make phone calls and send text messages without cell phone service. This feature can be helpful if you live in a rural area or in a city where buildings can block cell phone signals.
Switching to an Affordable Cell Phone Plan Doesn't Mean Sacrificing Service
If your cell phone bill is causing you stress, consider switching to a cheaper plan. You can probably find a cheaper service that still offers all of what you need from a cell phone carrier.
You don't have to sacrifice coverage quality when switching carriers; discount carriers don't have to mean lower quality service. Some of the cheapest cell phone plans use the same technology and towers as the big-name companies which means you get the same service for less money.
Related: Where Can I Sell My Old Phone? The Best Places to Earn the Most