Online Banking Pros and Cons: Here's What You Need to Know
Advertiser Disclosure
Our readers always come first
The content on DollarSprout includes links to our advertising partners. When you read our content and click on one of our partners' links, and then decide to complete an offer — whether it's downloading an app, opening an account, or some other action — we may earn a commission from that advertiser, at no extra cost to you.
Our ultimate goal is to educate and inform, not lure you into signing up for certain offers. Compensation from our partners may impact what products we cover and where they appear on the site, but does not have any impact on the objectivity of our reviews or advice.

Chances are you've heard of online banking by now, and maybe even had a chance to try it yourself.
After all, digital banking — using either mobile or computer-based methods — is the preferred method of two-thirds of Americans these days, according to a 2017 American Bankers Association survey.
Online banking is designed to make your life simpler, but there still are a few things to know before you dive in headfirst.
Knowing what the potential pitfalls — as well as advantages — of internet banking are will help you come to a more informed decision about which banking style is right for you.
What is Online Banking?
At its simplest definition, it means any banking activity that can be done online.
This can even apply to traditional, physical banks. That's because even the most retro of banks usually offer some kind of e-banking features, such as looking at your recent transactions or making online transfers.
However, when most people refer to "online banks" in general, they're usually referring to digital banks that operate entirely online. These online banks have only popped up on the map within the last two decades, thanks to the rise of the Internet itself.
Online banks differ from traditional banks mainly in that they exist entirely online. Sure, there may be a building where the online bank's employees go to work, but there is no branch that exists where you can go to conduct your banking in person.
Every last transaction you make with e-banking is done entirely online or over the phone. You'll never see a real person, exchange cash with a teller, or have to wait in line at your bank or credit union ever again.
Advantages of Online Banking
There's a reason why online banking is so popular: it has many advantages over traditional banks.
A lot of this simply has to do with the bank's operating costs. An online bank doesn't have to pay for pricey buildings, tellers, cubicles, or those fancy pneumatic tubes that suck up your deposit at the bank's drive-through. As a result, they can pass those cost savings on to you in multiple ways.
Convenience in virtual banking
Have you ever sat in line at a bank or credit union each week while you wait to do your banking business with a limited number of tellers? How many hours of your life do you think you wasted?
That's one of the biggest reasons why people switch to virtual banking. You don't have to wait in line anymore. In fact, you don't even have to leave your house or put on your going-out pants. You can conduct virtually every transaction you need right from the comfort of your own home.
Higher savings rate with internet banking
The second-biggest advantage of internet banking is that you can often get higher savings interest rates on all of your accounts. Often, these rates can be much, much higher than what traditional banks offer.
For comparison, here are the current interest rates being offered on a few different types of accounts at the average bank, and at a top online bank.
| | | |
| --- | --- | --- |
| Account type | *Average Bank | Top Online Bank |
| Savings | 0.07% | 2.35%, Vio Bank |
| Interest Checking | 0.05% | 3.00%, First Financial Credit Union |
| Money Market | 0.11% | 2.30%, MemoryBank |
| 12-Month CD | 0.30% | 2.89%, MutualOne Bank |
| 60-Month CD | .61% | 3.60%, Northpointe Bank |
*Average Bank data comes from an FDIC survey and is accurate as of December 2018.
Let's look at this a bit closer. Consider the savings account. A difference of 2.26% APY might seem like peanuts at first, but let's see how that compares over time.
Let's say you have a savings account with $5,000 in it, and you let it go for a year without adding anything more to it. We're just interested in looking at the interest you'd earn here.
With a typical savings account offering 0.09% APY, you'll earn $4.50 over the course of a year. Hardly anything to get excited about. But if you opt for internet banking? With an APY of 2.35%, you'd earn $118.77 after a year — a great deal more than a traditional savings account.
That's the power of higher interest rates, and it's why internet banks are typically a better deal than traditional banks.
Fewer fees
Traditional banks are also notorious for nickel-and-diming people. Whether they're dormant account fees, early account closing fees, overdraft fees, or paper statement fees, there are enough fees to give any reputable lawyer a headache.
Many — but not all — online banks offer much better fee structures. For example, the online bank Marcus by Goldman Sachs is famous for not charging any fees at all for its savings account.
Of course, each online bank is different, and it's a good idea to check the bank's fee schedule before you open an account so you know what you're getting into. But since online banks have lower overhead costs, they're usually able to lower their fees to woo in potential customers like you.
Related: 9 Credit Card Fees to Look Out for (and How to Avoid Them)
More features of digital banking
If you're a money nerd at all, you know that the FinTech industry is booming right now. If there's new money apps or a product being offered, chances are there's a way to hook it up to your digital banking account and generate all kinds of cool charts and stats.
Not all bank accounts are eligible to be used with these new tech gadgets because of quirks with how they connect to your bank account. But since digital banking is tech-friendly, it's often easier (or at least more likely) that they'll sync with these hot financial products.
For example, Personal Capital is a popular financial stat tracker. But it doesn't always sync well with antiquated accounts found at traditional banks.
Furthermore, many online banks just offer more features within the account itself. Some digital banks may offer helpful tools like budgeting programs, forecasting tools, bill pay, account alerts, or even simple things like the ability to view images of checks that you've written so you can remember what they were for.
Related: How to Choose a Bank That Fits Your Needs
ATM networks
One of the big downsides of digital banking is that you can't go into a branch and get cash. To compensate for that, many online banks have generous ATM policies.
Many online banks don't charge ATM fees at all or at least will participate in an ATM network such as the COOP Network (for credit unions), MoneyPass, or Allpoint. The best online banks will even reimburse you for the ATM surcharge fees that out-of-network ATM machines themselves charge.
For example, the popular online bank Ally Bank allows you to use any Allpoint ATM for free, and it'll also reimburse you for up to $10 per month in surcharge fees should you need to use an ATM outside of that network.
Portability
Have you ever had to change your bank because you moved out of town? That's a hassle of the past if you switch to online banking.
You can conduct your business wherever you are with virtual banking, even if you're vacationing in another country. Virtually all online banks even offer a mobile app, so you can literally turn your own phone into your bank if you're not able to get to a computer.
Disadvantages of Online Banking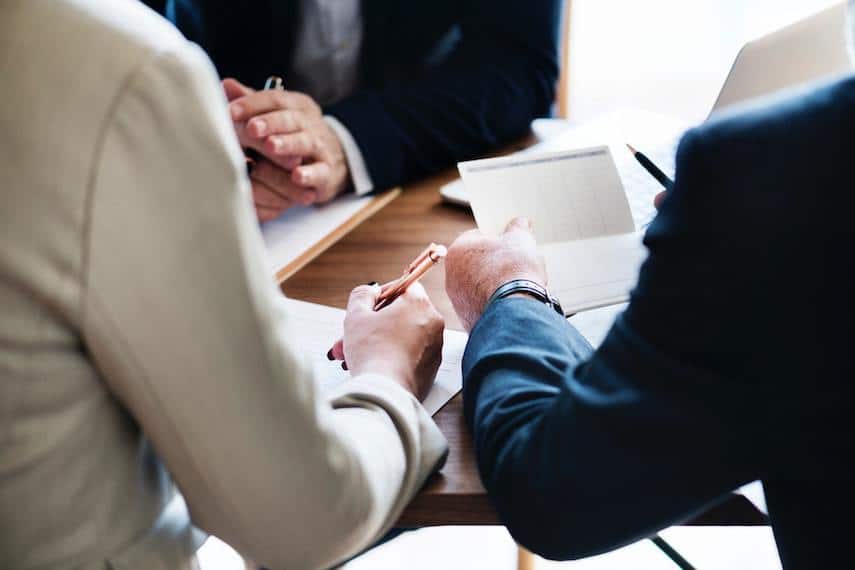 We've painted a pretty rosy picture so far, but just like all things, e-banking has its drawbacks. Here are the downsides of online banking that you need to know about and be prepared for.
No face-to-face interaction
Aside from not having a friendly weekly chat with your favorite bank teller, there are a few disadvantages of not being able to speak with anyone directly.
If you need a loan or have a problem with your accounts, it can help to speak to someone who knows you and values your personal connection. That's not to say that online banks will treat you like a number. In fact, many offer outstanding customer service.
But if you find yourself in a tight spot, you may have more luck in speaking with someone who personally knows you and is willing to help you out.
Hard to use with poor internet connection
Virtual banking relies on one key piece of the equation: having Internet access.
But as anyone with unreliable Internet service knows, a working internet connection may not always be available. Aside from being inconvenient, it can flat-out put the kibosh to your internet banking activities.
That doesn't mean you're entirely out of options, however. If your Internet is down or if you're in a spot where it's unavailable, such as while you're on vacation in a foreign country, you can still access your account by calling up the bank directly.
Obviously, this makes it difficult to do certain things like add your most recent transactions into your budgeting program or see images of checks you've written. But you can perform simple tasks such as setting up account transfers or checking your balances.
Cash transactions may be difficult
One of the unsung benefits of working with traditional banks is that it's easy to access cash. Need to take out a range of bills and coins for your garage sale? That could prove difficult if you choose an online bank.
You can access cash from an ATM. But given that ATMs can only spit out $20 bills, you'll need to find another way to break the change if you need different denominations than that.
No notary services
Most people don't think about needing a notary service or a medallion signature guarantee. But if you've ever had to get a power-of-attorney, transfer your retirement accounts, or sign a remote deed-in-lieu-of-foreclosure, you know that not having one freely available can quickly throw a snag in your plans.
The easiest way to find free notaries before virtual banking was by heading to your local bank that you have an account with. But since online banks don't operate branch locations, you won't have access to this route.
You can still find notaries at banks or other official locations that you don't have an account with, but they may charge you for their services.
Online Banking FAQs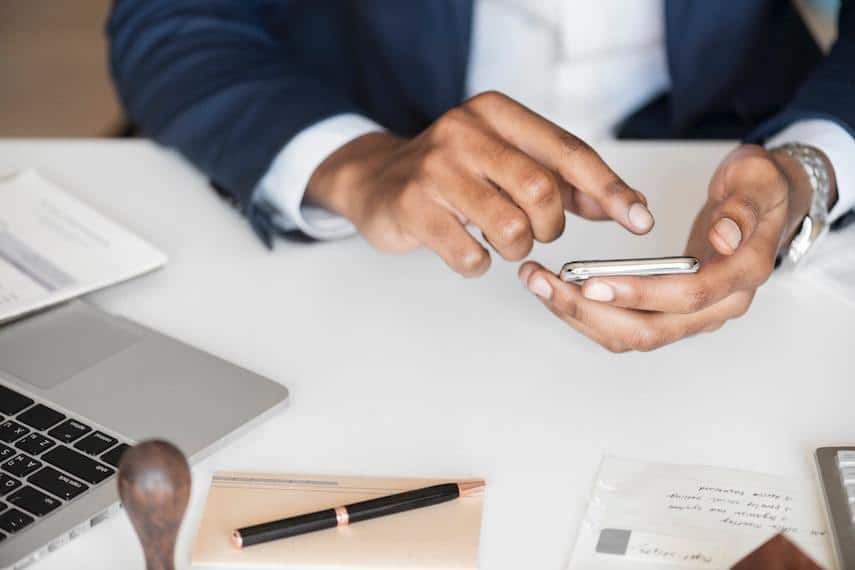 If you've never tried banking online before, it's expected that you'll have a few questions. Here are the most common ones we see.
Is online banking safe?
Yes. It's as safe as traditional banking.
Most, if not all, banks and credit unions are insured by the FDIC or the NCUA, respectively. This means that even if the online bank goes under, you're insured for up to $250,000 per bank.
As far as your digital information goes, it is still safe to use online banks. Even traditional banks keep track of your information online, so there's not really any difference in the safety of online vs. traditional banks.
How do I open an account with an online bank?
This will vary with each online bank.
Both brick-and-mortar and online banks are required by law to verify your identity when you're opening a new bank account. This usually means you'll need to provide your Social Security Number and some form of I.D., such as a scanned copy of your driver's license.
You may also need to mail in a form with your physical signature on it.
How much does online banking cost?
This varies for each bank. But as we've already covered, online banks usually charge fewer fees than traditional banks.
What services do online banks offer?
Again, each bank is different. Most online banks offer at least a checkingand a savings account. It's also common to find certificates of deposit, money market accounts, and IRA accounts.
Some online banks even go a bit further by offering other financial products like loans, investment accounts, business accounts, and credit cards.
Online Banking is a Personal Choice
At the end of the day, there's no right or wrong answer as to whether you choose an online or an in-person brick-and-mortar bank.
If you like conducting your banking in person and prefer to use cash a lot, a traditional bank may work better for you. If you want to earn the best rates possible and have the most convenient banking experience, then e-banking is probably your best option.
However, many people choose a hybrid approach. For example, you can use an online bank for most of your everyday banking needs but still keep a small savings or checking account at a local bank or credit union for when you need access to cash or in-person banking services.
The good news is that no matter what your preferences are, there's a banking style out there that's right for you.
Related: How Many Bank Accounts Should I Have? At Least 3 According to This Expert