CIT Bank Savings Builder Account Review – Pros & Cons
Advertiser Disclosure
Our readers always come first
The content on DollarSprout includes links to our advertising partners. When you read our content and click on one of our partners' links, and then decide to complete an offer — whether it's downloading an app, opening an account, or some other action — we may earn a commission from that advertiser, at no extra cost to you.
Our ultimate goal is to educate and inform, not lure you into signing up for certain offers. Compensation from our partners may impact what products we cover and where they appear on the site, but does not have any impact on the objectivity of our reviews or advice.

In this review of the CIT Bank Savings Builder Account, we discuss the pros and cons of this savings account and how it can fit into your savings strategy.
Everybody should have a savings account, but not everyone does. A savings account serves as a convenient place to store extra cash which you might need on short notice. That makes them ideal for storing an emergency fund. They're also a great way to set money aside for a goal such as going on vacation or buying a car.
Once you have a savings account, you need to find a way to get money into the account and to help the account's balance grow. There are two ways to grow your savings account's balance: earning interest and making an additional deposit.
The CIT Bank Savings Builder Account aims to help you grow your savings both ways.
CIT Bank Savings Builder Account Review at a Glance
Pros
No monthly fees
Competitive interest rates
$100 minimum deposit
Cons
Must maintain a $25,000 balance or make $100 monthly deposits to earn the best rate
Online-only bank – no physical locations
The Bottom Line: The CIT Bank Savings Builder Account is a great savings account for people who can meet its $25,000 balance requirement or who are able to make regular contributions to the account. It pays one of the best rates on the market and charges no fees. If you cannot meet the requirements, another online savings account will get you a reasonable rate of interest.
CIT Bank Savings Builder Account
The CIT Bank Savings Builder Account is a standard bank account offered by CIT Bank. The Savings Builder title represents how the account is designed to help people grow their savings over time.
Because it is a savings account, you should consider all of the things you usually look at when comparing savings accounts.
Fees
One of the biggest draws of most online banks is their fee structure.
Banks can be very expensive businesses to run, and one of their biggest expenses is running physical branches.
Some of the costs included in running a single branch of a bank are rent, utilities, furniture, security, maintenance, and staffing.
By avoiding branches and moving operations online, online banks can avoid a lot of those costs, or minimize them by centralizing their operations. That allows online banks to charge fewer or lower fees than their physical competitors.
CIT Bank follows that pattern, charging very few fees on the Savings Builder Account. There is no fee to open the account or keep it open. It's also almost always free to make transfers into or out of the account. Federal regulations require that outgoing transfers after the sixth in a statement incur a fee.
The only thing that you need to keep in mind when opening the account is that you must provide a $100 opening deposit. This is a large minimum deposit requirement when compared to other online banks. However, the benefits can be worth it.
Related: Online Banking Pros and Cons: Here's What You Need to Know
Interest rates
The other reason most people turn to an online bank is their interest rates. Physical banks tend to offer poor interest rates, which limit your earning potential. Online banks like CIT Bank offer more significant interest rates that help your savings to grow over time.
There are two interest rates available for the CIT Bank Savings Builder Account.
The base APY is lower than the rates offered by most online banks. However, the top APY is higher than the rate offered by most online banks. Therefore, you should do your best to ensure that you qualify for the top APY tier.
How the top APY works
So, how does the top APY work?
In order to earn the top APY on your Savings Builder Account, you must meet one of two requirements during each month's Evaluation Day. If you do, you'll earn the top APY during the next Evaluation Period.
The requirements are:
Have a balance of $25,000 in the account
OR
Make at least one deposit of $100 or more
Meeting either of those requirements will qualify your account for the top APY.
The Evaluation Day is the fourth business day before the end of the month, and the Evaluation Period runs from the day after an Evaluation Day through 4 PM on the next month's Evaluation Day.
Put simply, all you have to do is have $25,000 in your account or make a deposit of $100 (in addition to the minimum $100 to open the account) before the fourth business day before the end of the month you opened the account.
From the time you open an account through the first Evaluation Day, you'll automatically earn the top APY. If you continue to meet at least one of these two requirements, then you'll keep earning the highest APY available.
Taking advantage of the top APY
If you open a CIT Bank Savings Builder Account, your priority should be to take advantage of the top APY as much as possible. The first step is ensuring that you qualify for the promotional rate every month.
If you have a lot of money to commit to the account, maintaining a $25,000 balance is the easiest way to do it. Just leave the money in the account and you'll earn the top APY automatically.
If you don't have that much money to commit, set up automatic savings transfers from your checking account. One $100 deposit is enough to qualify for the top APY.
This can be a great benefit for people who don't have the $25,000 to keep in the account because it makes you think about saving. By forcing you to save every month, CIT Bank is helping you grow your account's balance even faster than it would just by earning interest.
In the worst case, you can make the $100 deposit and then withdraw some money back to your checking account. You keep your access to the cash while still qualifying for the elevated rate of interest.
Other Things to Know About CIT Bank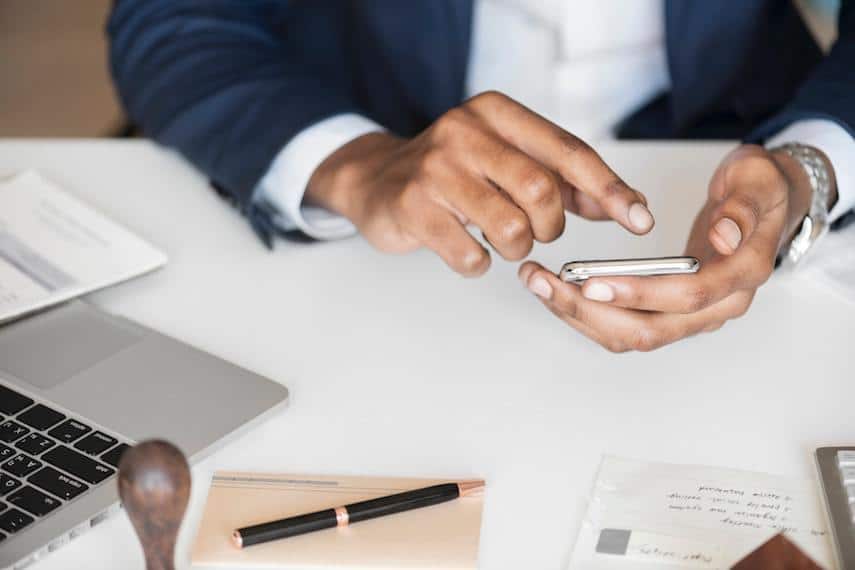 If you're considering opening a CIT Bank Savings Builder Account, here are some other things that you should know about the CIT Bank Savings Builder Account.
Customer service
One of the most common concerns people have about online banks is the ability to get help when they need it.
CIT Bank has a team of great customer service representatives and is open seven days a week to assist customers. You can send secure messages to the customer support team at any time using your online account on your phone or computer.
If you'd rather speak to someone, you can call any day of the week during the following times.
Weekdays: 8 AM – 9 PM
Saturday: 9 AM – 5 PM
Sunday: 11 AM – 4 PM
All times Eastern
Other CIT Bank services
The bank offers other savings services on top of its Savings Builder Account, including certificates of deposit and a money market account. You can also get home lending services from CIT Bank.
There's no downside if you open the CIT Bank Savings Builder Account while keeping your checking and other accounts at another bank.
See Also: What is a Money Market Account and When Should You Use One?
CIT Bank Savings Builder Account FAQs
Here are some of the most common questions people have about CIT Bank and the Savings Builder Account.
Is CIT Bank safe?
Many people worry about the security of online banks like CIT Bank. In truth, they are just as safe as physical banks.
Your account information is protected by state of the art encryption and online security software. The bank is also protected by the Federal Deposit Insurance Corporation, which insures balances up to $250,000. If CIT Bank closes and you can't withdraw your money, the FDIC will reimburse you for the loss.
Where is CIT Bank located?
CIT Bank is headquartered in Pasadena, California, but has no physical branches. It's purely an online bank, so anyone in the United States can open an account.
How does the Savings Builder Account differ from a normal savings account?
The Savings Builder Account is a savings account that offers the opportunity to earn a higher APY by meeting certain requirements. It functions just like a regular savings account would outside of earning a higher APY when meeting the special requirements.
CIT Bank Savings Builder Review Summary
The CIT Bank Savings Builder Account is a unique and useful savings account that can work well for most people. It offers one of the best interest rates on the market, so long as you're able to maintain a $25,000 balance or make one $100 or more deposit each month.
By rewarding people who actively add to their savings, the CIT Bank Savings Builder Account helps people build their savings account's balance while building good saving habits, giving it a strong leg up on the competition.