How to Find Your Routing Number and When You'll Need It
Advertiser Disclosure
Our readers always come first
The content on DollarSprout includes links to our advertising partners. When you read our content and click on one of our partners' links, and then decide to complete an offer — whether it's downloading an app, opening an account, or some other action — we may earn a commission from that advertiser, at no extra cost to you.
Our ultimate goal is to educate and inform, not lure you into signing up for certain offers. Compensation from our partners may impact what products we cover and where they appear on the site, but does not have any impact on the objectivity of our reviews or advice.

Your routing number connects directly to your checking and savings accounts.
Banks and merchants use it to deposit and withdraw money electronically.
Even though studies show that more than half of Americans use their smartphones to make purchases, it's still important to know your routing number.
If you want to participate in things like direct deposit and online bill pay, that nine-digit number will come in handy.
What is a Routing Number?
A routing number is an electronic address for financial institutions. Sometimes, banks have similar names. This unique number identifies your specific bank or credit union in a transaction. Using an ABA routing number helps to reduce the number of errors.
Basically, a routing code serves as a guide to ensure money is withdrawn from or deposited to the right account at the right bank.
The American Bankers Association developed it to identify endpoints for processing checks. Now, the most common uses are for automated clearinghouses (ACH), electronic funds transfers (ETFs), and online banking.
Why Would I Need a Routing Code?
With debit cards, routing codes aren't as popular as they once were. Routing numbers on a debit card aren't necessary since they operate on a separate payment processing network. Only a few situations in life make it essential. And when you need it, there's no substitute.
ACH transactions
Every time you send or receive a payment from one bank to another, it uses the routing number to guide the transfer through the ACH network.
Initially, its primary purpose was to process recurring payments. But one-time payments now use the network as well. If you ever send money with PayPal or Venmo, it's an ACH transaction that uses your routing number.
Direct deposit
If you set up direct deposit with your employer, it's likely they'll ask you to provide your routing number. Companies often provide direct deposit as a courtesy to their employees. Without issuing a physical check, they can send your paycheck directly to your bank account using that number.
Workers in the U.S. list direct deposit above ATM cards and checkbooks as their most important tool for managing money. It's a reliable and safe way to get access to your wages without having to stop at the bank to deposit your check. Instead, the money goes directly to the bank using a combination of your routing code and bank account number.
Filing or paying for taxes online
If you're expecting a tax refund from Uncle Sam, the quickest way to get it in your hands is to use your routing number. Requesting a paper check takes longer because it takes time to print the check, and the U.S. mail needs a few extra days to get it to your mailbox.
The IRS can issue most refunds in less than 21 days. Entering your routing code when filing your taxes will send it straight into your bank account. This also works if you owe money. Using IRS Direct Pay costs nothing extra. Provide your routing and account numbers, and the money will be on its way.
Paying with a credit or debit card can cost you more. If you didn't pay enough income taxes throughout the year, paying by credit card can cost you up to 3.93% of what you owe. Owing just $1,500 to the IRS can mean nearly $60 in payment fees.
How to Find Your Bank Routing Number
Depending on the state or branch, banks might use different numbers to locate your account. A national brand such as Bank of America or Citi could have a few distinguishable routing codes for each separate branch location.
On a check
If you use paper checks or deposit tickets, your routing number is in the lower left corner. It's the first set of nine digits along the bottom.
Your bank account number is the second string of numbers. If you're looking at a check, the check number is the last set of numerals you'll find.
Related: How to Cancel a Check with a Stop Payment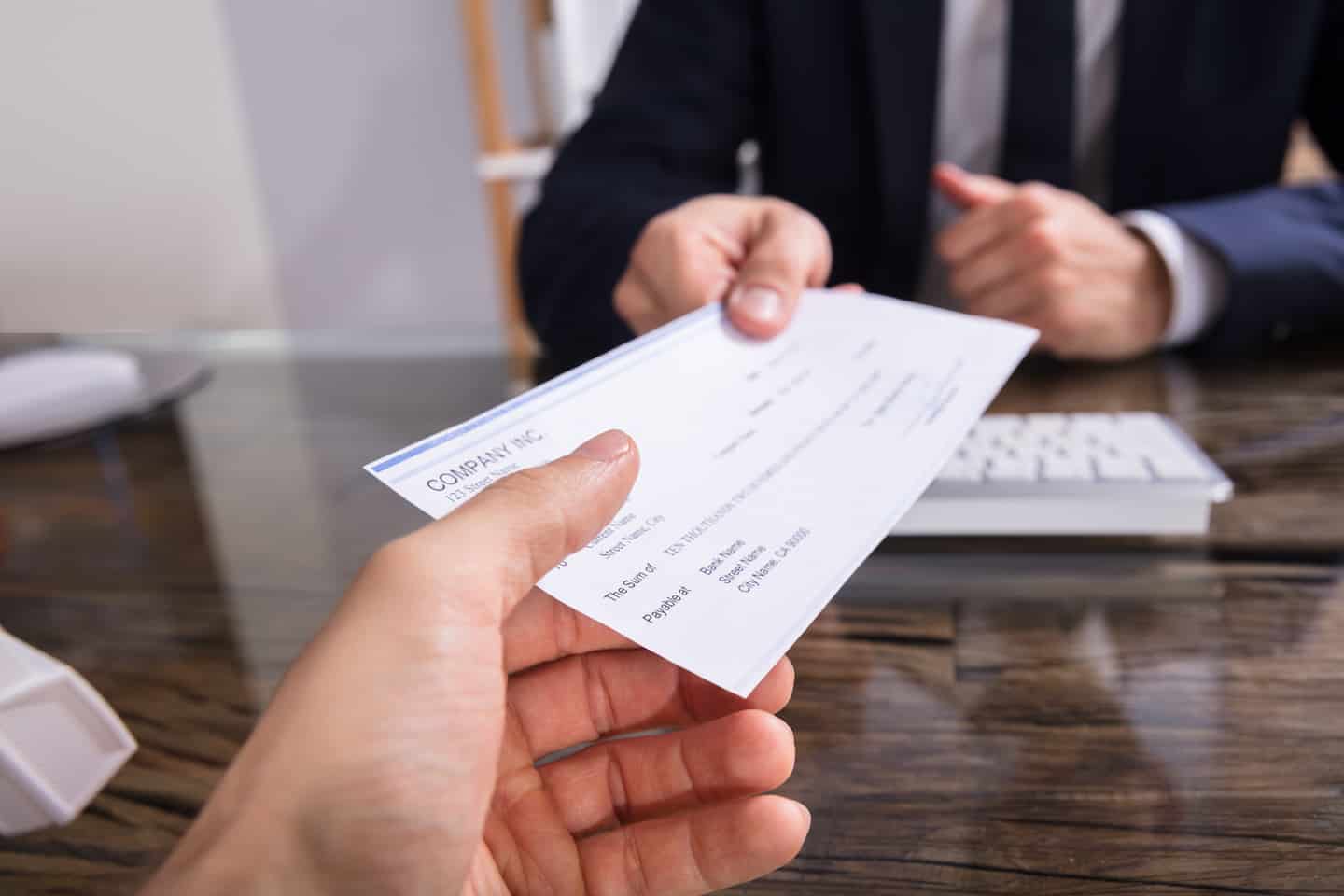 The American Bankers Association
Since the American Bankers Association sets routing numbers, it makes sense to have the option to find them on their site. The ABA Routing Number Lookup Tool gives you access to search up to two times each day.
It's easy to use. You'll need the name of your financial institution, the city, state, and ZIP Code of the branch.
Online banking
In the age of online banking, finding your routing number is often as painless as logging into your account. You might see it on your main account page. Otherwise, it could be an option in one of the menu selections.
If you're having trouble locating it, your financial institution may print the code on your bank statements. Often, accessing statements through your online account is possible, and it's simple to see if you can find it.
Call your bank
Some banks will display the routing numbers on their website. But contacting your bank by phone might be the easiest and fastest way to find it. If you're in a rush or can't figure out where it is, call your bank's customer service number.
With so many options to transfer money electronically, using a routing number might seem outdated. Some merchants charge a convenience fee for processing credit and debit cards. In situations like that, not knowing your routing number can cost you money.
Now and then, your routing number is essential. Once you find it, store it in a safe and secure place. You never know when you might need it.