11 Cheap Vacation Rental Websites to Save Money on All Your Travels
Advertiser Disclosure
Our readers always come first
The content on DollarSprout includes links to our advertising partners. When you read our content and click on one of our partners' links, and then decide to complete an offer — whether it's downloading an app, opening an account, or some other action — we may earn a commission from that advertiser, at no extra cost to you.
Our ultimate goal is to educate and inform, not lure you into signing up for certain offers. Compensation from our partners may impact what products we cover and where they appear on the site, but does not have any impact on the objectivity of our reviews or advice.

Lodging is one of the biggest costs when you're going on vacation. It can even dwarf the cost of the plane tickets, but you don't need to pay a lot of money to stay in a great place and enjoy your vacation. You just have to be aware of all your options, like renting a house or apartment instead of picking a hotel.
Vacation rentals don't get nearly the credit that they should. Yes, you do have to give up some things, like daily housekeeping, a 24/7 concierge or an on-site spa, but you might get more than you sacrifice.
Besides having more money for other vacation expenses, you'll also have more privacy, can cook your own meals, and can stay in unique, fun places that you'll remember for the rest of your life.
When you're considering booking a vacation rental, it pays to shop around and compare options before you make a final choice. Each vacation rental site has its own listings and benefits, so give them all a look before you book.
1. Vrbo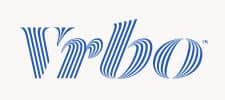 Vrbo (Vacation Rentals by Owner) is the original vacation home rental site. It was founded back in 1995 and has been growing ever since. Vrbo's primary selling point is its large number of listings compared to other vacation deal sites, and the website is especially popular in Europe.
You can filter out listings to find the perfect vacation rental, whether that's a beach house, a farmhouse, a yacht, or even a barn. You can also sort from a wide range of amenities, such as properties near activities like winery and brewery tours, rentals with fireplaces, and homes that feature beach views.
2. Priceline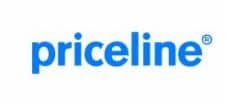 To find vacation rentals on Priceline, type in your destination and dates on the main page. After you hit "search," you'll see an option for "Browse All," "Express Deals," and "Private Rentals." Click this third option to see what private rentals you can book through Priceline.
Finding the right accommodations can be challenging on Priceline because the only filtering options are more applicable to hotels, such as how many stars the location has or whether it offers an airport shuttle or not. You can book properties instantly, which eliminates the back-and-forth hassle that some of the traditional rental sites still have.
3. Hotels.com

Hotels.com offers more than just hotel rooms, but it can take a bit of searching to find them. When you're on the site, you can enter your location and dates. After you hit "Search" you'll see a menu of filter options on the left-hand side of the screen.
You can narrow down the list of options to "Cabin/Lodge," "Vacation home/Condo," "Guest House," "Country House," or "Apartment" to find vacation rental options. Hotels.com doesn't appear to have as extensive a selection of vacation rentals as other vacation deal sites, but it's still worth checking out.
4. Expedia

Expedia is a larger parent company to other vacation deals sites, but you can also use it to book vacation rentals. When you go to arrive at the site, you'll have the option of searching for "Vacation Rentals" along the top of the search bar.
There's a robust selection of rentals, all of which you can book instantly with one click. If you click on individual listings, you can see useful information like what attractions are nearby and information about the local area.
5. Booking.com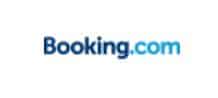 Booking.com is owned by the same company that owns many other travel sites, including some on this list. That means it might be redundant to search there, but it's still worth a shot because there may be price differences between the vacation rental sites.
This site has an extensive amount of accommodations to choose from, although most of them are hotel rooms.
To find vacation rentals on Booking.com, you'll search for your dates and location. Then, you can choose to filter out "Vacation Homes" from the results list to see the vacation rentals.
6. Kayak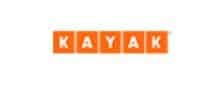 Kayak makes comparing multiple vacation rental websites easy. After you plug in your details, Kayak will open two browser tabs: one with the search results for each of four companies that Kayak is associated with, and another tab with the main search results for a wider range of companies, not all of which are owned by the same parent company as Kayak.
It's a handy way to search multiple websites at once, but there are a couple of drawbacks. It's annoying that Kayak presents you with a biased search result from associated companies first, some of which may not be the cheapest options.
Second, once you do get to the main results page, you'll need to deselect each of the seven "Property Types" presented so that just "Rental" is checked. Each time you deselect an option the entire page reloads, so this can be frustrating.
7. FlipKey

FlipKey is another company that's been acquired by one of the big-name vacation deals sites, so your search results may be similar to the other sites on this list.
FlipKey is handy because it only searches for vacation rentals so you don't have to filter out hotel rooms, hostels, and resorts. FlipKey does allow you to filter results by features like "Golf course on site or within 15 min walk" or "Beach or lakeside relaxation."
8. TripAdvisor

You might know this company more for its travel reviews, but recently TripAdvisor acquired other vacation deal sites. Now, it's one of the best vacation rental sites out there, featuring over 830,000 different properties.
To search for rentals on TripAdvisor, select the "Vacation Rentals" option from the main page, and enter in your search criteria. Reviews on TripAdvisor seem to be more brutally honest than on other vacation rental sites, probably because TripAdvisor first made its name as a travel review website. You can use this to your advantage to find out whether a specific vacation rental is really worth the money.
9. Hotwire

Finding vacation rentals on Hotwire is a little more confusing than on other vacation deal sites. After you enter your search criteria you'll be taken to a page that has tabs for "All Hotels" and "Standard rate hotels."
Click on the standard rate hotels tab to open a new tab with these results. From there, scroll down to filter to "Property Type," and select "Private vacation home."
Hotwire doesn't have very many listings compared to other websites, but it's still a good idea to check this one just to see if any pique your interest and are the right price for your budget.
10. Airbnb

Airbnb is the quintessential vacation rental website, with more than seven million individual properties. You can earn money as an Airbnb host, but you can also use it to save money on your vacation as well.
The downside is that many of these properties are shared rooms with host families. If you're looking for a private place, select "Entire Place" from the list of options.
You can narrow down your criteria with unique options like "boat," "tiny house," or even "island." Most properties have a lot of reviews to help you decide, although generally, they're all positive. It seems people either refrain from leaving poor reviews, or Airbnb vacation rentals really are as great as the good reviews suggest.
11. Groupon

Groupon is known as a deals website, but they also include coupons and discounts on vacations. They have deals for hotels, resorts, and more traditional accommodations.
It may be more difficult to find vacation rentals because there's no filter option for this choice, so you may have to be more flexible with your accommodation choice or date you want to travel. But if you keep your eyes peeled and are willing to be flexible, you might find a better deal than on other vacation deals sites.
Other Vacation Rental Sites to Check Out
There's a whole world of vacation deal sites beyond what we've mentioned here. If you're open to more adventurous accommodations than a private house, check out these other websites:
Tips for Getting the Best Prices
Vacation rental websites can help your travel budget, but you can do other things to save as much money as possible.
Compare prices
Even though many of the vacation rental websites are owned by a small handful of parent companies, there may be price differences. Other vacation rental websites are entirely independent, so you may find cheaper or unique properties listed that you can't find on other sites.
That's why it's a good idea to compare multiple websites. It might take more time, but it's worth the possible savings or finding a more memorable place. You should also browse these sites in incognito mode, in case they increase the price if you've already visited the site multiple times.
Related: How to Find Cheap Flights and Save on Your Next Trip
Refer people
Many of the best vacation rental sites have a referral program that allows you to earn extra cash towards your next rental if you refer someone. When you sign up for the program, you'll get a special link that you can share on social media.
If someone uses your link, you'll get an extra kickback towards your next booking, and often your friend can get a small discount or credit toward their rental as well.
You don't have to spam your feed with this URL. Instead, you can get creative and think like a travel blogger. You can entice people to sign up by taking fun photos of your vacation rental and adding in the referral link.
Get cashback using Rakuten or Dosh
Many websites such as Rakuten, Swagbucks, and Dosh actually offer you cash-back for booking through their own referral link. Some companies make this really easy.
Rakuten and Swagbucks, for example, have a browser add-on that automatically notifies you when you're at a site that's eligible for a cash-back offer. All you have to do is click a button that pops up, complete your order, and your Rakuten or Swagbucks account will be credited with the cash-back amount.
It's important to do the math when using these tools rather than getting too carried away about earning cash-back. If one website offers you a deal for $200 with $10 cash-back, it's not as good of a deal as another website that offers the same deal for $180 but with no cash-back.
Check for discounted gift cards
Buying a discounted gift card, and then using this to make the purchase is an easy way to save on vacations.
Raise and Gift Card Granny are two examples of discount gift card marketplaces. These websites offer both physical gift cards and e-gift cards, and if you buy the latter you may be able to finish your booking as soon as you get the discount code in your inbox.
It only takes a few extra minutes, but it could save you a lot of money that you can spend on restaurants or fun activities on your trip.
Be flexible
Everyone wants to go to Hawaii in the summer. But if you're a bit more flexible, you can save a lot of money by visiting a unique location or going in the offseason. Not as many people visit Finland in the winter, for example, but if you do, you'll get a great price and be able to enjoy the country with fewer tourists.
If you're flexible with making your plans, you might be able to find a good last-minute deal. Sometimes vacation deal sites will advertise these if vacation rentals have a last-minute opening, and if you're able to pack your bags and travel on short notice, you might be able to get some great deals as well.
Split costs with family and friends
One of the best ways to save with vacation rentals is by planning a group vacation with your family and friends. Some vacation rental homes cost more than a hotel room at first glance, but may be the cheaper option when you consider how many people you can fit.
Of course, this assumes that your friends or family are interested in traveling to the same place you're interested in, and that they have the money to go. If you are traveling with a group, ask if they want to get a house or apartment instead of a hotel.
Avoid vacation rental website scams
There aren't too many vacation rental websites to avoid, but they do exist. Look for red flags such as an unknown brand name, high fees, few reviews, or poor website design. These may be indicators of a scam website.
Paying with a credit card is another good way to protect yourself since you can dispute a fraudulent charge and get your money back more easily than if you use a debit card.
Make sure any websites you use are secure. If you're using a Chrome web browser, this is indicated by the closed lock icon on the left side of the URL bar. It's not a guarantee that your information is secure, but it's one extra step of protection to help keep you safe.
Vacations Don't Have to Drain Your Bank Account
Vacations can easily cost thousands of dollars, especially if you have children or you're going abroad. Saving thousands of dollars for a vacation might seem difficult, and you may be tempted to finance the cost. But doing so can hurt your long-term goals, especially if you use a high-interest credit card or personal loan.
A better way is to find affordable alternatives and save up in advance. Find out how much your vacation will cost and look for ways to lower it, such as with vacation rental websites.
Then, set aside money every month in a separate high-yield savings account until you reach your goal. That way, you'll avoid stressing out about paying the bill when you get home, and you really can sit back and enjoy your vacation in peace.