40 Mother's Day Gifts that are Affordable and Unique
Advertiser Disclosure
Our readers always come first
The content on DollarSprout includes links to our advertising partners. When you read our content and click on one of our partners' links, and then decide to complete an offer — whether it's downloading an app, opening an account, or some other action — we may earn a commission from that advertiser, at no extra cost to you.
Our ultimate goal is to educate and inform, not lure you into signing up for certain offers. Compensation from our partners may impact what products we cover and where they appear on the site, but does not have any impact on the objectivity of our reviews or advice.

As a new mother, I've been looking forward to my first Mother's Day. It's a triumphant reward for all the sleepless nights, diaper blowouts, and public meltdowns I've endured.
I know that eventually my husband will ask what I want for Mother's Day and I'll inevitably say, "I don't know." Because with all the effort I'm putting in to keep my tiny human alive, I don't have time to think about what I want.
I know I'm not alone. Moms are some of the most selfless people on the planet. You want to get her something to honor her and show her how appreciative you are, but it can be nearly impossible to figure out what that should be.
If you're trying to find Mother's Day gifts for the women in your life, there are plenty of great ideas for moms with every personality, life stage, and price range.
The Top 10 Mother's Day Gift Ideas that (Usually) Cost Under $20
For kids and partners on a tight budget, consider these top 10 Mother's Day gift ideas for under $20. Even if your mom has expensive taste, don't skip over these ideas. You'll find they're as unique as they are affordable.
1. Essential oil diffuser bracelet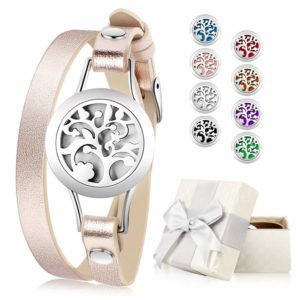 Essential oils relieve tension, stress, and are pleasant to smell. Moms will love the convenience and escape an essential oil diffuser bracelet provides. It'll also make a great gift for any mom with an essential oil stash collecting dust.
2. Funny mom shirt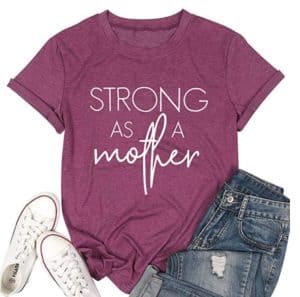 Moms wear their title as a badge of honor. Funny mom shirts are a great way to let your favorite mom show off what she's most proud of and tell everyone she's as strong — or tired — as a mother.
3. "Mom Fuel" mug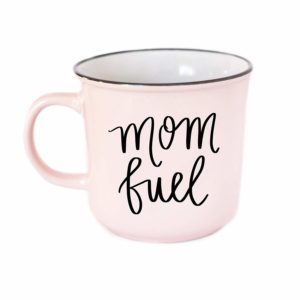 No one needs coffee as much as a mom. You can show yours that you understand with a new Mom Fuel mug. This one is dishwasher and microwave safe, two key components moms need in a mug. Pair this gift with her favorite coffee beans or K-cups for a complete gift set.
4. Crystal earrings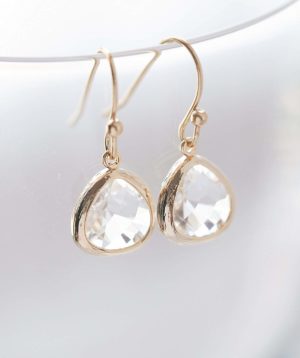 With everything she needs to remember, it's easy for mom to forget to accessorize. These clear crystal earrings are the perfect addition to her collection. They're small enough to not get pulled on by a baby and versatile enough to go with anything from evening wear to sweatpants. And they come in different colors so you can gift her a pair in her favorite hue.
5. Ceramic planters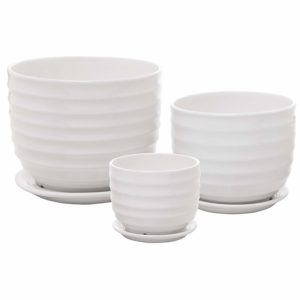 Whether your mom's thumb is green or she's better suited for faux foliage, a set of ceramic planters is a unique and special gift idea. If you want to include plants, check out local gardening Facebook groups to find free clippings and plant swaps in your area.
6. Scratch-off travel map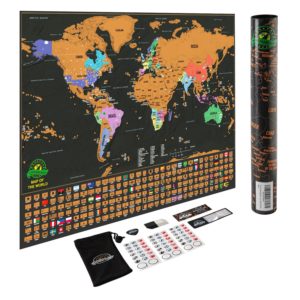 A scratch-off travel map is a great keepsake and conversation piece for the mom who loves to travel. You can make some great memories reminiscing about family trips while scratching off states and countries together. Combine this with a few photo prints from previous trips for an even more personalized present.
7. Portable Bluetooth speaker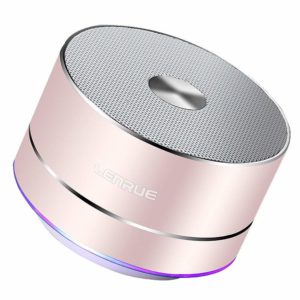 Whether your mom listens to audiobooks or music, a portable Bluetooth speaker is a thoughtful way for her to listen to her favorites no matter what task she's doing. This Bluetooth speaker comes in colors like rose gold, gloss black, silver, and gold, and is small enough to take anywhere.
8. Bathroom wine glass holder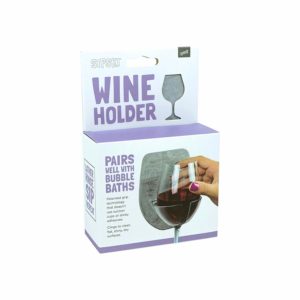 If your mom loves to unwind with a hot bath, a glass of wine, and a good book, this wine glass holder is a fun gift she'll definitely use. You can even add a plastic wine glass to be sure nothing breaks.
9. Yoga dice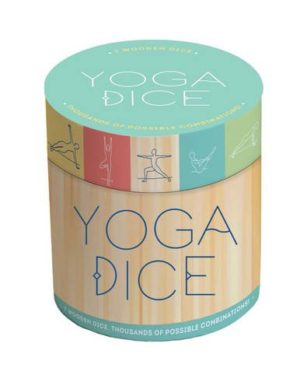 If your mom actually practices yoga in her yoga pants, she'll probably love Yoga Dice. It includes seven dice with different poses on each side, resulting in thousands of combinations. And don't worry about knowing their names; the picture of the pose is right on the dice.
Related: 40 Christmas Gift Ideas for Mom
10. Mom Life coloring book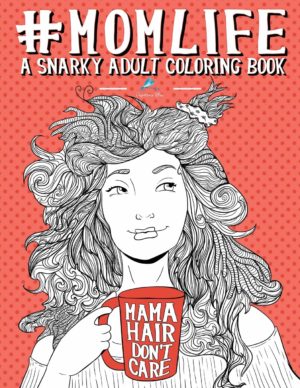 Coloring in a coloring book can be cathartic and relaxing. While your mom might enjoy coloring mandalas, there are other options that she might like even more, like this Mom Life coloring book. It's filled with sweet and snarky pictures of all-too-real scenarios outlined in black and white, ready to be colored.
Cute, Personalized, Meaningful Gifts for Mom on Mother's Day
Sentimental and personal gifts are always a good choice. It shows you took the time to pick out something significant. Ideas like these don't just make good Mother's Day gifts, they also make great birthday and Christmas gifts for mom.
11. Ticket stub diary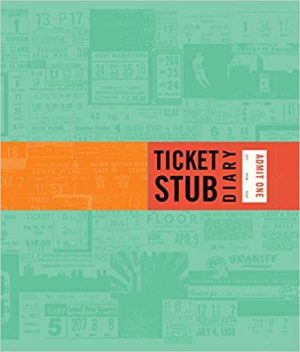 Musicals, movies, comedy shows, and concerts are all special activities that nobody wants to forget. If your mom saves the stubs from all your family outings, a ticket stub diary is a unique way to store and look back on those good times.
And you're not limited to stubs; she can preserve pictures, flowers, and other memorabilia and write down notes in the margin space provided. Make it extra special by including tickets to an upcoming show or movie.
12. Personalized throw pillow covers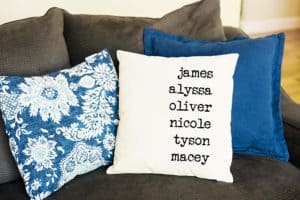 Don't forget grandma or your mother-in-law when shopping for Mother's Day gifts. A personalized throw pillow cover is a creative gift that can remind them of you and your family every time they look at it. Add the names of everyone in the family or all the grandkids in a style that matches their decor. And don't forget to purchase the throw pillow to go with it!
13. Bronze family tree frame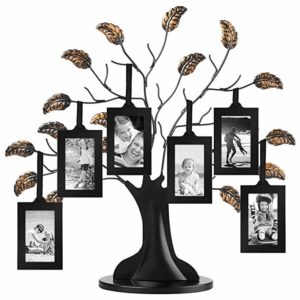 Instead of giving mom a standard picture frame, give her a unique way to show off pictures of the family. This family tree frame has hanging frames that hold six 2"x3" photos. Since it's not that big, it's a perfect fit for hallway buffets and bookshelves. You can even print her favorite pictures so she can look at them anytime.
14. I Wrote a Book About You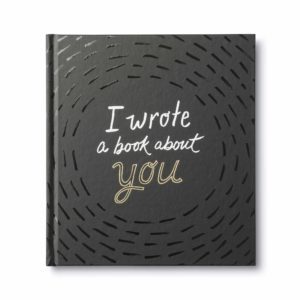 Ever felt like writing a book about how much you love your mom? Here's your chance. I Wrote a Book About You is a fill-in-the-blank book with over 50 questions that range from sappy and sweet to rolling-on-the-floor hilarious. You can fill it yourself, get the whole family in on it, and make it extra special by inviting some of her friends to contribute.
15. Mama Bear wine tumbler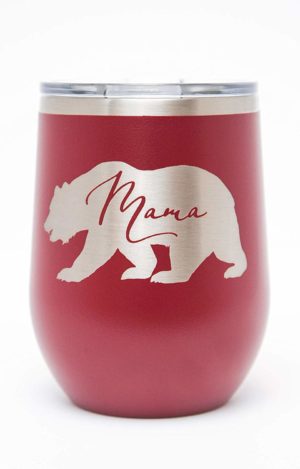 A cute Mama Bear insulated wine tumbler is perfect for mom to bring to an outdoor concert, picnic, or anywhere it could get knocked over. This tumbler is BPA free, vacuum insulated, and laser engraved so you never have to worry about the graphic coming off. Pair this gift with her favorite bottle of wine or a picnic blanket and promise her a trip to the park.
16. Gratitude journal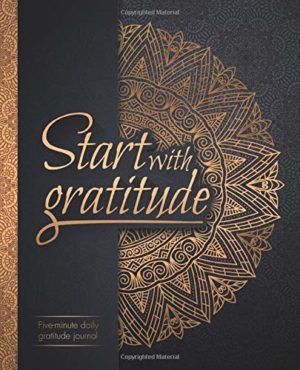 Practicing gratitude is one of the best ways to increase contentment and presence, something every mom strives for. A gratitude journal can inspire your mom to build her own gratitude habit.
This gratitude journal is filled with inspirational quotes, space for journaling, and is divided into morning and evening sections. Make it extra special by filling in random parts of the book with reasons you're thankful for her.
17. Personalized stacking rings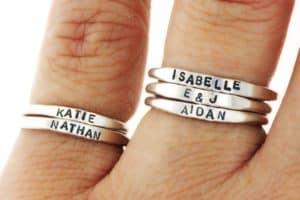 Personalized jewelry pieces are meaningful gifts for mom. These tiny stackable rings are perfect for women who like to keep their accessories simple. Get a single ring with the kids' initials or stack two or three with individual names. Include a handwritten note from all the kids and tie the rings to it for a thoughtful touch.
18. Surprise memory box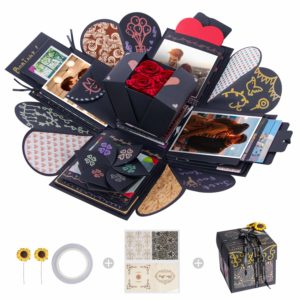 Moms love reminiscing about special moments with their kids and grandkids. But you don't have to settle for a traditional scrapbook. Instead, you can give her an exploding memory box. When she opens the memory box, all four sides collapse revealing pictures, pockets for notes and small gifts, and a box in the middle for slightly larger gifts.
19. "I Love You" soundwave art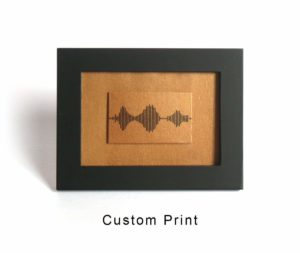 Honor the music lover or audiophile in your mom with a custom print of the sound waves created when you say "I Love You." The size of this sound wave print is the perfect fit for mom's desk at work or a nightstand. All you have to do is record the phrase on your phone and send it in. You'll be able to confirm the picture before it's printed to ensure you'll both love this gift.
20. Personalized bar necklace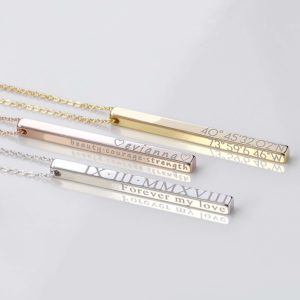 Personalized jewelry like this vertical bar necklace is small enough to be layered with other jewelry or worn on its own. You can have it engraved with kids' names, birthdays, or the coordinates of a special place like your home or wedding venue. It comes in gold, rose gold, or silver with your choice of font and chain length.
Related: 9 Best Cash-Back Apps to Save on All Your Shopping
Practical and Useful Mother's Day Present Ideas
For the mom who favors practicality over sentiment, opt for Mother's Day gift ideas that are unique, practical, and useful.
21. eReader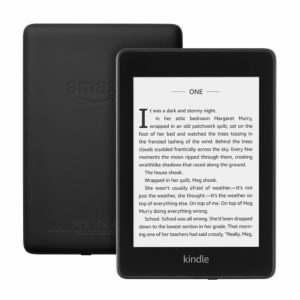 Minimalism is a growing trend among moms, and books are where families can create a lot of unnecessary clutter. If your mom is trying to pare down her belongings, she'll love an eReader like the Kindle Paperwhite. It has a long battery life, holds thousands of books, and its screen reduces eyestrain. Have her download the Libby app so she can get free books from her local library and subscribe to BookBub.com for daily eBook deals.
22. Desktop vacuum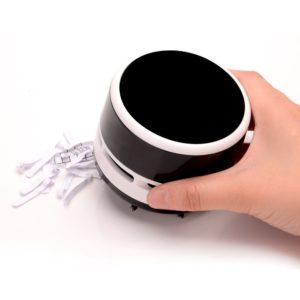 There's no telling what kids are going to bring into your home or car. Crumbs, pet hair, sand, and other questionable detritus end up all over the place. Help your mom keep it clean with a mini desktop vacuum. It's cordless and battery-powered and its low volume makes it safe to use during nap time.
23. Eyeglass holder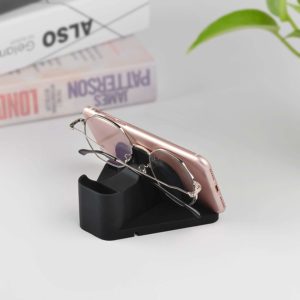 There's nothing worse than hearing your child cry in the middle of the night and, in a half-awake stupor, knocking your glasses to the ground and stepping on them. You can help prevent this by getting your mom this silicone eyeglass holder, which has a place for glasses and a phone to keep mom's nightstand organized.
24. Emergency sewing kit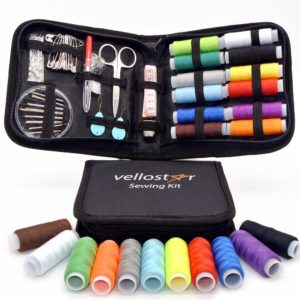 If you've ever needed your mom to sew a patch or button or hem your pants, consider gifting her a portable sewing kit to make her job a little more convenient. This sewing kit is a good choice. It comes with a variety of thread colors, scissors, needle threaders, buttons, and more.
25. Glass water bottle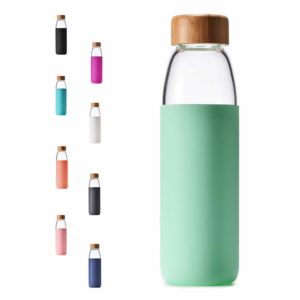 Most people could benefit from drinking more water throughout the day, including moms. A stylish glass water bottle might motivate and remind her to stay hydrated. Pair this gift with some reusable ice cube trays for water bottles and you've got a cute and healthy gift set.
26. Alarm keychain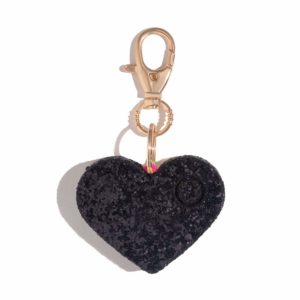 One of the most practical and useful gifts for mom is an alarm keychain. There are several types, but this heart keychain looks like a fashionable accessory while in fact being a 115-decibel alarm and LED light. She can clip it to her purse or keys so she feels safe anywhere she goes.
27. Wallet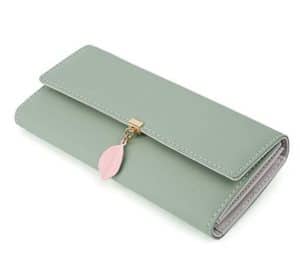 Moms love versatility. If you can get her one product that does multiple things, you've hit the jackpot. This faux leather wallet is one of the most useful gifts for mom. She can carry everything from her checkbook and credit cards to her cell phone, and it comes in 24 pretty colors.
28. Personalized cutting board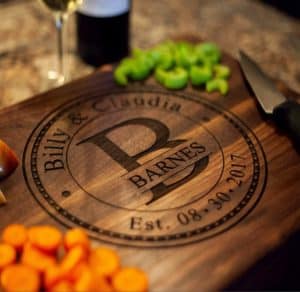 There's something so nostalgic about coming home to mom's cooking. If your mom loves to cook, or you just love her cooking, then a personalized cutting board makes a great gift. She can display it in her kitchen or use it and think of you every time she makes dinner.
29. Custom address stamp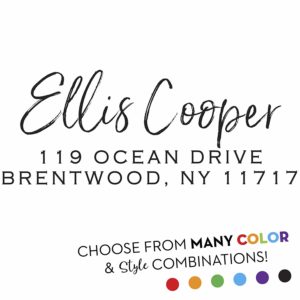 Some moms send a lot of things by traditional mail. Invitations, thank you cards, and that one annoying bill that can't be paid online. Not to mention the dozens of Christmas cards she sends every year. A custom address stamp is a thoughtful gift to make her envelopes look sharp and unique. You can pair this gift with some inexpensive stationery for a thoughtful gift set.
30. Family birthday calendar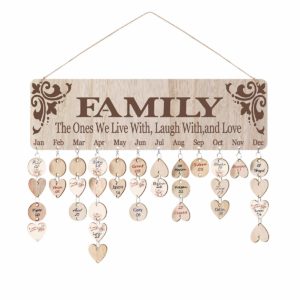 Help your mom or grandma keep track of everyone's birthdays and anniversaries with this decorative family calendar. It comes with 100 discs so she can add a heart for every special day.
More Easy and Enjoyable Mother's Day Gift Ideas
Many moms want experiences more than they want stuff, especially if the experience is less laundry or errands. Mother's Day gifts that ease the stress of her day or make her laugh are always crowd pleasers. Some would even be great baby shower gift ideas for expecting mothers.
31. Subscription to a grocery delivery service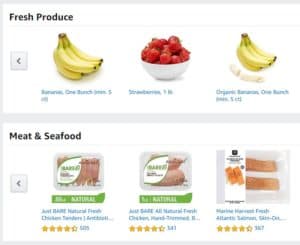 With everything else moms have to do, spending hours in a grocery store is a chore they'd prefer to pass on to someone else. Fortunately, there's the option to have groceries delivered. For Mother's Day, gift her a year or even a few months of a grocery delivery service. Check out the services in your area to see if they work with her favorite store.
32. A clean house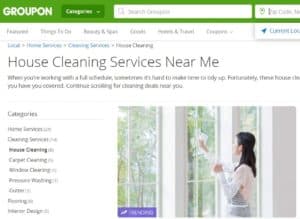 Cleaning the house can be an all-day event, especially with young children running around. The ultimate gift for any parent is having the house cleaned by someone else. Whole home cleaning can get expensive, but you can check Groupon for house cleaning deals in your area.
33. DIY coupon booklet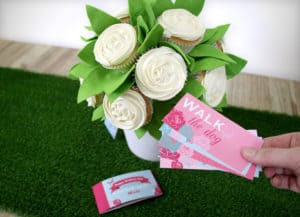 Meaningful gifts for mom don't require a lot of cash. A coupon book filled with tasks she can give away to lighten her load is a special gift. You can make your own or download a free coupon book template. Some ideas to include are folding a load of laundry, unloading the dishwasher, a ticket to sleep in, and breakfast in bed.
34. Mother-child lunch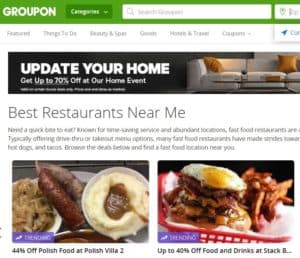 As kids get older, it's harder to spend one-on-one time with them. Moms prefer that quality time over another mug or picture frame. This year, give your mom the gift of time.
Taking her out to lunch at her favorite bistro or a new spot in town can be a thoughtful way to reconnect and give her the gift she really wants. Be sure to check Groupon for deals and cash-back offers at restaurants in your area.
35. A trip to the nail salon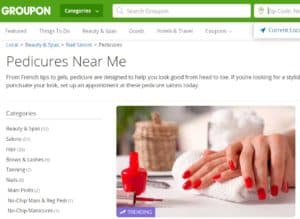 A simple manicure and pedicure date can be another great way to spend time with mom. It's an hour of uninterrupted time to talk about anything that's on your mind. You both get the gift of fresh nails, time together, and some salons even offer a free glass of wine. Check Groupon and Yelp for discounts in your area.
36. Succulent subscription box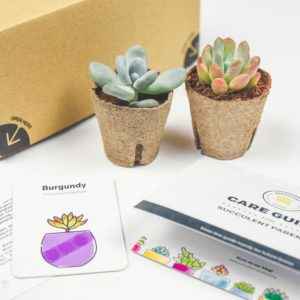 Getting mom a succulent subscription box is a creative way to let her know you're thinking about her. The box comes with two baby succulents every month potted in eco pots so they can easily go in her favorite planters. Each plant has a care card with instructions on the watering frequency and the environment it thrives in.
37. Wine game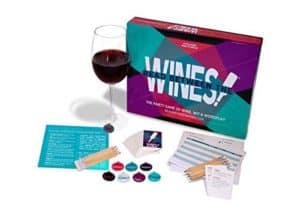 If your mom is a wine aficionado, she might enjoy hosting her own in-home wine tasting with the Read Between the Wines game. Players taste wine and answer questions about it like "If this wine had a job, what would it do?" or "What hashtags would you give this wine?" Then the "wine waiter" of the round votes for their favorite. Definitely pair this gift with a bottle or two of wine.
38. Foodie dice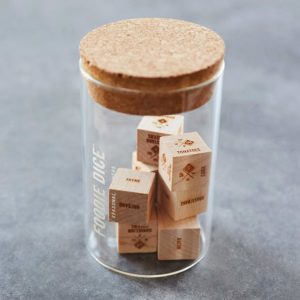 For the mom who's cooked everything, make meal planning fun again. Foodie Dice include nine dice in a glass jar. Each has a protein, seasonal vegetables, or herb option creating the potential for thousands of meal combinations. This gift would pair great with a fresh herb plant.
39. Movie night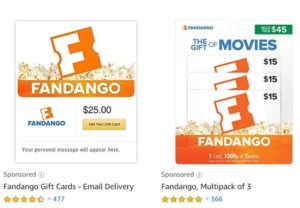 If your mom is a fan of movies, get her a gift card to see a movie in the theater. Pair it with dinner out or a coupon for babysitting and give mom the relaxing night out she deserves.
40. Chocolate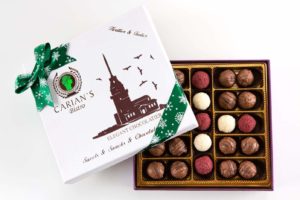 You can never go wrong with getting mom a box of chocolate for Mother's Day. Have one delivered or find a local chocolatier and handpick flavors you know she'll love.
Related: 40 Christmas Gifts for Her That Are Fun and Romantic
Most Moms Are Easy to Please on Mother's Day
There are hundreds of Mother's Day gift ideas out there. You can find the perfect one with a little thought and effort. But don't stress too much. Most moms just want to spend time with their kids and know they're thinking about her.
No matter what your budget is for gifts, simple acts like calling her every few days or making an effort to see her when you can go further than any gift.