5 Home Exercise Programs Under $25 That Will Kick Your Butt into Shape
Advertiser Disclosure
Our readers always come first
The content on DollarSprout includes links to our advertising partners. When you read our content and click on one of our partners' links, and then decide to complete an offer — whether it's downloading an app, opening an account, or some other action — we may earn a commission from that advertiser, at no extra cost to you.
Our ultimate goal is to educate and inform, not lure you into signing up for certain offers. Compensation from our partners may impact what products we cover and where they appear on the site, but does not have any impact on the objectivity of our reviews or advice.

When most people think of home exercise programs, the first options that usually come to mind are P90X and Beachbody.
While these programs help thousands of people stay in shape, they do come with a hefty price tag and they're not for everyone.
Instead, consider flexible at-home workouts that you can do on your own terms without having to consume shakes, shell out hundreds of dollars, or repeat the same sets of exercises over and over.
Fortunately, there are options for all kinds of people — from beginners to athletes.
Here are the 5 best home exercise programs out there — all fewer than $25.
1. Aaptiv

This home exercise program app offers at-home workouts that could jumpstart your fitness.
Aaptiv offers a 7-day free trial (look at the menu on the homepage), and comes in at $14.99 per month after that ($99 per year). The app is packed with at-home workouts to help you find a program that fits your lifestyle.
The Aaptiv home exercise program app has a staff of personal trainers that offer guided at workouts for yoga, treadmill, strength training, stretching, outdoor running, the elliptical, rowing, cycling, stair climbing, and more.
If you're working toward a goal like running a full or half marathon, or training for a 5K or 10K, there are different programs with expert guidance for you to follow to reach your goal more efficiently. The at-home workouts offer varying levels for beginner, intermediate, and advanced exercisers and they also range in length from just a few minutes to up to an hour. Even if you're on a tight schedule, they leave you no excuse to "bargain" your way out of working out.
Before you start each workout, you can read the brief description, and it will tell you what kind of music to expect. So, if you love electronic dance music and hate country tunes, you'll know in advance if you should press start on that particular workout or keep browsing the giant library of options.
The Aaptiv home exercise program app continuously adds new workouts, and you can download your favorites so you can access them for as long as you're a member.
2. HealthyWage
HealthyWage is one of a few apps that pay you to lose weight. Seriously! The only catch is you actually have to lose weight. So if you're strictly exercising to stay fit or maintain your current weight, this might not be the program for you.
However, if you're trying to find a way to stay motivated to reach your fitness goals, HealthyWage can do the trick.
With HealthyWage, you can make a personal challenge and bet on your success or bring your friends on board to lose weight as a team. According to their website, the average prize for goal achievers is $1,331. If you lose your challenge, then you're out some cash. (How's that for motivation?) But winning means extra cash in your pocket. The amount you wager is entirely up to you.
To be a part of the HealthyWage weight loss challenges, you don't have to restrict yourself to working out at home. You can do HealthyWage in conjunction with any of the other exercise programs on this list, or at the gym or your favorite fitness studio.
Related: HealthyWage Review: Get Paid Up to $10,000 to Lose Weight
3. Gaia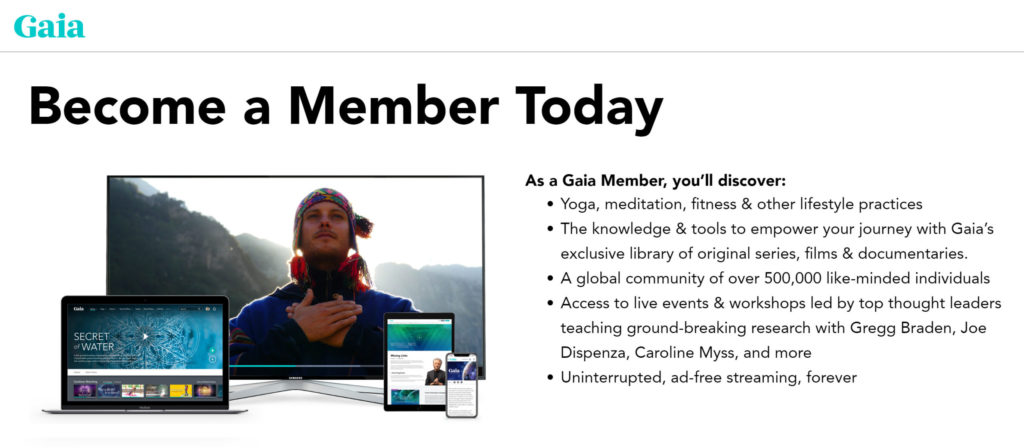 If you're a yoga enthusiast but you don't want to deal with crowded studios and $20 classes, you have to try Gaia exercise programs!
You can get your first week with Gaia for free and then decide whether or not to stick around for its $8.25/mo ($99/yr) package. It offers a practically infinite library of yoga classes right on your television (or laptop/tablet/phone).
Skill levels range from beginner to advanced exercise programs, and you can follow tutorial videos if you're just starting out and want to try yoga in the privacy of your own home. Recently, you'll also find some cardio, Pilates, and sculpt at-home workouts. Your Gaia subscription is like having a complete exercise program available in one spot.
If you have kids and don't want to deal with the expense of putting them in gym daycare, Gaia also has fun workouts for kids that they can do right alongside you!
4. The Betty Rocker
If you are looking for a 30-day challenge, try Betty Rocker's Bodyweight Challenge.
It's a completely free home exercise program, and you don't need any equipment! This challenge introduces you to Betty Rocker before shelling out any cash for her other at-home workouts.
The home exercise programs that Betty Rocker offers help you target certain areas of your body, or you can choose one of her overall body transformations. The cost of the programs starts at $25 and include a ton of support and access to her community.
Betty Rocker is down-to-earth about both her struggles and her triumphs. She's extremely active in her community, often popping in to offer encouragement whenever you need it as well as delicious recipes that are always healthy and sometimes vegan.
5. Sweat with Kayla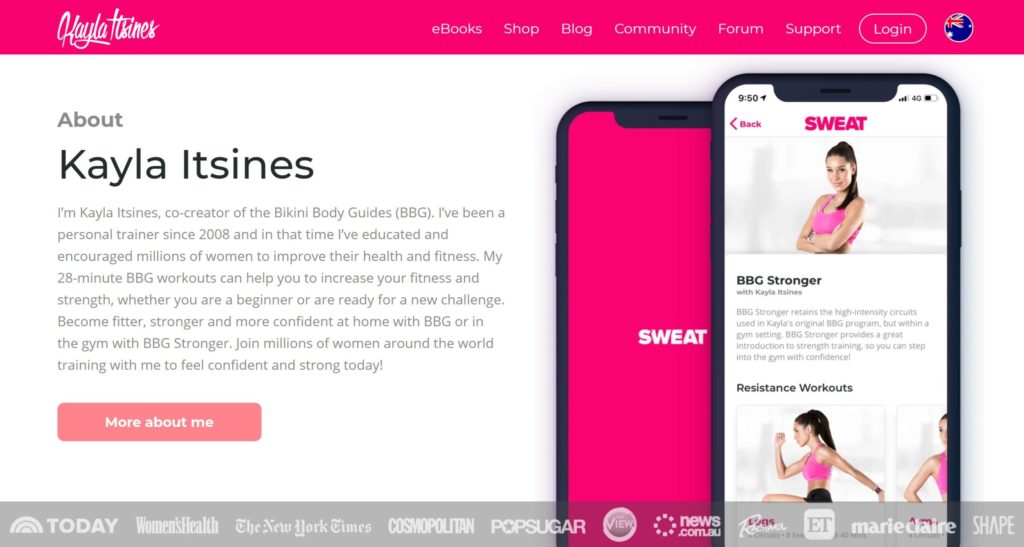 Like Betty Rocker, Kayla Itsines runs female-focused at-home workout routines that help women achieve their ideal bodies.
Kayla's app, called Sweat with Kayla, is $19.99 per month (get 50% off if you pay yearly), and she personally demonstrates all of the exercises in detail so it's easy to follow along. If you're not ready to commit to the program, she does offer a free 7-day trial so you can get a feel for her at-home workouts without investing any money upfront.
If you don't have much time, Kayla's workouts are only 28 minutes, so you're done in a flash.
At-Home Exercise Programs Can Offer a Lower-Cost Alternative to the Gym
Many people prefer to get a great workout at home than to brave crowded parking lots and cramped gyms. Not to mention that finding the time to plan a schedule, pack a bag, and get to the gym is just a hassle.
Here's to getting your sweat on in your own private sanctuaries.
Related: Get Paid to Walk with These 13 Apps That Track Your Steps