How to Get Free Books Online and in Person
Advertiser Disclosure
Our readers always come first
The content on DollarSprout includes links to our advertising partners. When you read our content and click on one of our partners' links, and then decide to complete an offer — whether it's downloading an app, opening an account, or some other action — we may earn a commission from that advertiser, at no extra cost to you.
Our ultimate goal is to educate and inform, not lure you into signing up for certain offers. Compensation from our partners may impact what products we cover and where they appear on the site, but does not have any impact on the objectivity of our reviews or advice.

You don't have to spend money to find your favorite books. There are plenty of online (and offline) resources you can use to get lost in a good book for free.
You can enjoy easy access to a variety of free physical books, audiobooks, and eBooks. Whether you're looking for a romance, cookbook, drama, mystery, or any other type of genre, you'll likely be able to find it without spending a dime.
Places to Find Free Books Online
The internet has no shortage of free book resources. As long as you have reliable Wi-Fi and some time, you can find all types of free books.
1. Newsletters
When you sign up for the Kindle Daily Deals newsletter, you'll receive an email each day on free or deeply discounted books up to 80% off. The Unlimited newsletter subscription includes personalized recommendations and tips on how to get the most out of your Kindle membership.
Bookbub is another great source for free books online. They'll send you suggestions from bestsellers to hidden gems you might not have heard of otherwise. You can also register for updates on discounts, preorders, and new releases from your favorite authors.
2. NetGalley
At NetGalley, you can read and review advanced reader copies of new eBooks before they are published.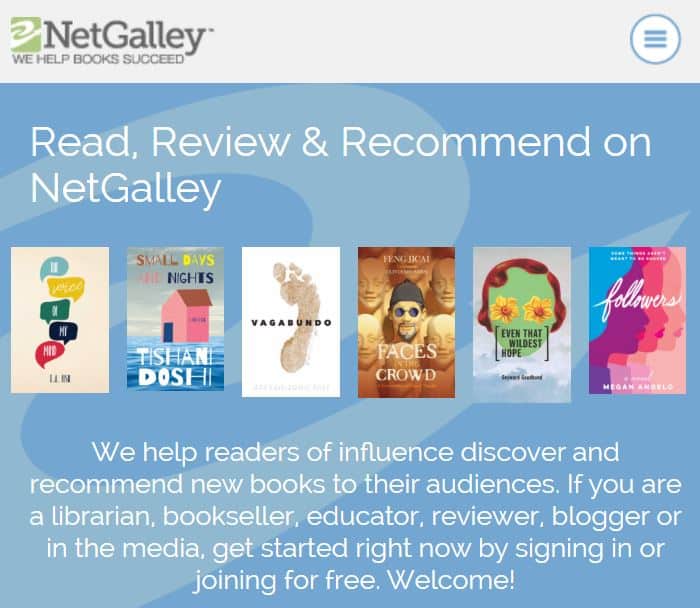 While it's free to join, you must be approved by the publisher and leave a review every time you finish a book. As long as you don't mind sharing your thoughts, NetGalley is a great option for free books online.
3. Project Gutenberg
Project Gutenberg is a volunteer effort to share eBooks online. It's known as the oldest digital library with over 60,000 free eBooks to choose from.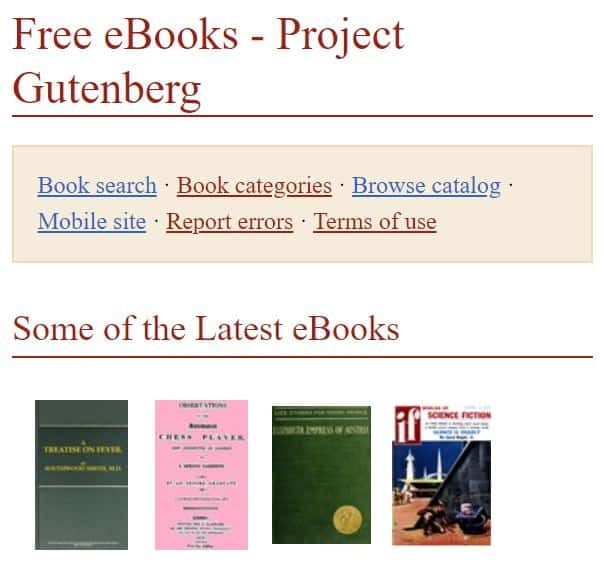 The best part of Project Gutenberg is that you don't have to register or pay for anything. Also, the books are available in ePub, Kindle, HTML, and simple text formats.
You'll find Pride and Prejudice, A Tale of Two Cities, Alice's Adventures in Wonderland, The Scarlet Letter, and countless other popular works.
4. Goodreads Giveaways
If being one of the first people to read a new book gets you excited, you can't go wrong with Goodreads Giveaways.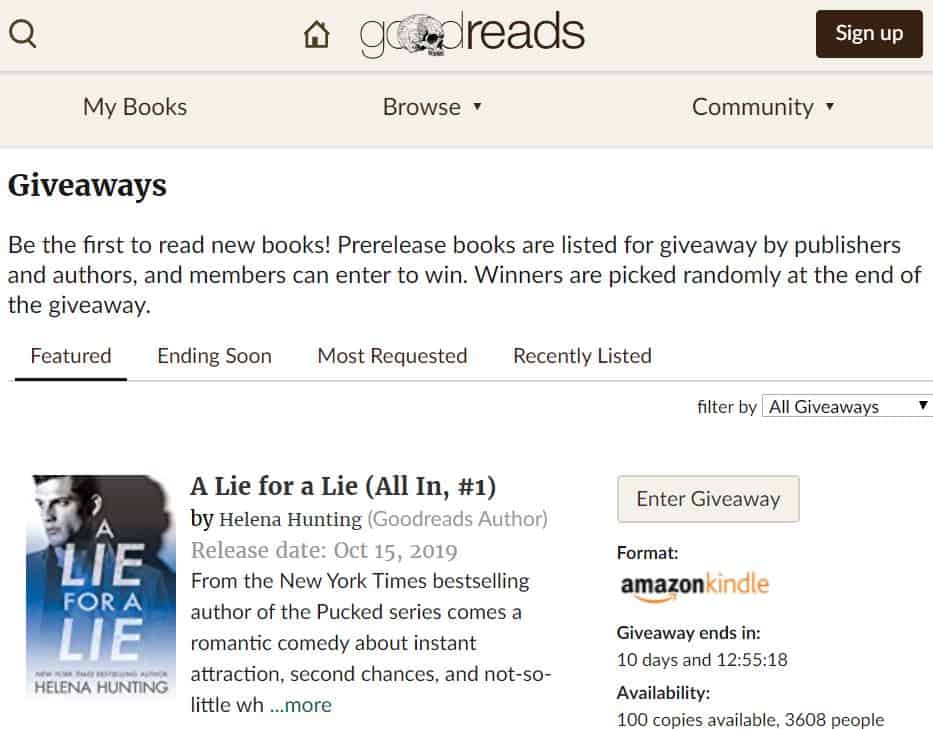 Goodreads, a free site for book lovers, lists prerelease books that you can enter to win as long as you become a member. You may get lucky and win a book (or more!) at the end of a giveaway.
Check out the social media outlets of your favorite authors and publishers for more chances to win free books.
5. Open Library
With Open Library, you can receive access to over 1.7 million free eBooks. It's a part of the Internet Archive, a non-profit dedicated to building a digital library of Internet sites.
It's a breeze to search by title, author, and subject, and you can find plenty of great titles like the Sherlock Holmes series and Matilda.
6. Libby by Overdrive
Libby is an app by Overdrive, a free service that allows you to borrow eBooks, audiobooks, and other digital content from schools and libraries.
With Libby, you can use your Android, iOS, Windows 10, or Chromebook device to instantly borrow the thousands of eBooks and audiobooks available at your local library. You can even keep track of your reading history on its activity tab and sample books with a simple tap.
Because you need a library card to access the books on Libby, you will need to head to your closest local library branch to get one. However, in some areas, you can get a digital library card directly from the app.
7. BookBoon
If you're a student on a limited budget, you may be able to get some free textbooks through BookBoon.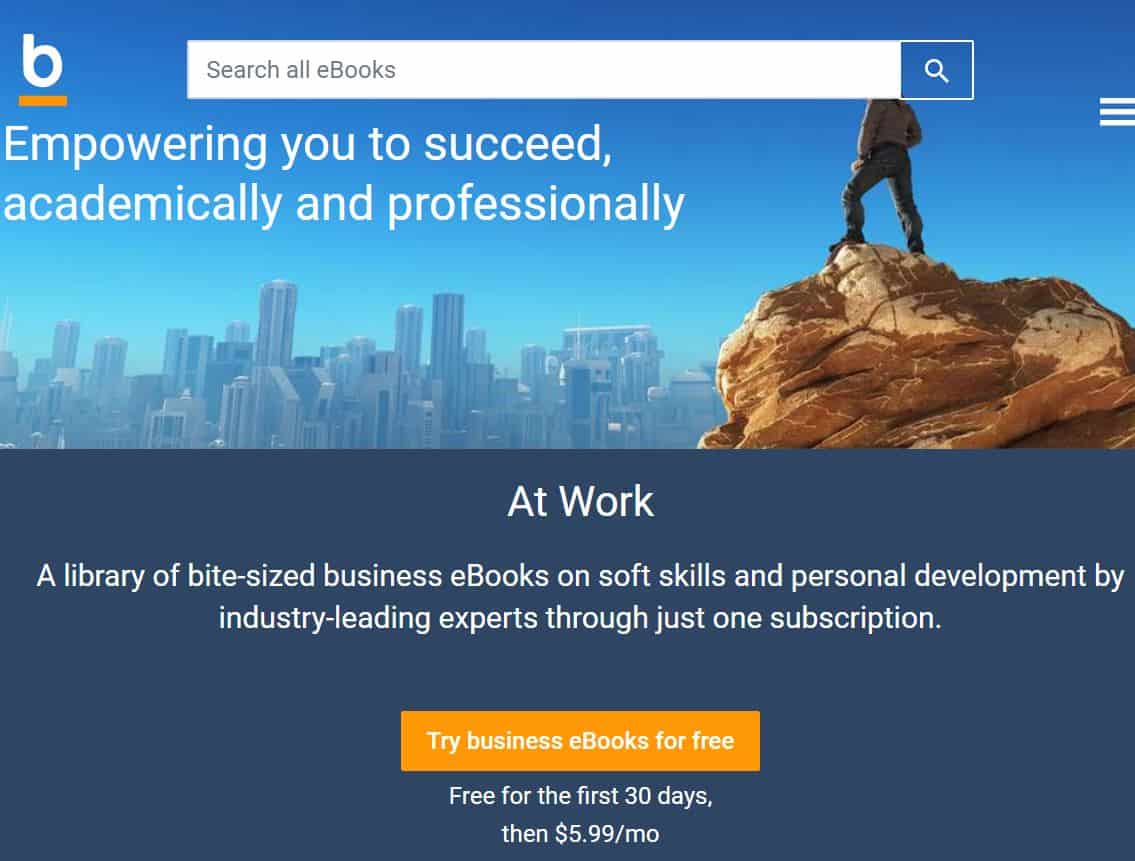 This easy-to-navigate website offers more than 1,000 free educational eBooks, and you can register with your Microsoft, Google, Facebook, or LinkedIn account.
8. Book Launch Team
A book launch team is a group of people who helps set authors up for success when their books launch. If you join a book launch team, you can typically gain access to advance reader copies. Although you can use NetGalley for advance reader copies, getting a book straight from an author is likely the faster router because you won't have to wait for approval.
Check out BookBoon's book launch page for available opportunities.
9. Serial Reader
If you don't have a lot of time to dedicate to reading each day but still want to get in your daily fix of a good book, Serial Reader is the perfect option. It's a free Android and iOS app that lets you read classic books in 20 minutes a day. War and Peace, The Art of War, and Wuthering Heights are some of its most popular offerings.
10. Apple Books (iOS) or Play Books (Android)
Apple Books features free eBooks under its bookstore section and is a great resource if you have an iOS device. You can search for specific titles you want or browse categories for new reads. If you have an Android, Google Play Books is very similar. It also offers some free titles you can easily find through the filter option.
11. Free trials
Audible and KindleFirst are a few examples of subscription sites that typically offer a free trial period. Even though the books will disappear from your device if you don't sign up for a paid subscription eventually, these sites can give you the chance to try new reading methods or read a lot in a short period of time.
A free trial may be the way to go if you want to find out whether you like audiobooks or are going on vacation and will have lots of time to spare.
Related: The Top 10 Best Personal Finance Books for 2019
Where to Get Free Books Locally
Your local community is also a great place to get free books. There are a plethora of free book resources that are only a short drive away.
12. Book swaps with friends and family
A book swap is a great way to get free books and spend some quality time with your friends and family. Here's how it typically works: Everyone gathers over some food and drinks and brings the books they'd like to give away or trade. Then they pick out new-to-them books to take home.
If you don't want to host a formal book swap, you can always just ask people you know whether they'd like to swap books with you in person or on social media. Chances are high that at least a few of them will participate.
13. Little Free Libraries
A Little Free Library is a "take a book, return a book" free book exchange. They come in many shapes and sizes, but the most common version is a small wooden box of books. Anyone may take a book or bring a book to share. Some Little Free Libraries even come with journals that allow you request certain books or write down your thoughts about them.
This nonprofit organization allows for millions of books to be exchanged each year and makes books for all ages and backgrounds easily accessible. Check out the Little Free Library World Map to find a location near you.
14. Facebook Marketplace
Facebook Marketplace, Craigslist, and Nextdoor are local marketplaces full of people trying to get rid of stuff they no longer want or need. Check them on a regular basis. You may be surprised to find just how often people are willing to give away their books for free. This can be a great way to score free books for your kids when they're just starting to read.
15. Clearance tables/end-of-day sales
Yard sales and library book sales are great places to visit if you love getting great deals on good books. While it's unlikely that these books will be free, you may get lucky and land $15 books for $2 or something similar.
Related: How to Get Free or Cheap Magazine Subscriptions
A Note About Subscription Boxes
Book subscription boxes send new reads to your doorstep every month. Often, these are curated based interests and genres of your choosing, such as romance, Sci-Fi, or personal development.
The idea of getting new books delivered to your doorstep every month may sound exciting. However, these services come at a cost — usually $25 to $50 per month. If you don't think the price tag of a subscription box is worth it, know that you can usually get the same books at a cheaper price by pre-ordering or waiting for library copies.
You Don't Need Fancy Devices to Get Free Books
If you don't have a Kindle or another fancy device, rest assured you don't need one to get free books. You can always get the Kindle or PocketBook Reader app, which are completely free and compatible with any iOS and Android.
Of course, you definitely don't need anything special to enjoy traditional books, other than the time and desire to read.