40 Fun Easter Basket Stuffers for Adults, Tweens, Toddlers, and Babies
Advertiser Disclosure
Our readers always come first
The content on DollarSprout includes links to our advertising partners. When you read our content and click on one of our partners' links, and then decide to complete an offer — whether it's downloading an app, opening an account, or some other action — we may earn a commission from that advertiser, at no extra cost to you.
Our ultimate goal is to educate and inform, not lure you into signing up for certain offers. Compensation from our partners may impact what products we cover and where they appear on the site, but does not have any impact on the objectivity of our reviews or advice.

Easter isn't an official gift-giving holiday.
But Easter gift baskets can be a great way to do something nice and reward good behavior in your children.
It's not only kids who want Easter gifts these days. There are Easter basket ideas for everyone from babies and toddlers to tweens and adults.
According to the National Retail Federation, 79% of U.S. adults celebrated Easter in 2019 and spent an average of $151.
If you're looking for Pinterest-worthy Easter basket ideas but can't spend hundreds of dollars on stuffers, don't worry. You can find a ton of fun themes that'll set your basket apart and won't break the bank.
Classic Easter Basket Stuffers for Kids
When assembling a kid's Easter basket, start with one main gift and surround it with smaller items that complement that theme. This will keep the basket useful, cohesive, and prevent you from overspending.
Kids like doing things, so for the main gift, think toys and learning games instead of clothes and chapter books. You can find a variety of Easter basket stuffers in every theme on Amazon.
1. Their favorite movie or TV show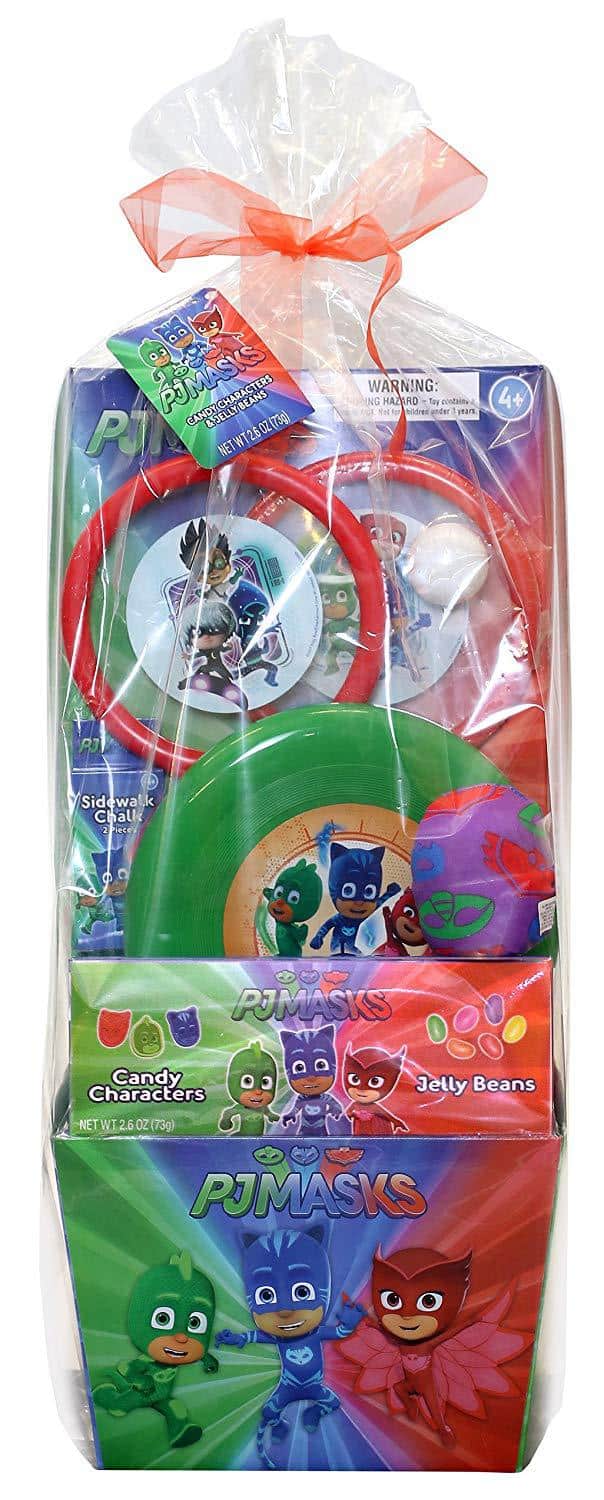 Ask your child what their favorite TV show or movie is right now — if they're not already making it painfully obvious — and create Easter basket ideas around it. If you want to get candy for any kid's Easter basket, stick with one bag or box that fits the theme, like red candies for a Spiderman basket or blue Peeps for a Blue's Clues basket.
PJ Masks is a popular show for young kids and has lots of branded toys and costumes. Try a PJ Masks MeReader that makes books interactive and pair it with inexpensive toys and candy in the team's signature colors of red, blue, and green.
Candy recommendation: See if your child's favorite show or movie has partnered with candy brands to make a branded candy like these PJ Masks Swirl Pops.
2. Outdoor fun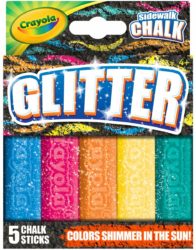 Easter signals the beginning of spring, so Easter baskets filled with outdoor activities are the perfect idea. Start with some glitter sidewalk chalk and include springtime necessities like sunscreen and a water bottle.
Candy recommendation: Flower lollipops, gummy bears, Goldfish, and dark chocolate marshmallow eggs with sticks to make Easter s'mores with.
3. Arts & crafts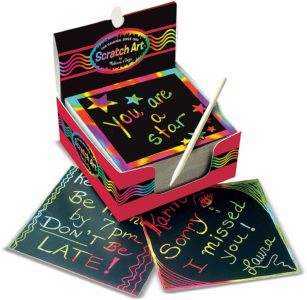 Whatever your child's interests, you can find a craft kit they'll like. Add a few coloring books or rainbow scratch pads, new crayons or markers, and a magnet for displaying their art on the fridge.
Candy recommendation: Swirl lollipops and multicolored gum balls.
4. Baking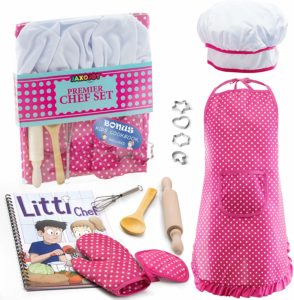 Baking ingredients are some of the least expensive items in the grocery store. Assemble the ingredients for your kids' favorite cookie or cupcake in a mixing bowl and include mixing utensils and an apron in their size. Finish the gift with a coupon for "one baking date" with mom or dad.
Candy recommendation: Any candy you can bake into a cookie like chocolate chips, M&Ms, Reese's Pieces.
5. Sports-themed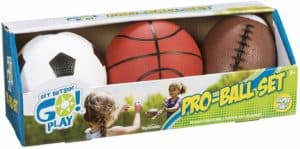 If your family has a favorite sports team or your child is on a team, then a sports-themed basket is a great idea. For the kid that loves all sports, a set of sports balls will keep them playing outside all spring.
Candy recommendation: Big League Chew, sunflower seeds, Cracker Jacks, or other favorite stadium snack.
6. Unicorn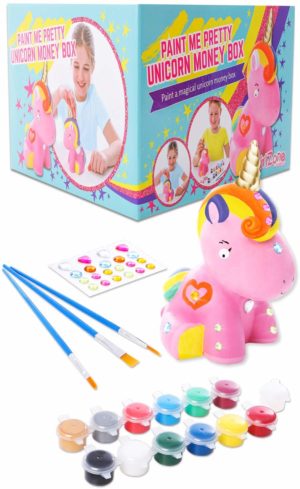 Pastel jewelry, a bright pink toothbrush, and anything with glitter is a must in a Unicorn-themed Easter basket. A craft like a "paint your own unicorn money box" is a great main gift. Top it off with a unicorn horn made from paper attached to the basket.
Candy recommendation: Unicorn Poop, pink Peeps, pastel Hershey's Kisses, and rainbow twist lollipops.
7. Pirate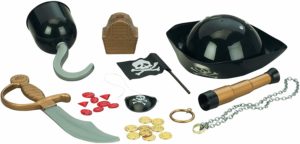 If your child's into Peter Pan or Pirates of the Caribbean, a pirate-themed basket will be a fun way for them to act out their favorite movies. A pirate dress-up kit is the perfect start. Add a kaleidoscope or a stuffed parrot to any "treasure box" to finish it off.
Candy recommendation: Gold chocolate coins and chocolate malt ball "cannonballs."
8. Beach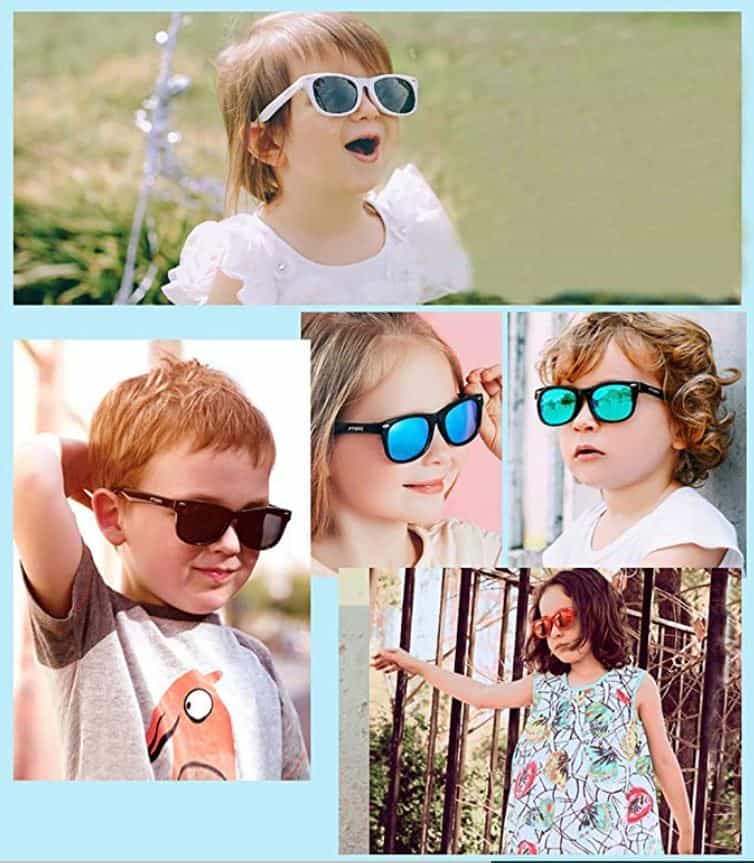 Summer is just around the corner, and that means you're going to have to buy your child a new swimsuit. Add it to a beach-themed Easter basket with some cool sunglasses, sand toys, and a fun towel.
Candy recommendation: Starburst jelly beans, LifeSavers, and salt water taffy.
9. Pokemon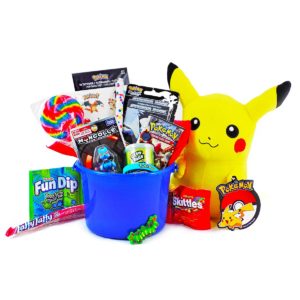 There are a ton of themed Easter basket ideas for the Pokemon craze. Start with an activity book, then add a plush of their favorite Pokemon, a matching Pez dispenser, and some Pokemon cards. You can even turn Easter eggs into PokeBalls and hide fun surprises inside.
Candy recommendation: Ring pop, Pop Rocks Egg, and add red dots on the cheeks of yellow Peeps to turn them into cute Pikachus.
10. Superhero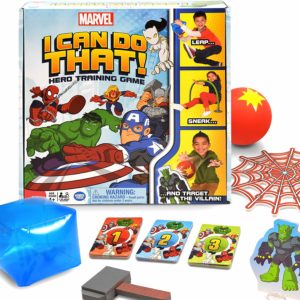 The possibilities for superhero themes are pretty endless. Start with a fun superhero game and a mask of their favorite hero. Then find some favors at your local party store and put it in a themed sand bucket with matching shovel.
Candy recommendation: Sour Belts, rock candy, and candy bar or lollipop wearing a cape.
Easter Basket Ideas for Babies
Your baby probably doesn't have a favorite TV show or movie so when you're looking for Easter basket ideas for babies, it's okay to be more practical. Think ahead and include things you'll need to get them in the next few months and assemble them in a cute themed basket.
Don't go for Easter basket stuffers that you'd put in your older kids' baskets. Your infant will enjoy even the most boring gifts, and you'll be saving yourself another shopping trip in the next few months.
11. Bunnies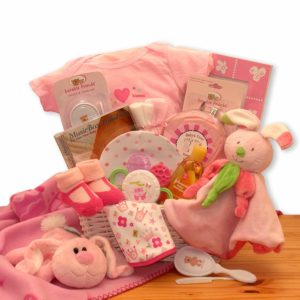 Bunnies are an easy theme for Easter basket ideas and so cute for babies. Start with a bunny-themed onesie, bath toy, and book. Then add a carrot teether and a bunny lovey, and you're set. Loveys are a mix of stuffed animal and security blanket and are easy to hold, making them a great gift for babies.
Candy recommendation: You can't forget a chocolate bunny and Cadbury eggs for mom and dad.
12. Developmental toys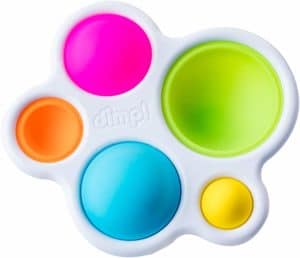 Babies at different ages will get different brain toys, but there are a few things that are universally loved by infants. A colorful push and pop toy encourages fine motor skills and sensory exploration. Stacking toys can refine hand-eye coordination, and anything that makes noise can teach cause and effect.
Candy recommendation: Smarties.
13. Soft books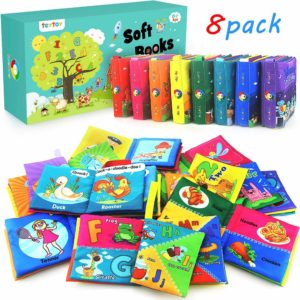 Fill an Easter basket with soft books to foster a love for reading before your child can sit through a full story. Find books with unique features such as crinkle fabric — for tactile development — teething corners, and ribbon borders to engage all of baby's developing senses.
Candy recommendation: Reese's marshmallow eggs.
14. Teething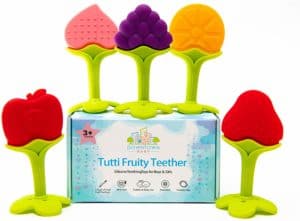 Any baby would be happy to receive an Easter basket full of things they can gnaw and suck on, which makes a teething toy basket the perfect idea. Get teethers of different shapes, sizes, and textures for their little mouths to cycle through and complete the look with an infant toothbrush for the day those teeth finally break through.
Candy recommendation: Hard candies.
15. Bath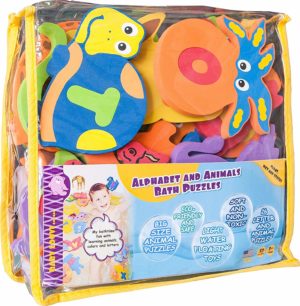 Bath time is the best time for babies. Toys and activities made just for the bath will make their favorite activity even more enjoyable. Fill a baby tub or waterproof basket with toys that squirt, roll, or move in the bathtub. Then surround them with a new soap and shampoo. If you're looking for practical toys, you can get a rubber ducky that serves as a temperature gauge for if the water is too hot for baby.
Candy recommendation: Fun Dip.
16. Diapers and wipes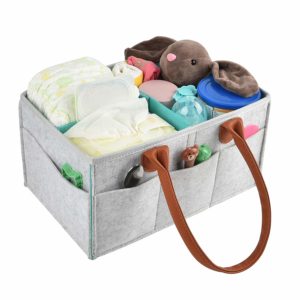 If you're wondering why a baby needs an Easter basket at all, then try something more practical. Fill a travel diaper caddy with diapers and wipes for an Easter basket idea that's both cute and functional.
Candy recommendation: Raisinets, Kit Kats, and Milky Ways.
17. Music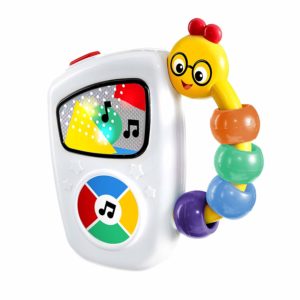 Babies love toys that make almost as much noise as they do. An Easter basket with musical toys that will grow with them through the next year of their development is a great gift idea. Three essential musical toys are a stuffed animal that sings songs, a hard toy that they can play music on, and a toy instrument they can experiment with sounds on.
Candy recommendation: Chocolate piano.
18. Pajamas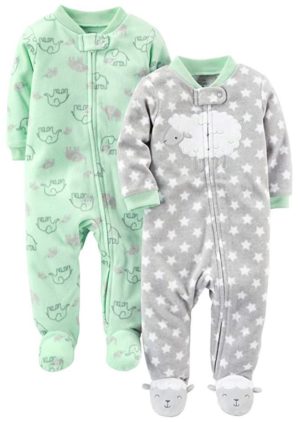 Bedtime or pajama-themed Easter basket ideas may not get your baby to sleep through the night, but it'll certainly make nighttime a little more fun. Start with a few pairs of pajamas to get them through the upcoming year and add a stuffed animal, sippy cup, and new pacifiers to complete the gift.
Candy recommendation: Pillow mints.
19. Baby Shark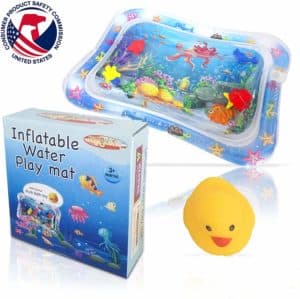 Since the Baby Shark song became a worldwide phenomenon, you can find plenty of gifts for a Baby Shark-themed Easter basket. A puppet that sings "Baby Shark", some bath toys, a book, and shape sorter toy will make a cute basket.
Candy recommendation: Gummy sharks.
20. Jungle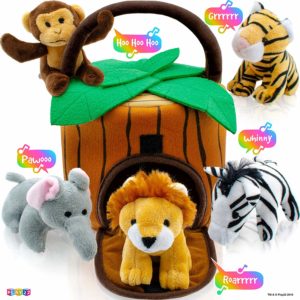 The options for jungle-themed baby toys and clothes are almost endless. You can pick a single animal or a few of your favorites. When you decide your theme there are musical toys, books, stuffed animals, even jungle sippy cups and plates to go with it.
Candy recommendation: Tropical flavored Skittles, Mike and Ike's, and Sour Patch Kids.
Easter Basket Ideas for Toddlers
There are plenty of fun Easter gifts for toddlers. This is the age where kids start getting excited about holidays and will still like all the gifts you give them.
Capitalize on it by getting some Easter gifts for 2-year-olds to 4-year-olds that are fun, but add a few useful gifts. Easter gifts for grandchildren or your own children could include things like new toothbrushes, toiletries, a summer outfit, or flip flops.
21. Disney-themed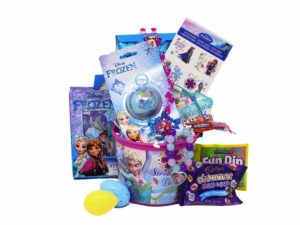 Disney is another robust theme for Easter baskets. Everyone in the family can have Disney Easter baskets with totally different gifts. Many kids would love a nightlight that projects Disney princesses and everyone loves Star Wars.
Add some Disney coloring books and character bandaids and you have a full basket no matter which characters you choose.
Candy recommendation: Disney-branded chocolates.
22. STEM learning toys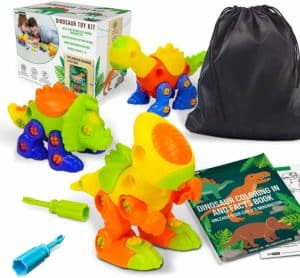 You can find a lot of learning toys for toddlers. If you're short on time, try a STEM Club Toy Subscription.
This subscription box delivers top-rated science, technology, engineering, and math (STEM) toys handpicked by Amazon's toy experts every month. Boxes can be tailored for kids from ages 3 to 13. Kids love getting mail so this could be a cherished gift for your toddler.
Candy recommendation: Fresh fruit dipped in chocolate.
23. Dinosaurs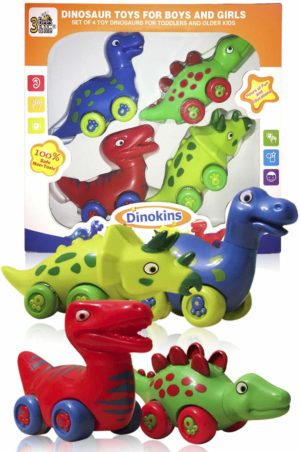 Dinosaurs are always a fun theme for an Easter basket. Prehistoric coloring books, crayons, and toys can easily be found, even at the dollar store. You can also fill "dinosaur" eggs full of Cheerios and include a unique gift like dinos on wheels that they'll play with all day long.
Candy recommendation: Reese's marshmallow and peanut butter eggs.
24. Outer space
Kids who love astronauts, aliens, and everything else about outer space can get an Easter basket filled with lots of cosmically cool stuff. Start with a space-themed puzzle with a travel pouch and easy-to-find pieces. Then add planet and constellation stickers, crazy outer space socks, silver Hershey's Kisses, and at least one alien toy to complete the gift.
Candy recommendation: Chocolate-covered peppermint patties.
25. Games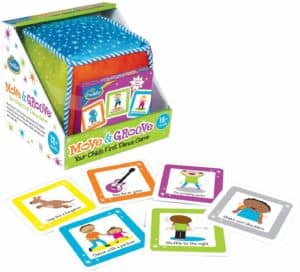 A variety of brain games, card games, and outdoor games will keep your toddler occupied for hours. For a game-themed Easter basket, start with a game that gets them moving then add a bouncy ball and an activity book full of games.
Candy recommendation: Gold Cadbury Creme Mini Eggs.
26. Under The Sea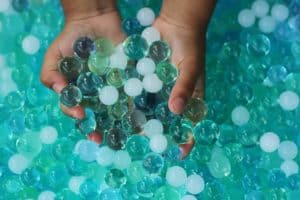 You can make a fun underwater-themed Easter basket with simple toys. Put water sensory beads to a bag and add smooth fish toys to play with on or around it. You can also include a new or favorite movie with their favorite sea animals.
Candy recommendation: Swedish Fish.
27. Alphabet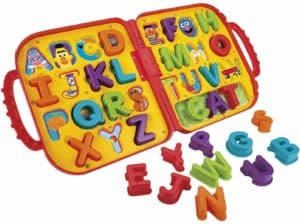 Alphabet blocks, a letter matching game, and letter magnets are just some of the cute Easter basket fillers you can put in an alphabet-themed basket. You can also add practical learning tools like letter flash cards.
Candy recommendation: Haribo gummy letters.
28. Zoo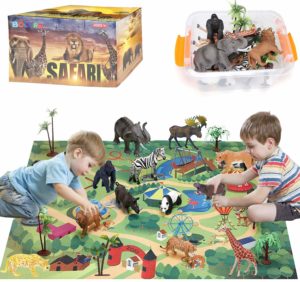 You can put admission or membership to the zoo, animal crackers, and a cute toothbrush in a zoo-themed Easter basket. Get creative with the basket part by putting everything in a reusable lunchbox.
Candy recommendation: Peeps Yellow Chicks.
29. Robots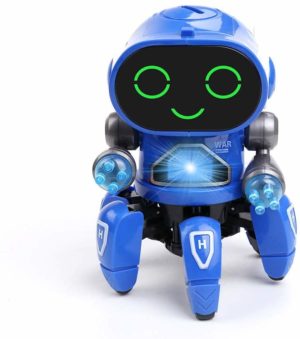 It's never too early to get interested in robotics. Get a box and draw a robot face on it, then fill it with robots and robot-themed items like a singing robot, robot helmet, and juice boxes that look like little robots.
Candy recommendation: Nerds.
30. Monsters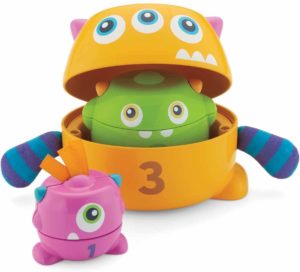 Not all monsters are scary, you can find friendly ones all over the place. Stacking and nesting monsters help toddlers practice fine motor skills, and some cleaning and plush monsters make great nighttime buddies. No monster Easter basket is complete without at least one Cookie Monster or Monsters, Inc. reference.
Candy recommendation: Airheads and Wax Lips.
Easter Basket Ideas for Tweens
Tweens are exploring the world around them and discovering the things they like and don't like. The best Easter gifts for girls and boys 8 to 12 can help them do that.
Your tween will prefer gifts that help them learn, create, or unwind after school and on weekends. Gauge their interests to see which theme might suit them best.
31. LEGO®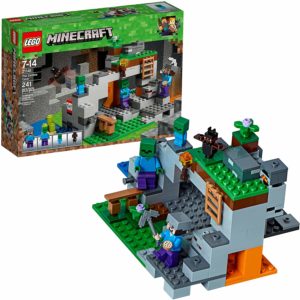 For the tween who likes to build, tinker, and break things, LEGO® kits make great gifts. Kids of all ages can get a kit specific to what they like.
Minecraft, ninjas, and superheroes LEGO® kits are tween favorites. There are also princesses, Harry Potter, Overwatch, and Star Wars kits. Buy one main kit and include add-ons or a gift card to customize their set.
Candy recommendation: Candy blocks.
32. Mad Science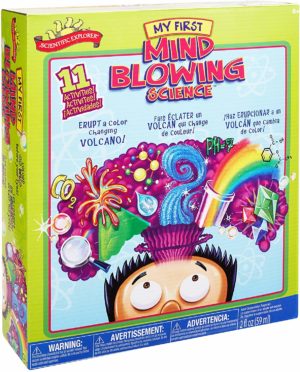 Science isn't traditional theme for Easter basket ideas, but it's one of the simplest. Start with a science kit or assemble ingredients and recipes for your own mad science fun. Then add some rock candy and Pixie Sticks. Put everything in a little briefcase that your scientist can keep and transport wherever they go.
Candy recommendation: Pixie Stix.
33. Jewelry & gems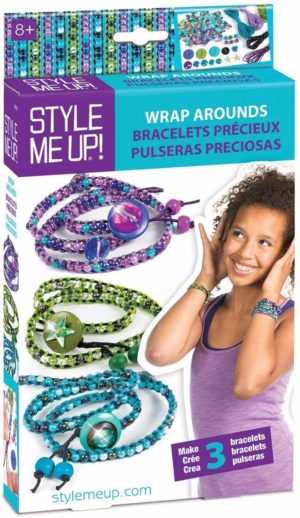 A sparkly and shiny Easter basket will make many tween girls squeal. Add beads, string, and gems for your child to make their own jewelry. If you don't know where to start, get a jewelry making kit to explore the different ways to create cute accessories.
Candy recommendation: Rock candy.
34. Spa kit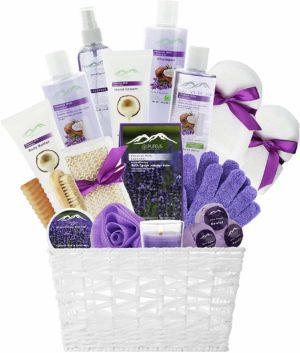 A spa-themed Easter basket is a fun way to spoil your tween without feeling guilty. Start with some refreshing face, cuticle, hand, and foot wraps or fun face masks. Add the ingredients for them to make their own bath bombs, sugar scrub, or bath salts. Finish it off with a plush new towel and you'll probably make a second basket for yourself.
Candy recommendation: Cotton candy.
35. Video games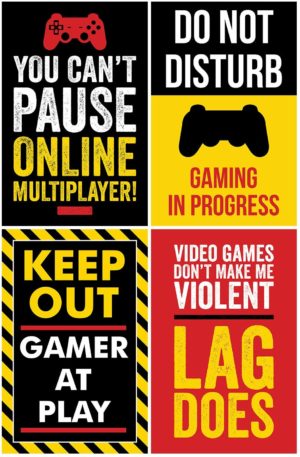 If you're living with a video game junkie then don't stop at getting the video game they asked for. Include literal "Easter eggs" filled with surprises, snacks for game playing, and a basket to hold all their video games. If you're bold, you can include a poster with 100 video games bucket list they can scratch off every time they play one.
Candy recommendation: Yellow gumballs.
Easter Basket Ideas for Adults
Easter baskets don't have to stop just because you're an adult. You can get someone you love (or yourself) a fun Easter basket that'll make the day special.
If you're short on cash, try challenging yourself to fill an Easter basket with as much free stuff as you can find. You can get gift cards, electronics, small appliances, and lots of samples all for free online. That's more than enough to create a variety of Easter basket themes.
36. Movie night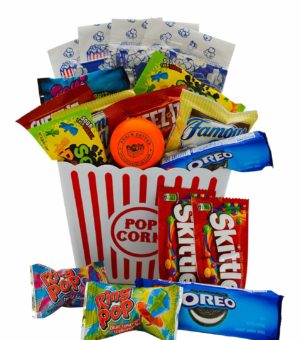 A Redbox gift card, popcorn, and a free night are all you need for a great movie night Easter basket. If you want to go above and beyond, include some cozy socks and movie theater candy.
Candy recommendation: Snickers Eggs and M&M's Eggs are two Easter versions of movie theater candies that would be perfect in a movie night Easter basket.
37. Wine & cheese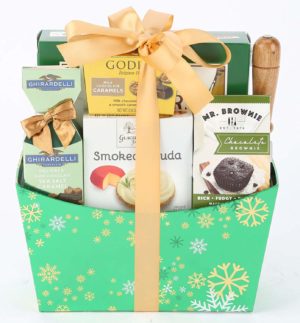 Get a few bottles of wine and a variety of cheeses and crackers for the most beloved adult Easter basket. You can elevate the gift with a baguette, roasted nuts, charcuterie, dried fruit, and a thoughtful note.
Candy recommendation: A bar of chocolate.
38. Gift cards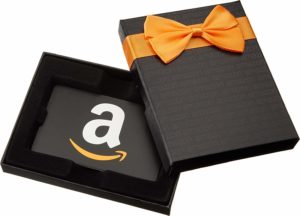 For the person who has everything, try a box filled with gift cards. This could initially seem like a really expensive gift but remember, there are ways to get free Amazon gift cards and free gift cards to other places by mostly doing the shopping you already do. When you've earned all the gift cards, assemble them in a small basket for a big reaction.
Candy recommendation: Gold coins.
39. Picnic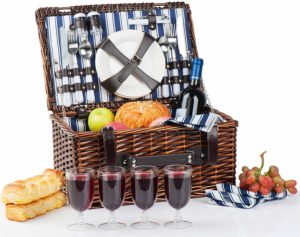 A picnic basket is the quintessential gift basket. Gather a picnic dinner of foods you love and put them in a new picnic basket for you and your loved one to enjoy. Some trusted picnic fillers include wine, cheese, sandwiches, chips, and fruit.
Candy recommendation: Whoppers Robin Eggs and Butterfinger eggs.
40. Coffee lovers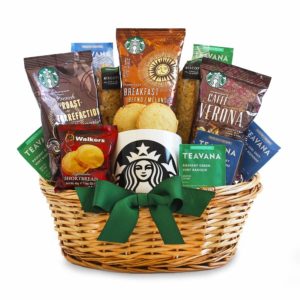 If the receiver of your Easter basket loves coffee, then they'll enjoy the bounty of gifts you could put in a coffee Easter basket. Aside from fresh roasted beans and a funny new mug, go for a unique gift like a mug warmer.
Candy recommendation: Coffee truffles and Easter-themed Tic Tacs for that mid-morning breath slump.
Easter Baskets Don't Have to Cost a Fortune
The best part about Easter is spending time with family, but trading candy from your Easter baskets doesn't dampen the day.
If you're looking for Easter basket ideas, there's a wealth of inspiration available. From news and television to the silver screen or your own backyard, there are lots of themes to choose from. As long as you keep in mind who the basket is for, your Easter basket ideas will always be thoughtful and creative.